History Research
Newcastle historians commit to an international and interdisciplinary approach to research.
Overview
The History research department at Newcastle comprises:
Our researchers have a strong reputation for producing dynamic and innovative work. The majority of research submitted to the Research Excellence Framework 2014 was officially classified as world-leading and internationally excellent for originality, significance and rigour.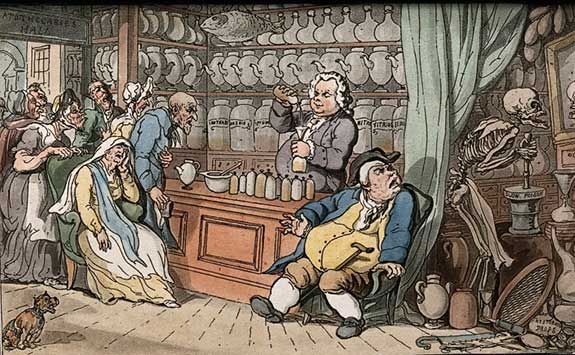 Research expertise
History at Newcastle includes, celebrates and gives agency to the multitudinous voices of the past. We believe that researching the diverse experiences of past people helps contemporary societies understand their past, present and future; we are committed to analyzing how historic inequalities, global and local, continue to have ongoing repercussions, and seek to demonstrate how History can help address contemporary issues.
We host research centres with nationally significant hubs of expertise in:
Our staff have published on a wide range of topics of national and global significance. PhD supervision is available in the following areas:
Conflict, war and genocide
North America (Professor SM Grant, Dr B Baker)
Russia and Eastern Europe (Professor S Ghervas, Dr R Dale)
Central Europe (Professor T Kirk, Professor D Siemens)
Latin America (Dr K Brewster)
Spain and Portugal (Dr A Quiroga)
Ireland and Northern Ireland (Dr S Ashley, Dr F Campbell, Dr S Campbell)
20th and 21st century Britain (Dr M Farr)
modern China (Dr J Lawson)
English Civil War and French Revolutionary Wars (Dr R Hammersley)

Terrorism and counter terrorism in the UK since Lockerbie, 1988 (Dr Andy Clark)
Gender and sexuality
genders, sexuality, family and marriage in eighteenth-century Britain (Professor H Berry)

fertility, birth control and contraception in

G

r

e

ece (Professor V Hio

n

i

d

ou)

history of imp

er

ialism

and

gender in modern Asia (Dr S Sehrawat

)

gender, especially masc

u

linity, in the mediev

al

Islamic world (Dr N Clarke)

masculin

it

ies in earl

y

modern Britain; gender in reformation Europe (Dr A Morton)

gender and sexuality in eighteenth and nineteenth century Britain (Dr J Andrews)

gender and work, unemployment, and deindustrialisation, international perspectives (Dr Andy Clark)
Global and postcolonial history
history of modern China (Dr J Lawson)
history of medieval Japan (Dr P Garrett)
history of South Asia; history of colonial India (Dr S Sehrawat)
history of the 20th-century Islamic world, especially Egypt and Sudan (Dr W Berridge)
history of the medieval Islamic world (Dr N Clarke)
world history, comparative perspectives across medieval Eurasia, Africa and the Americas (Dr S Ashley)
race relations in the United States (Professor SM Grant, Dr B Baker, Dr B Houston)
British imperial history, especially landed elites and technological transfer (Dr A Tindley)
Health and medicine
classical, early modern and modern medicine, history of medical history as a discipline and medical humanities (Dr T Rütten)
history of death and sepulchral rites in Germany (Dr F Schulz)
early modern Britain (Professor J Boulton)
mental illness, psychiatry and asylums in early modern and Victorian Britain; social and cultural history of diseases and death; narrative, literature and medicine socio-cultural history of and death/mortality (Dr J Andrews)
health, welfare and poverty in eighteenth and nineteenth-century Britain (Professor J Boulton, Professor H Berry)
mental health, psychiatry, asylums and deinstitutionalisation in modern Britain (Dr V Long)
history of the body; colonial medicine, military medicine and hospitals in India (Dr S Sehrawat)
military medicine in Soviet Russia (Dr R Dale)
famines, historical demography, public health, abortion, hospitals, popular medicine, medicine in modern Greece (Dr V Hionidou)
healthcare and healthcare politics in modern Britain (Professor G Smith, Dr V Long)
history of bodies; history of sexualities and gender; history of venereal disease; public health in the nineteenth and twentieth centuries; medical ethics in the nineteenth and twentieth centuries (Dr L Sauerteig, based in the Institute of Health and Society)

deindustrialisation, socio-economic rupture and wellbeing in later life (Dr Andy Clark)
Ideas, religion and historiography
early modern political thought and religious beliefs (Dr R Hammersley)
European historiography (Dr L Racaut)
Anti-Catholicism in England, 1500-1800 (Dr A Morton)
religion and identity, conversion to Christianity between 400-1100AD (Ms AE Redgate)
Islamist ideology (Dr W Berridge)
Buddhism in medieval Japan (Dr P Garrett)
medieval Islamic intellectuals and modern interpretations of the medieval Islamic past (Dr N Clarke)
fascist ideology (Dr A Quiroga)
religion and psychiatric/medical care (Dr J Andrews)
peace and peace-making in modern Europe (Professor S Ghervas)
Labour and social movements
20th-century French and British social and labour history; unemployment; social movements and protest (Dr M Perry)
labour and business history in the cotton industry (Dr B Baker)
work, health and disability in modern Britain (Dr V Long)
the civil rights movement in the United States (Dr B Houston)
civil protest and revolution in Egypt and Sudan (Dr W Berridge)
labour in modern China (Dr J Lawson)

historic industrial relations and trade union activism in the UK (Dr Andy Clark)
Oral history, memory and place
oral history of health and primary care, family and community, ethnicity and migration, public history and memory in 20th-century Britain (Professor G Smith)
social memory and oral history (Dr M Perry, Dr S Campbell)
oral history of famines, families, birth control, migration, ethnic Greeks from former Soviet Union, memory of famines (Dr V Hionidou)
oral history in 20th century US history, public history (Dr B Houston)
Scottish environmental history and land management (Dr A Tindley)
history of the Vikings (Dr S Ashley)
Anglo-Saxon England (Ms AE Redgate, Dr S Ashley)
oral history theory and practice (Dr Andy Clark)

oral histories of working lives and deindustrialisation (Dr Andy Clark)

oral history of trauma and terrorism (Dr Andy Clark)
Politics and international relations
modern British politics (Dr M Farr, Dr F Campbell)
Anglo-Irish relations (Dr S Campbell)
modern Central European politics (Professor D Siemens, Professor Tim Kirk)
20th century France (Dr M Perry)
history of the United States in the 19th and 20th century (Professor SM Grant, Dr B Houston, Dr B. Baker)
the politics of culture and sport (Dr K Brewster, Dr C Brewster)
maritime history, Russia and East Europe (Professor S Ghervas)
Urban culture and mass media
satire and laughter during the 'long Reformation' in Britain (Dr A Morton)
history of the press in early modern France (Dr L Racaut)
history of mass media and journalism (Professor D Siemens)
18th century urban cultures in Britain (Professor H Berry)
17th century London (Professor J Boulton)
urban culture in the Habsburg Empire (Professor T Kirk)
20th and twenty-first century Britain (Dr M Farr)
urban reconstruction in Soviet Russia (R Dale)
print and material culture in 17th and 18th century Britain and France, history of the urban commons (Dr R Hammersley)