Studying Classics and Ancient History
Study the ancient world in a welcoming and inclusive environment with an international reputation for excellence.
Our Classics and Ancient History community offers diverse expertise in topics relating to Ancient Greek and Roman history together the languages and literatures of Greece and Rome. We conduct and support research into a broad range of topics ranging from Archaic Greece to the early Byzantine period, and work together with both colleagues across the University and external partners (e.g. the British Schools at Athens and Rome, the Vindolanda Trust, the Dutch National Museum of Antiquity) to create a diverse, inclusive and nurturing environment to pursue world-leading teaching and research.
To learn more about our staff please visit our people pages.
Long and distinguished history
Classics and Ancient History at Newcastle University has a  long and distinguished history. Latin and Greek have been taught here since 1874, and we have been teaching Ancient History and Classical Archaeology since 1910 and 1931 respectively.
Our staff include scholars of outstanding international reputation. Our research covers all major aspects of the culture, history, and literature of the Greek and Roman world.
Classics and Ancient History at Newcastle has won praise for its:
close connection between teaching and research
intellectually stimulating programmes
innovative approach to language teaching
My course is intellectually stimulating.
Excellent Facilities
You will be based in the School of History, Classics and Archaeology, located at the heart of campus in the historic Armstrong Building.
You will have access to excellent study resources, including:
the on-campus Great North Museum, which houses an extensive collection of Greek, Roman, and Etruscan artefacts, including the Shefton collection of Greek Art and Archaeology, an impressive coin collection, and material from Late Period Egypt
the Philip Robinson University Library, which houses over 800,000 books and provides access to ca. 1.8m e-books
the Library of the Society of Antiquaries of Newcastle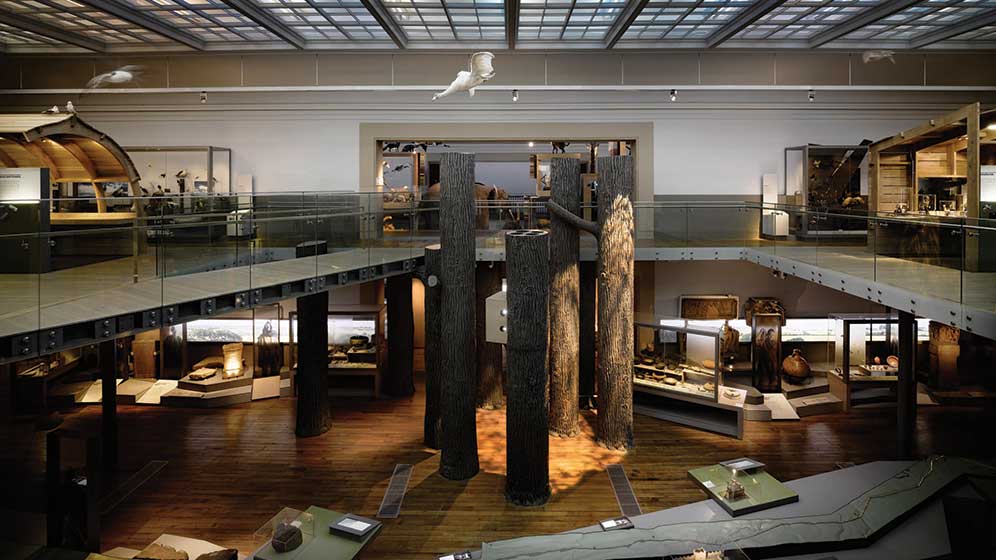 See evidence of the lives of people from the earliest prehistory to the Medieval period at the Great North Museum: Hancock. Learn about known individuals who lived in the area.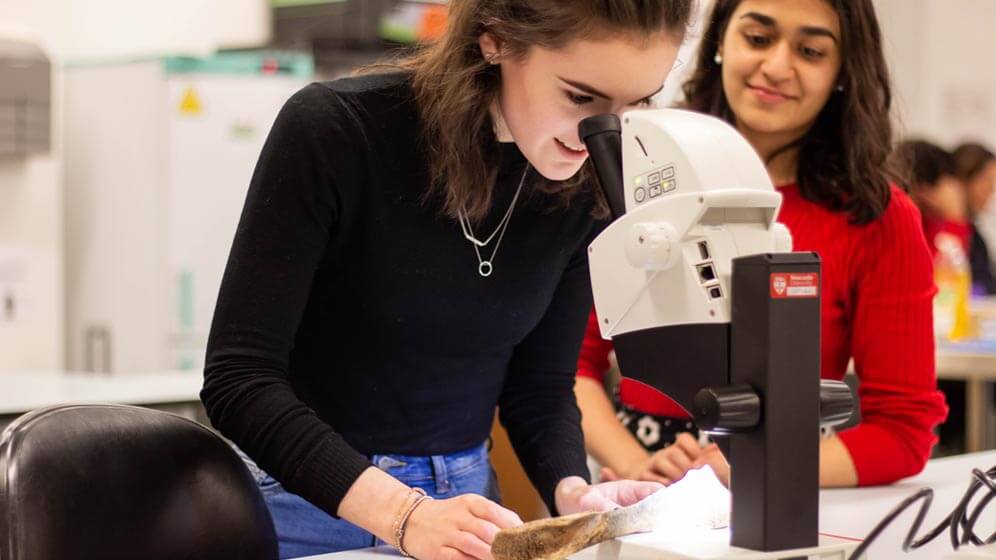 The Wolfson Archaeology Laboratory is a research and teaching laboratory. It hosts archaeological collections from various sites in the UK.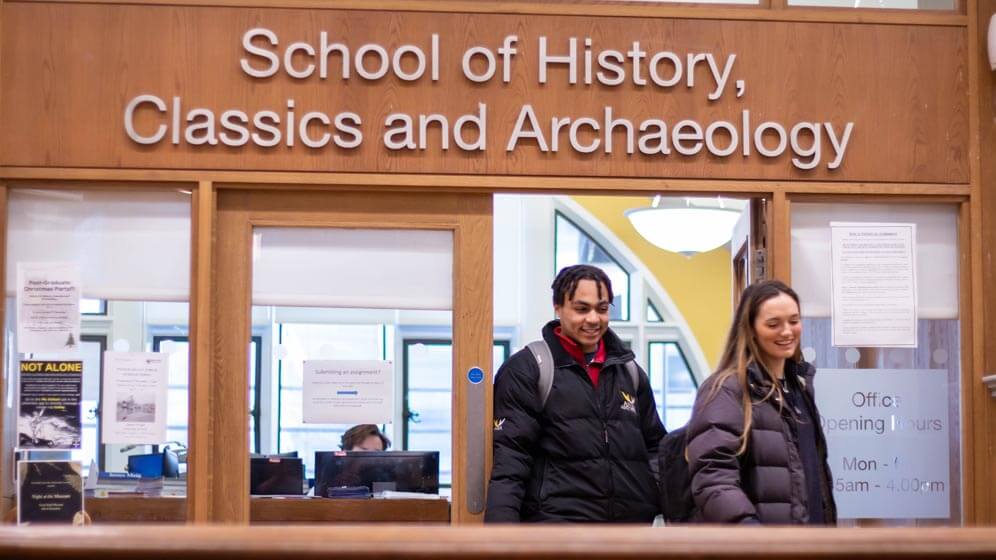 The School Office is open with reduced office hours of 10.00 - 14.00, Monday to Thursday. Please note: for our safety and yours, social distancing restrictions will be in place.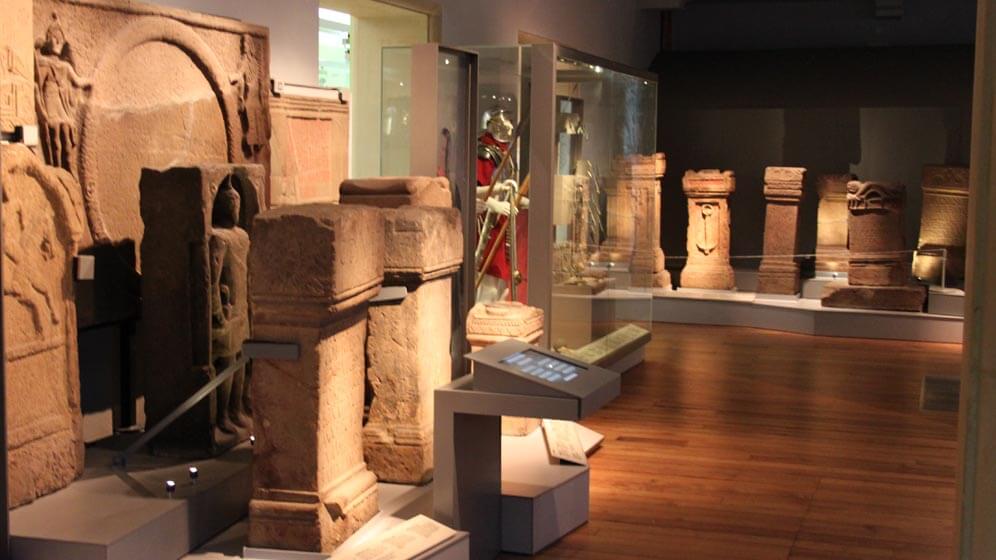 The Shefton Museum collection is housed in the Great North Museum: Hancock. It contains particularly important collections of Classical Greek pottery and armour.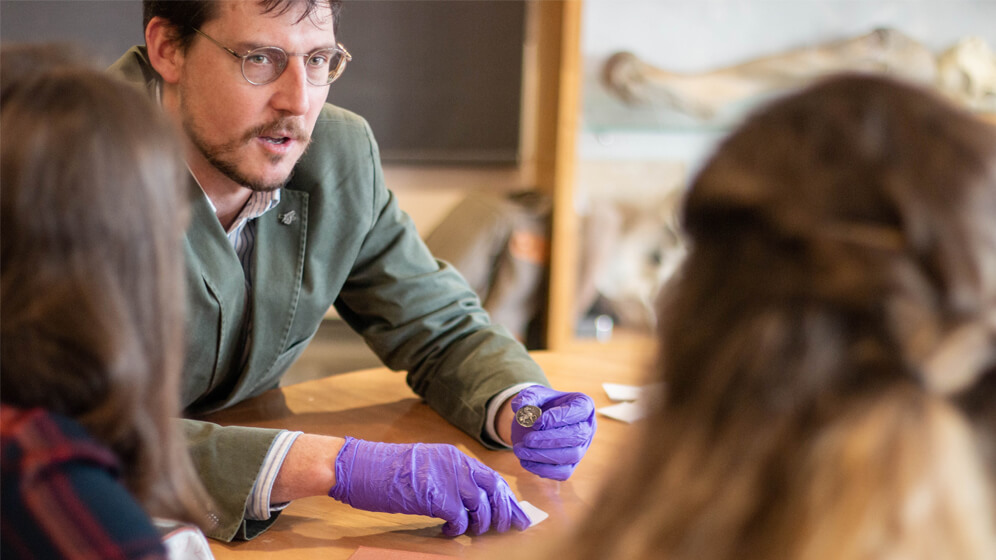 Get hands on with ancient artefacts while enjoying seminars that detail their origins and significance in history. We bring the past to life in innovative ways.