Performance
We focus on ancient rhetoric, drama and music in our research into performance.
Encompassing all areas of research
This theme encompasses all areas of research connected to performance and performativity in:
language
literature
history
culture
The Performance strand takes an inclusive approach to its research agenda. It welcomes the inclusion of multiple fields of research. These encompass existing work within the School of History, Classics, and Archaeology. They also promote interdisciplinary projects with other Schools and Faculties within Newcastle University. We also work with other UK and international institutions.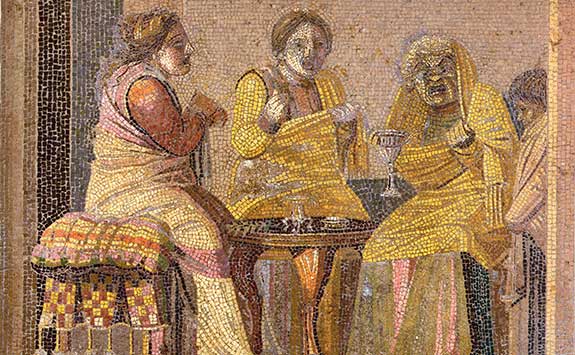 Fields of interest
Current fields of interest include:
Greco-Roman dining and performance culture
rhetoric
theatre and performance
religion, ritual, and performance
ancient and modern music
classical inheritance
video games and the heritage sector
The work of the strand is reflected in the teaching offered within the School at UG, PGT and PGR level. It also ties-in with the research of other strands within the School. This includes (but not limited to) Empires and After and Ideas and Belief. Our work also connects with the NUCoRe in Heritage.