Classics and Ancient History Research
We are committed to fostering and further sustaining a vibrant, diverse, and inclusive intellectual environment.
Dynamic field of study
At Newcastle we examine the human experience, in all its brilliance and complexity, from the Late Bronze Age until the seventh century CE. Our main geographical focus is the Graeco-Roman Mediterranean, but we also study the impact of Greek and Roman culture in Egypt, Central Asia, and the far North of Britain.
Graeco-Roman focus
Our geographical focus is primarily the Graeco-Roman Mediterranean. But the impact of Greek and Roman culture is also traced in Egypt, Central Asia, and the far North of Britain.
Our internationally excellent research earned us 12th place in the national rankings.
Exploring the Past in the Present
Our research centres on the history, cultures, and languages of ancient Greece and Rome. We approach these via their literary, material or visual remains, or combinations of all three. We draw upon a wide range of evidence to investigate lived experience in the ancient past. Our research also traces the legacy of past lives, literatures, and societies in later history.
Research-led teaching
We are a diverse and international community of researchers and teachers. We believe in a strong integration between our research and out teaching, and we offer some of the most wide-ranging Classics and Ancient History in the country as part of both undergraduate and postgraduate programmes.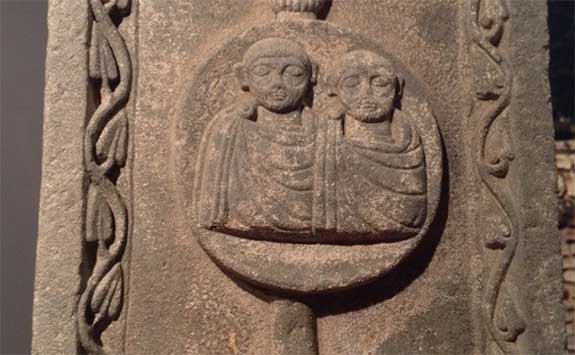 Diverse expertise
Our research interests and expertise encompass the Greek and Roman world in its entirety, from: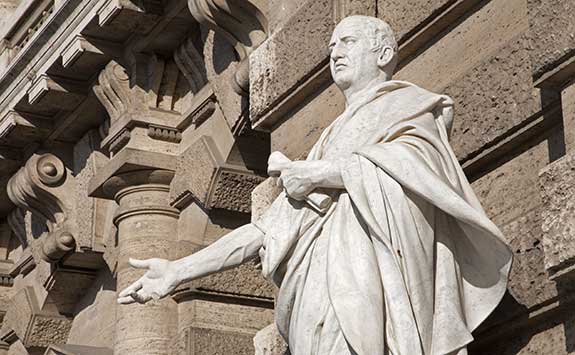 The Great North Museum: Hancock plays an important role in supporting our activities. It is home to the Shefton Collection of Greek and Etruscan Art and Archaeology, and also houses a large body of findings from Hadrian's Wall, an impressive coin collection, and material from late Period Egypt.
Effective collaborations
Sharing our school with colleagues in history and archaeology creates invaluable opportunities for interdisciplinary collaboration. This results in a lively research culture. Our research themes of Performance and the Writing of History form two distinctive axes of collaboration hosted by our subject.
We run a weekly seminar series with speakers invited from the UK and internationally. We are very keen on international collaborations. We regularly organise and host research events. Here are some past classics and ancient history research events (PDF: 106KB).
Research Excellence Framework
We received a very strong research rating in the 2014 Research Excellence Framework. We received an overall average of 3.01. Three-quarters of our weighted scores (encompassing publications, impact and environment) reflect internationally excellent research. This earned us a 12th place in the national ranking.
With publications, our average rating of 3.05 belongs in the top 10 (joint 7th). More than 30% of our publications had the highest score of 4*. This indicates research that is world-leading for originality, significance and rigour. For an overview of the REF results, visit the Research Excellence Framework website.
We have a vibrant, international community of postgraduate research students. Many have gained prestigious research funding. We regularly host visiting research students from overseas.
External funding
We've been successful in attracting external funding for research from organisations such as:
The British Academy
The Leverhulme Trust
The Wellcome Trust
The Arts and Humanities Research Council
The Loeb Classical Library Foundation
Research in history and archaeology
Find out about the School's research in history and archaeology.