Undergraduate Classics and Ancient History
Study the literature, art, philosophy and language that influenced so many of our modern institutions.
An exciting place to study
Newcastle is a dynamic and exciting place to study classics and ancient history.
You will have the chance to explore the history, literatures, art, philosophy, and languages that have influenced so many of our modern institutions and society as a whole.
You will be learning alongside a lively, dedicated and supportive team of lecturers and enjoy excellent facilities.
We offer beginners' language modules for students who wish to try their hand at Greek or Latin. Take the opportunity to study abroad via placements at continental European universities in stages two or three.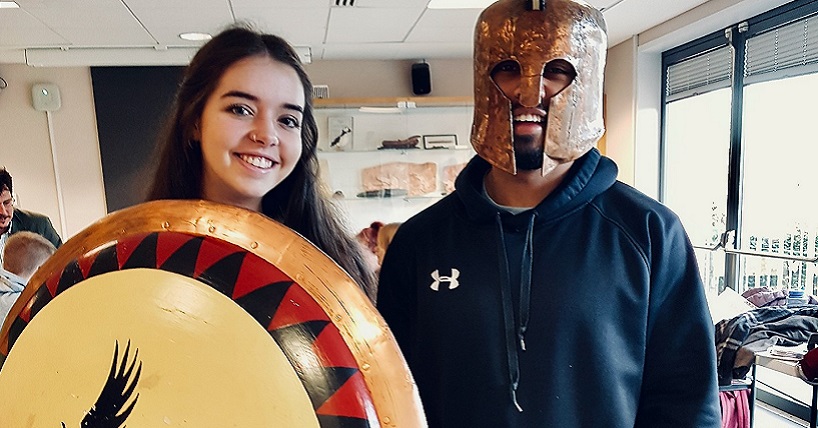 Sorry, you need JavaScript to view this video
Our degree programmes
We offer a range of undergraduate degree programmes. Our degrees can be:
single honours (a degree that concentrates on one main subject)
joint honours (study two complementary subjects as part of a single degree programme)
Combined Honours (flexible degree allows you to study two or three subjects together)
Funding
You can find information about a wide range of scholarships schemes, bursaries and financial support offered by Newcastle University on the main Scholarship & Bursaries page.
Vice Chancellors EU Scholarships
Scholarships worth between 40 and 70% of the international tuition fee for undergraduate students. Students do not need to apply for these, they will be awarded automatically and students will be notified of the scholarship by email, once they receive their conditional offer.
Vice Chancellors Excellence Scholarships for EU students
Merit awards offering a £6,000 per year reduction in the tuition fee to 15 undergraduate students, on top of the percentage discount mentioned above with the automatic scheme. Deadline to apply is the 22nd May 2022.