Project title
Human Rights and Environmental Rights, Has the Time Come for China to Adopt Constitutional Environmental Rights?
Supervisors
Dr Ruth Houghton and Dr Sue Farran
Abstract
Environmental protection has been constitutionally enshrined as national policies and state obligations in China since the early 1980s. However, after the witnessing of forty-years rapid industrialisation, China is now facing serious environmental degradation. As a result, China has added non-judicative environmental provisions such as 'ecological civilisation' and 'a beautiful China' in the latest 2018 constitutional amendment, despite the suggestion for a constitutional entrenchment of environmental rights. Within this context, Wang's project explores if the constitutionalisation of environmental rights is a favourable solution to environmental crises in China, particularly considering the relevance of 'Asian values' on 'rights' and 'constitutionalism'.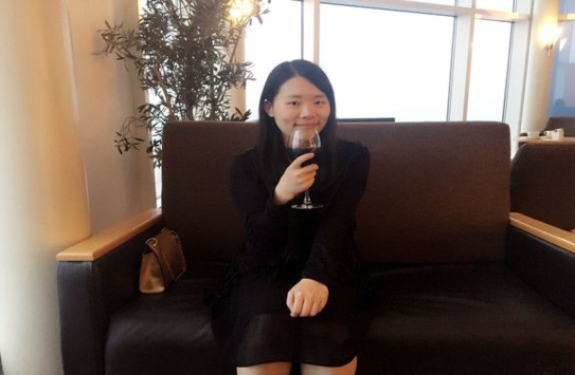 Conferences and seminars
Li WANG, 'Human Rights and Environmental Wrongs: Has the time Come for China to Adopt Constitutional Environmental Rights?' Seminar, Academic Staff & Postgraduate Research Students (Online, Newcastle Law School, August 2020)
Li WANG, 'From "Rhetorical" to "Juridical": Human Rights Instruments Addressing Climate Change Based on the Development of Environmental Rights' QUB Law Student Research Network Symposium with themes relating to Contemporary Issues in Legal Research, Academic Staff & Postgraduate Research Students (Online, Queen's University of Belfast, December 2020)
Evelyn Li WANG, 'Lost in Implementation: The Gap between Rhetoric and Reality in the Constitutional Right to a Healthy Environment' Edinburgh Postgraduate Law Conference with the theme of 'Great Expectations: When Law Meets Reality' Academic staff & Postgraduate Research Students (Online, The University of Edinburgh, April 2021)
Book reviews
Evelyn Li Wang, Human Rights and the Environment: Legality, Indivisibility, Dignity and Geography, Edited by James R. May & Erin Daly Edward Elgar, 2019, 616 Pp, £215 Hb, £172 Ebk ISBN 9781788111454 Hb, 9781788111461 Ebk (2021) 10 Transnational Environmental Law 386
Evelyn Li Wang, Book Review: Environmental Rights: The Development of Standards, edited by S.J. Turner, D.L. Shelton, J. Razzaque, O. McIntyre & J.R. May, (Cambridge University Press, 2019), 452 pp, £85 hb, $88 ebk. ISBN 9781108482240 hb, 9781108664653 ebk (2021) 23(2) Environmental Law Review 198-200. doi:10.1177/14614529211006953
Shorter articles, blogs and commentaries
Li Wang, 'From "Rhetorical" to "Juridical": Human Rights Instruments Addressing Climate Change Based on the Development of Environmental Rights' North East Law Review 19 August 2020
https://blogs.ncl.ac.uk/nelrn/2020/08/19/from-rhetorical-to-juridical-human-rights-instruments-addressing-climate-change-based-on-the-development-of-environmental-rights/
Evelyn Li Wang, 'Addressing the Climate Crisis Through Procedural Environmental Rights in the Age of Information', JURIST - Academic Commentary, 17 July 2021
https://www.jurist.org/commentary/2021/07/li-wang-climate-crisis/
Evelyn Li Wang, 'The Human Rights Responsibilities of States as a Result of Climate Change', JURIST - Academic Commentary, 27 July 2021
https://www.jurist.org/commentary/2021/07/evelyn-wang-human-rights-responsibility-climate-change/
Law School research group membership