Emerging Technology and Materials
The Emerging Technologies and Materials research group conducts world class research for the technologies of the future.
What we do
We carry out cutting edge research so that we can:
enhance human life by developing cutting-edge technology
inform society and attract the next generation of talented researchers and students
transform the landscape of emerging technologies and materials
Through collaboration, we can push the boundaries of technological developments that have a positive impact on society, the academic world and the economy.
We work with academics on research projects in physical science, engineering, biomedical applications and many more.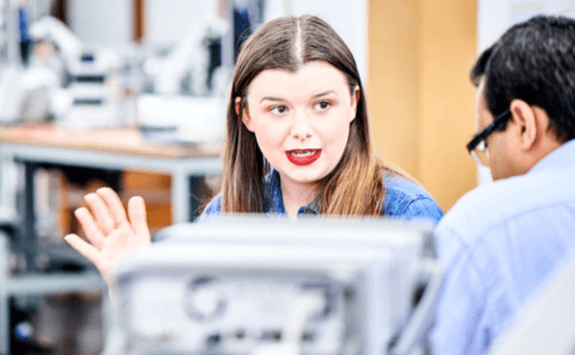 Our expertise
Our multidisciplinary team has expertise in ground-breaking areas, including:
photonics
electronics
metamaterials and metasurfaces
plasmonics
quantum technologies, materials and devices
computational material technologies
Past and current projects
Name: Leverhulme Trust - Switching Light: Towards new paradigms in digital computing with metamaterials
Project Leaders: Dr Victor Pacheco-Peña
Theme: Photonic Materials and Technologies
Dates: 1 February 2021 – 31 July 2024
Name: The Great British Sasakawa Foundation – Exploiting Surface Plasmons for Exotic Light-Matter interactions (with Tokyo Institute of Technology and Kyushu University)
Project Leaders: Dr Victor Pacheco-Peña (PI) and Dr Toby Hallam (Co-I)
Theme: Photonic Materials and Technologies, Emerging Materials
Dates: December 2020 – November 2022
Name: EPSRC - Hybrid Perovskite Heterojunctions (with University of Glasgow)
Project Leaders: Prof Noel Healy
Theme: Photonic Materials and Technologies
Dates: July 2020 – August 2023
Name: EPSRC - Fiberized Platforms for Integrated Nanosheet Materials (with University of Southampton and Cambridge University)
Project Leaders: Prof Noel Healy
Theme: Photonic Materials and Technologies
Dates: April 2020 – May 2023
Name: Bionic Eye (FMS PhD studentship)
Project Leaders: A O'Neill, C Connen
Theme: Emerging Electronic Techologies
Dates: 2020 – 2023
Name: Multiplex microneurography: a pathway to stratified pain generator diagnostics (£125k Versus Arthritis)
Project Leaders: J Dunham, A Pickering, A O'Neill, R Whittaker
Theme: Emerging Electronic Techologies
Dates: 2020 – 2022
Name: EPSRC - Perovskite Photonics
Project Leaders: Prof Noel Healy
Theme: Photonic Materials and Technologies
Dates: September 2019 – October 2022
Name: Centre for Doctoral Training for Sustainable Electric Propulsion (CDT SEP) (£5.3M EPSRC)
Project Leaders: V Pickert, A O'Neill + 8 CIs,
Theme: Emerging Electronic Techologies
Dates: 2019 – 2027
Name: eFutures 2.0 (£480k EPSRC)
Project Leaders: R Woods, A O'Neill
Theme: Emerging Electronic Techologies
Dates: 2019 – 2023
Name: A new way to do motor-neuron disease (£1M Leech Foundation)
Project Leaders: S Baker, A O'Neill, R Whittaker, A Blamire, M Baker
Theme: Emerging Electronic Techologies
Dates: 2019 – 2022
Name: Transport in Semiconductor devices
Project Leaders: Dr Angela Dyson
Theme: Computational Materials Modelling
Dates: 1 May 2018 – 31 May 2021
Name: Underpinning Power Electronics (£1.1M EPSRC)
Project Leaders: P Gammon, R McMahon, P Mawby, J Udrea, N Lophitis, N Wright A O'Neill,
Theme: Emerging Electronic Techologies
Dates: 2018 – 2020
Name: Controlling Abnormal Network Dynamics with Optogenetics (£10M Wellcome/EPSRC)
Project Leaders: A O'Neill, A Jackson + 10 Cis
Theme: Emerging Electronic Techologies
Dates: 2014 – 2021