Mathematics, Statistics and Physics PhDs and MPhils
Choose us for your postgraduate research degree and work with our world-leading academics.
Funding opportunities
Funded Postgraduate Studentships
If you are interested in applying for fully funded PhD studentships then please follow the fully funded project page for information.
One Planet PhD projects
To view the PhD stdudent projects avaiable, please follow the link to the One Planet site and the FindAPhD.com page
Co-funded projects with an external partner
We are looking to co-fund PhD and MPhil projects with external partners. These might be in industry, government, business, or other non-academic fields. If you are a prospective postgraduate student or external partner with an idea for a joint project, please contact maths.physics@ncl.ac.uk.
Self-funded projects
We welcome applications for the study of PhD and MPhil degrees in mathematics, statistics and physics at any time during the year. You can suggest your own project or choose from a list of suggested projects as shown below:
Students considering postgraduate research should look at:
Contact the member of staff with an interest in your research area before you apply.
You should use the University's online application form to apply.
Applications
Please note that candidates may only submit one application but this can be linked to multiple projects and studentships by specifying this on the application form or in the cover letter. If an application has already been submitted, it can be later linked to another project/studentship by emailing PG Admissions.
You should use the University's online application form to apply.
Further information
Our course pages provide further information on course content, entry requirements, fees and funding information and how to apply.
Outstanding student experience
The School of Mathematics, Statistics and Physics offers an outstanding postgraduate experience. We received a very high score of 90% for overall satisfaction in the Postgraduate Research Experience Survey (PRES) 2019. We also have one of the highest completion rates.
During your project, you'll be supervised by one of our leading experts. You'll have the opportunity to become part of a thriving research group. This will provide a wider environment for networking, group activities and seminars.
Excellent support
All successful candidates, regardless of funding, will receive:
a generous travel grant
a new desktop computer
a desk in a shared office
access to APTS and MAGIC training courses, and local master's-level modules.
training in R, MATLAB, Python and Fortran (if needed)
training and access to state-of-the-art high-performance computing facilities (if needed)
training in advanced experimental techniques and access to state-of-the-art experimental facilities (if needed)
the opportunity to assist in lecture courses and tutorials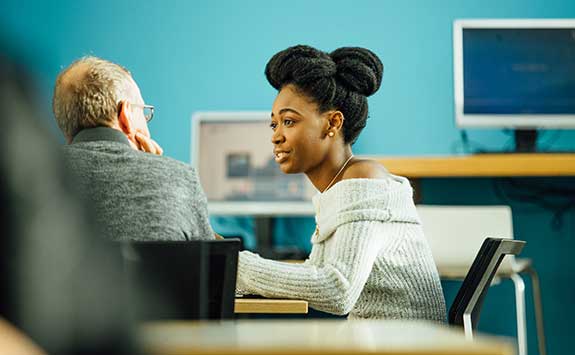 Get involved in internationally excellent research
Almost all of the impact-focused maths, stats and physics research we submitted to the REF2014 was classified as world-leading or internationally excellent in terms of originality, significance and rigour. Our work has enabled Newcastle University to rank in the Top 10 for Research Impact in Mathematical Sciences (Unit of Assessment 10) in the REF2014.