Pure Mathematics Research
Research in pure mathematics has a long and distinguished history at Newcastle University. Our current research focuses on five areas.
PhD opportunities
Considering postgraduate research in pure maths? We welcome applications in all five of our research areas. You can suggest your own project or choose from a list of suggested projects.
Before applying for a research degree, you should find a supervisor from our staff. They should specialise in the area of research you're interested in.
Find out more about: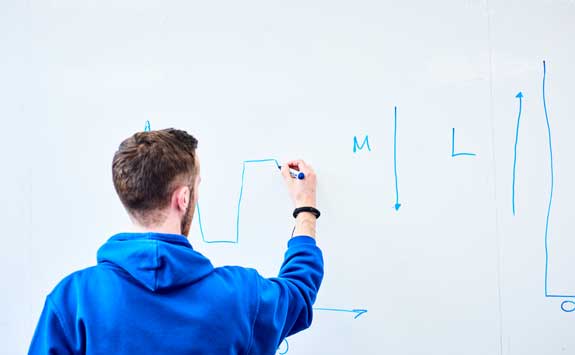 Seminars
We have two weekly seminars, covering Functional Analysis and Algebra and Geometry. About three times a term we put on a more general colloquium.
We are active members of three regional seminar series:
All of these series are funded by the London Mathematical Society. The NBGGT seminar is coordinated from Newcastle and is also funded by the Glasgow Mathematical Journal.
More about the pure mathematics research group