Digital Learning Unit
Our Digital Learning unit specialises in researching, developing and implementing digital materials for Digital learning and assessment in mathematics, statistics and numeracy.
About the Digital Learning unit
We support the School of Mathematics, Statistics and Physics, the University and the wider mathematical community. We use technology to enhance the teaching and learning of mathematics.
We support the transition from A Level to University through:
diagnostic tests
pre-entry material
work with the University's mathematics support service, Maths-Aid
Recognition
Awarded AdvanceHE Collaboration Award for Teaching Excellence in 2020.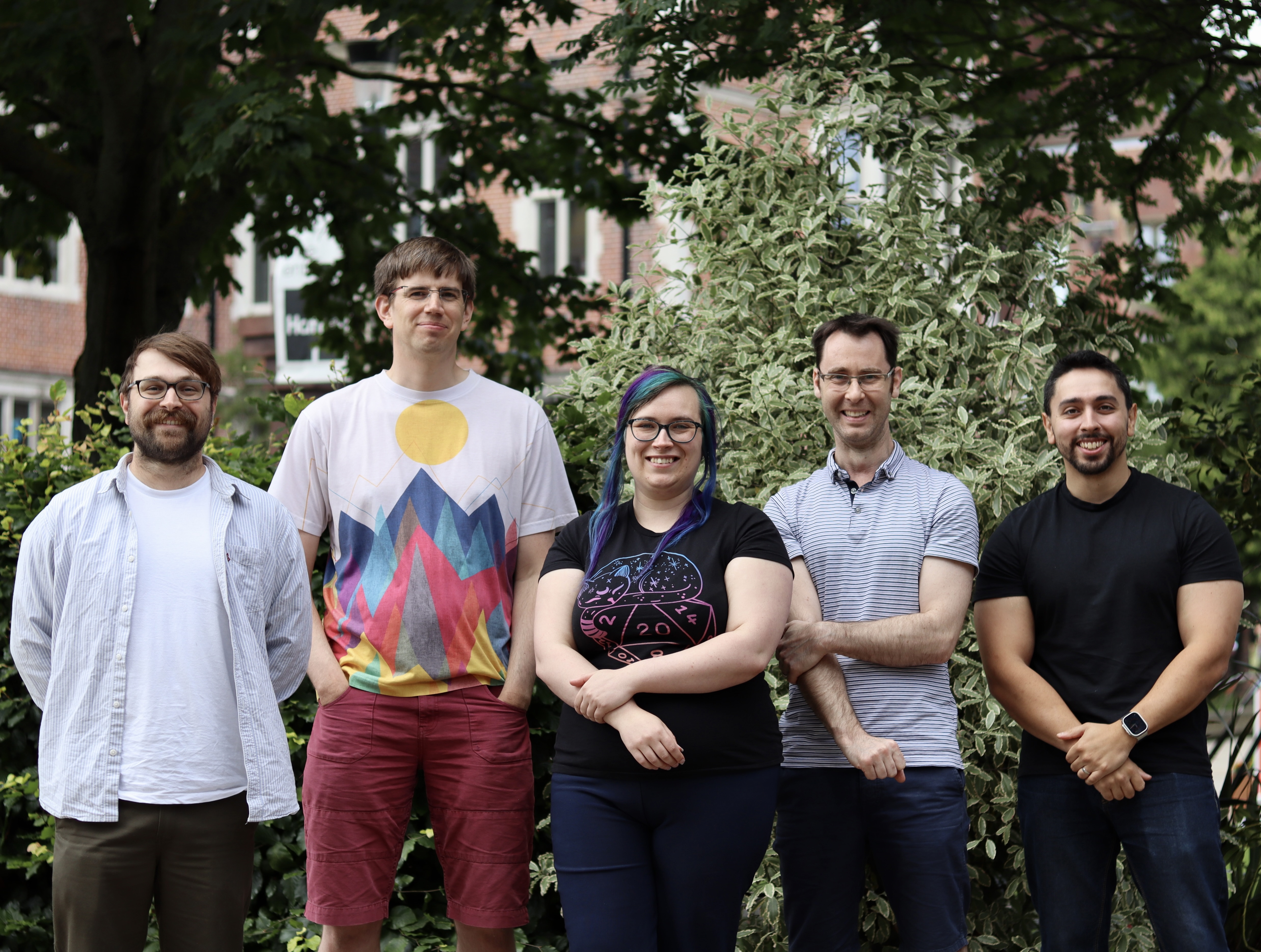 Numbas
A large part of the unit's work is the development of the digital assessment system, Numbas. Numbas is used worldwide in hundreds of institutions.
Numbas is an open-source, web-based system developed by the digital learning unit. It helps users to build online mathematics assessments.
Numbas is used throughout the mathematics, statistics and physics degree programmes at Newcastle, as well as in other subjects.
Applications of Numbas include:
diagnostic tests
formative exercises available for self-service access
in-course assessment
assessment of lab exercises
high-stakes summative exams
A publicly accessible editor and database of content released under permissive licences is available at numbas.mathcentre.ac.uk.
We have released a lot of open-access material under a Creative Commons Attribution licence.
Numbas is used in hundreds of institutions around the world and has been translated into over a dozen languages.
Chirun
Chirun is a system for producing flexible and accessible course notes in a variety of formats from a single source. It was developed by the Digital Learning unit.
Chirun is designed to work primarily with notes in the mathematical sciences and supports both LaTeX and Markdown formatted source files.
Further details
In addition to producing standard PDF output, course notes are automatically built in other more flexible formats:
web notes for desktop and mobile devices
accessible notes compatible with screen-readers and other assistive devices
browser-based interactive slides and more
Chirun has been built to produce as accessible notes as possible. In addition to providing tools for customising the viewing experience for all users, custom themes can be used to tailor output in any way required. This feature has been used to support students with specific support needs in several modules in the School of Mathematics, Statistics and Physics.
Rich content is natively supported in the web-based version of Chirun notes. Multimedia and interactive content can be easily embedded into the page eg
YouTube videos
Numbas exams
runnable code blocks
interactive web-based tools
Chirun is available under the Apache 2.0 open-source license and can be used for free, though it's currently early in development.
For more information visit:
E-Assessment in Mathematical Sciences Conference (EAMS)
The Digital Learning unit hosts an annual international conference, e-assessment in Mathematical Sciences.
The conference aims to bring together researchers and practitioners with an interest in digital assessment for mathematics and the sciences. The conference includes presentations by speakers from around the world and workshops to try out the latest mathematical digital assessment systems.
Historic and ongoing projects with colleagues worldwide
SCHOLAR – Numbas is used as the assessment engine. The SCHOLAR project offers materials and formative tests to secondary schools and further education colleges across Scotland (2019 - present)
Member of the Sigma Network Resource Capture project (2018 - 2020)
Welsh Government National Assessments for School Children project. A Welsh government project to move national numeracy assessments online for years 2 to 9 (2017 - 2020)
University of Pretoria – Supported the creation of Numbas material for engineers (2016)
Organised UK/MatRIC joint colloquium on computer-aided assessment (2016)
TEAME project to integrate formative digital assessment into mathematics courses at Irish higher education institutions (2015)
Developed diagnostic tests in Numbas with Leicester University and University of East London (2014)
Supported the Arctic University of Norway in the creation of Numbas material to support mathematics (2013 - 2015)