Statistics Research
We're committed to excellence in statistics research. We aim to improve the quality of statistical support for research in other fields across the University.
World-class research in modern statistics and data science
The group carries out world-class research in modern statistics and data science. Our research has an impact on a range of areas.
Statistics research within the School of Maths, Stats and Physics covers a broad area of both applied and theoretical statistics. Particular strengths of the group are given in the research themes below.
The group is committed to achieving impact from research with partners from industry and public bodies.
Collaborative work
Members of the group collaborate with a diverse range of scientists from across the University. Recent projects include:
analysis of data from wearable devices for diabetes patients (collaboration with Faculty of Medical Sciences)
inferring early events on the phylogenetic tree of life (collaboration with ICaMB)
modelling microbial communities and biofilms (collaboration with Environmental Engineering)
statistical support for crystallography research (collaboration with Natural and Environmental Sciences)
Diverse research impact
Our research has had impact on road safety, the energy industry and medicine.
The statistics research group achieves impact beyond academia through collaborative projects with various industrial partners. Members of the group are also involved with the design, management and analysis of clinical trials.
Recent projects with high impact include the following.
Energy industry
Dr Sarah Heaps, Dr Kevin Wilson and Dr Malcolm Farrow are working with Northern Gas Networks on two projects.
1. Forecasting daily demand
The first project involves forecasting the daily demand for gas by domestic, commercial and industrial users over two large geographical regions. By forecasting the demand for gas with a greater degree of accuracy, cost savings can be made. This is due to more efficient operation of the gas transmission network. Two critical factors affect the demand for gas:
the day of the week
the occurrence of public holidays
Heaps, Wilson and Farrow have developed a time series model to help identify the effects of these factors. Northern Gas Network can incorporate this information into their forecasting systems. This has led to:
£2M in cost savings
a 16% reduction in gas capacity bookings
a 10-13% improvement in the accuracy of forecasts
2. Short-term forecasting of hourly demand
The second project involves short-term forecasting of hourly demand for gas over 24-hour to 48-hour periods. This takes place at a number of local sites known as "offtakes". They're made up of different mixes of domestic, commercial and industrial users. The daily cycle of gas demand in a particular location depends on:
the day of the week
public holidays
the mix of users
seasonal factors such as weather variables
Heaps, Farrow and Wilson have developed a second-time series model. This model takes these factors into account and produces hourly forecasts at each offtake over a 24-hour window.
The next stage of the project will be to embed this model into Northern Gas Network's systems.
The improvements in gas demand forecasting offered by the model have the potential to reduce the amount of gas being moved around the network to meet local demand. This could reduce costs and improve the reliability of supply.
PhD opportunities
Considering postgraduate research in statistics? We welcome applications in all four of our research themes. You can suggest your own project or choose from a list of suggested projects.
Before applying for a research degree, you should find a supervisor from our staff. They should specialise in the area of research you're interested in.
Find out more about: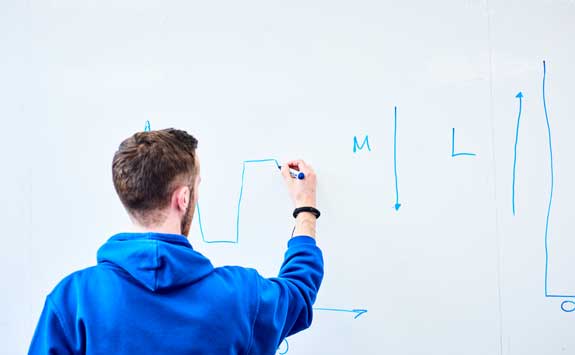 More about the statistics research group