MyRA stands for Malaysian Research Assessment Instrument.
It is used to check the research performance of all higher education institutions in Malaysia. This includes NUMed Malaysia. The annual check covers eight important areas.
Staff to enter their research data into the MyRA PowerApp for:
performance monitoring
internal audit
submission to the Ministry of Higher Education for Star Rating purposes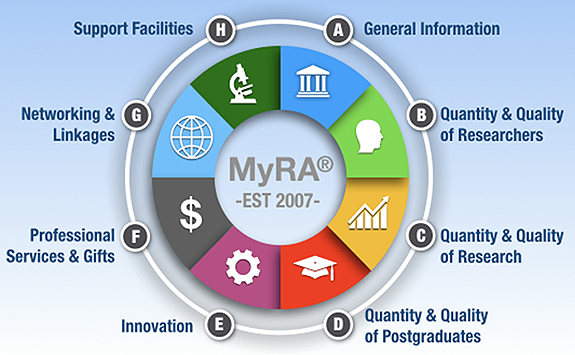 The data must be active from January until December in the year in which the assessment is made. It must not be cumulative unless otherwise specified. Step-by-step instructions for completing the MyRA Power App can be found here.