Career Support
Career support provides an opportunity to foster useful skills for your career development.
We aim to support you by providing:
career support appointments
help to build your curriculum vitae (CV)
career talks
biomedicine+ talks
talks from industrial partners
summer research internship opportunities
opportunities through the ncl+ Awards
research and further education opportunities
alumni interaction
useful links.
You can also take advantage of the support available from Newcastle University in the UK.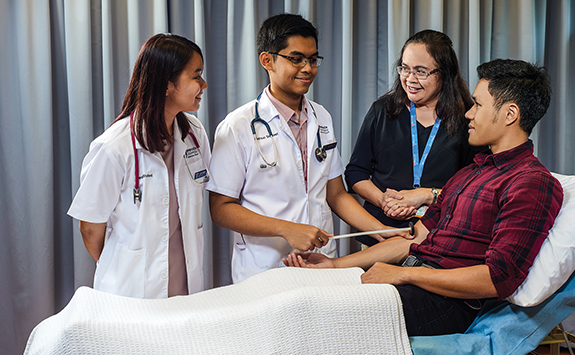 Career support appointments
You can book a face-to-face appointment to discuss career planning. Get advice on your CV, personal statements and applications. Or you can email your career-related question to NUMed BMS career support team.
Building your curriculum vitae
The purpose of a CV is to tell a recruiter all about you, your skills and experience. It will hopefully persuade them to invite you to an interview. It is often the first opportunity to make an impression on a potential future employer. It's never too early to start working on your CV and thinking about the skills you are building up. You will need a CV to apply for summer internships and this is helpful to send when making enquiries. You must update your CV as you progress through your studies and your future career paths.
Get tips on drafting your CV, covering letter and maintaining your LinkedIn profile.
There are also example CVs available. Note the way education, skills, voluntary work and other experience is highlighted in these examples. The Next Steps booklet from the Royal Society of Biology in the UK has some more useful CV writing tips and advice.
You can also discuss your CV with your personal tutor and with a member of the career support team.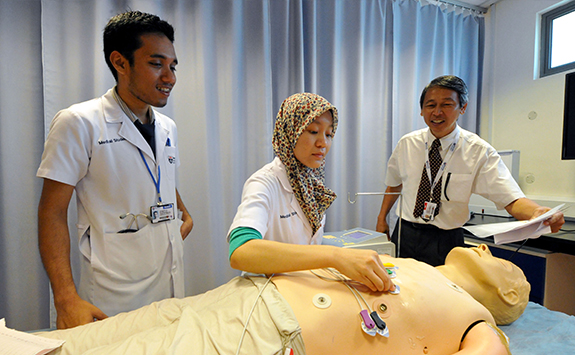 Career talks
You will have career talks on various career-related topics. These include admission requirements for further study, CVs, personal statements, job searching and using your degree. These talks will be shown on your timetable as career support sessions.
Biomedicine+ talks
Biomedicine+ is a series of talks given by scientists, faculty, professionals about their career path and research.
Summer research internship opportunities
We would encourage students to apply for internship positions during summer breaks. Alternatively, find other opportunities to build new skills during your time off. Extra experience can help make your CV stand out, boost your confidence and help inform your future career choices.
To look for internship or other work opportunities, you will need to do your own research. Firstly, consider where you will be located over the summer break. Think also about how long you will be free. Remember the "Resit Exam Period" and other important dates. Check websites of hospitals with diagnostic laboratories, universities, pharmaceutical industries and research institutions. You can also try any other type of industry you think you would be interested in. If you don't see internships advertised, there's no harm in making a speculative enquiry.
Some students have successfully undertaken a gap year. They take a break between Stage 2 and Stage 3 to do an extended internship in industry and re-join the next cohort to complete Stage 3 in the UK. If you are considering this, discuss it with your personal tutor or someone from the careers team. However, you will need to do your own research and arrange your own internship.
NUMed Malaysia usually offers summer research fellowships for Stage 2 biomedical sciences students. These consist of eight weeks of paid laboratory-based project work. You will have an opportunity to present poster in Newcastle University UK at the Celebrating Students Research Scholarships and Expeditions event. These are normally advertised in Semester 2 of Stage 2.
ncl+ Awards
The ncl+ Awards are a way for you to show employers the skills you've gained through extracurricular activities. This could include participating in clubs and societies, volunteering, part-time work or an international experience. If you are doing something outside of your course, the ncl+ Awards are perfect for you.
If you're an undergraduate student, extra-curricular activities will also gain credit on your Higher Education Achievement Report.
Research and further education
Further education, such as a Master's and PhD, is a popular option after graduation. You need to plan ahead, understand the entry requirements and funding resources. The NUMed BMS career support team will also be able to help.
Alumni
Here are some examples of the career paths our graduates have taken:
Medical researcher
Molecular diagnostic
Research assistant
Research associate
Research fellow
Research officer
Teachers
Cancer research institutes
Recruitment agencies
Marketing medical devices
Pharmaceutical companies
Research laboratories
Diagnostic laboratories
Higher education: Master's/PhD.
Other job opportunities with a biomedical science degree can be found here.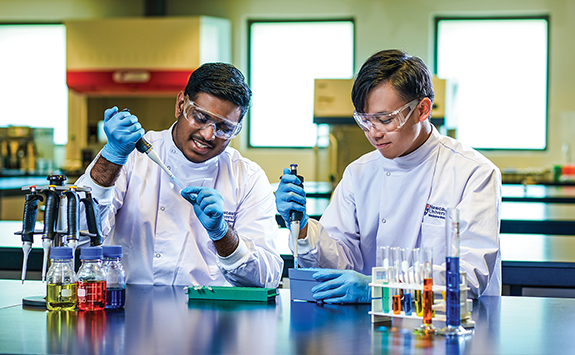 Useful links
The links in this section will be updated from time to time. You should check the websites of individual organisations for research and job opportunities.
Web-based general recruitment agencies:
International science and research positions are advertised by the main science journals, such as:
European Biomedical Institute (EBI) offers online courses/webinars in bioinformatics, some of which are at undergraduate level, that are sometimes free.