Malaysia and Newcastle University
Newcastle is a Russell Group University consistently ranking in the top 20 in the UK for research power and student experience. It is the first UK university to establish a fully owned international branch campus for medicine and biomedical sciences.
Newcastle University
Newcastle University is a modern university with a rich tradition of scholarship. It has a proud record of service and a global alumni network. It also has a deserved reputation for:
high-quality teaching and learning experiences
research opportunities for students.
NUMed Malaysia was only established in 2009. However, the history of Newcastle University dates back to 1834. This was when a School of Medicine and Surgery was first established in the city of Newcastle upon Tyne.

Newcastle University Medical School is world-leading. It is a collaboration of research scientists, medical doctors and teaching professionals. It has a reputation for innovation and excellence for both research and teaching. Our BSc (Honours) Biomedical Sciences is one of the most highly regarded courses in the UK.

We have a high student satisfaction ranking in the UK National Student Survey for medicine and biomedical sciences. Our ranking is also high in The Times and Sunday Times' Good University Guide.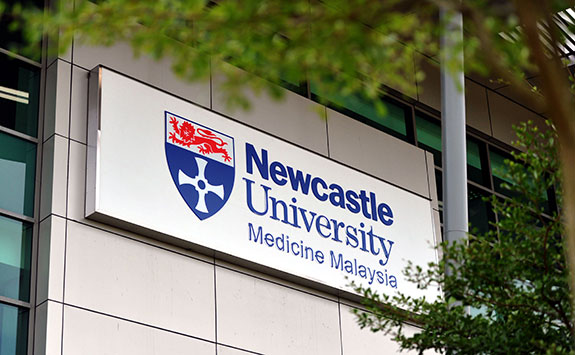 Malaysia and the UK
Over the years, many Malaysians have graduated from Newcastle University. Today, there is an active Malaysian Society at the UK campus. The society provides a social cultural focus for Malaysian students.

Every year, the society produces a Malaysian Night, which is "filled with the passion and spirit of the unique Malaysian culture". In 2009 the Malaysian Society won the NCL+ award for Best Society of the Year. Many society members return home on graduation to join the thriving Malaysian Alumni Association.

Nearly 50 Malaysian nationals are currently enrolled in Newcastle University's undergraduate medical programme. Newcastle remains a popular choice for Malaysian medical students studying abroad.