Current Research Projects
Here we provide an insight into some of our most important projects.
This three-year project to map dementia care in Malaysia involves a collaboration between:
Newcastle University, UK
University of Malaya
Monash University
United Nations University
Our study looks at dementia care in Malaysia from the viewpoints of:
carers
patients
clinicians
non-government organisations
charitable organisations
government stakeholders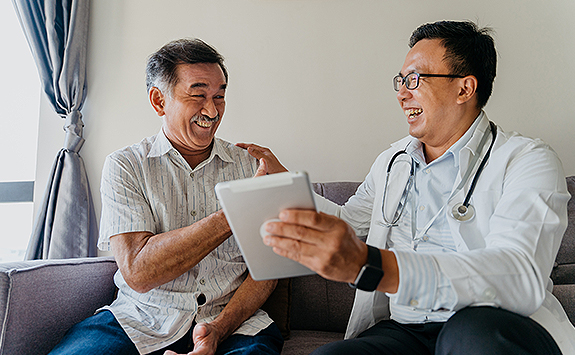 Global Health and Water Projects
NUMed Malaysia is playing an important role in a water sustainability project.
We are working to help solve water quality and availability issues in Malaysia.
The Water Security Hub is a five-year programme in partnership with Universiti Teknologi Malaysia (UTM). Funding comes from UK Research and Innovation and the Global Challenges Research Fund.
It was preceded at NUMed Malaysia by a Newton Tungku Omar-funded waste water management project.
As the top medical school in Malaysia, we have a dedicated microbiology and molecular biology laboratory. Such facilities are of great use to this and future water security projects.
The Water Security Hub has built on links between NUMed and UTM. It also involves:
IIT Delhi, India
University of Valle, Cali, Colombia
Addis Ababa University, Ethiopia
For an outline of the hub workstreams and outputs, see the poster below: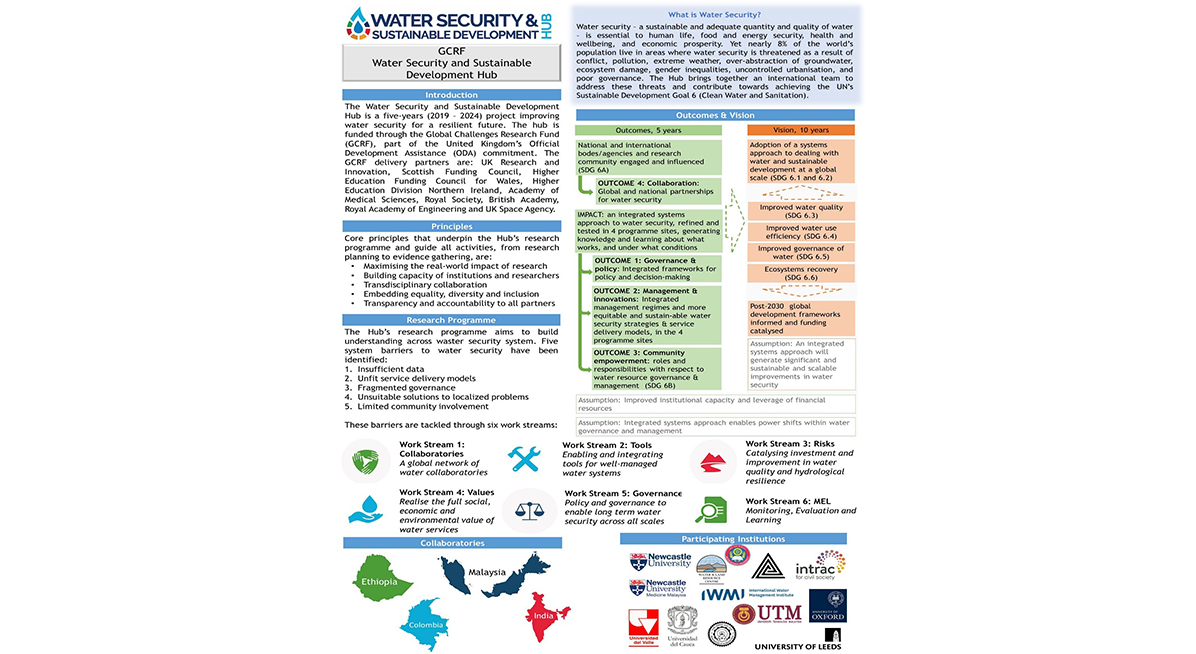 Musculoskeletal (MSK) conditions in children include rheumatology, orthopaedic and neuromuscular diseases.
Delay in diagnosis and access to specialist care is a widespread problem around the world. For many children, that delay results in adverse clinical outcomes.
Paediatric MSK research at Newcastle University focuses on access to the right care. It does this through identifying, describing and understanding barriers to care.
We use this information to make changes to education and training. This helps medical students and doctors in general paediatrics, primary and community care, and emergency services. They are often the first clinicians to encounter children with MSK.
The work involves partnerships in Malaysia, South-East Asia and further afield through the Paediatric Task Force for Global MSK Health.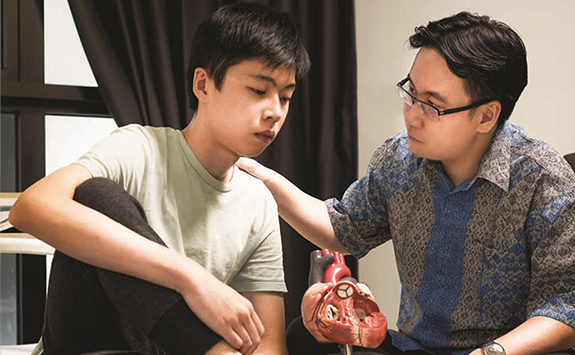 1. Describing the global prevalence of childhood MSK conditions
Through analysis of World Bank Data and using exemplar MSK conditions to describe many millions of children, mostly in Asia and Africa. Further work is in progress to include the health economic 'cost' and impact. Collaborators: Prof Mark Pearce and Prof Judith Rankin, Institute Health and Society, Newcastle University, UK.
2. Musculoskeletal pathways of care for children
RightPath (www.rightpath.solutions) is a novel model of care, based in the community in the UK. It enables paediatric physiotherapists to better triage children with MSK presentations. The model has been used for NICE guidance (2019) targeting primary care. It is now being developed for use in other countries. RightPath received the Best Practice Award from the British Society Rheumatology 2018. It was also a finalist in the Health Service Journal Awards 2019. Collaborators: Dr Sharmila Jandial, Dr Nicola Smith, Ms Vicky Mercer at Newcastle University, UK; Pennine Musculoskeletal Primary Care, Oldham, UK.
pGALSplus is a portfolio of clinical MSK assessments for primary care. It is to be used by paediatric physiotherapists. It is being piloted in the UK with plans to test in other countries. Collaborators: Dr Sharmila Jandial, Dr Nicola Smith, Ms Vicky Mercer, Dr Michela Guglieri, Prof Jeremy Parr at Newcastle University, UK; Manchester Children's NHS Trust, UK; Dr Simon Jones, Metabolic Medicine at Manchester University, UK.
Limping child pathway. An audit by NUMed Malaysia child health team is under way to describe pathways of care in Johor Bahru. It will be used to inform a Malaysian care pathway. Collaborators: Dr San Thidar, Dr Siri Gautem, NUMed Malaysia.
Paediatric rheumatology care survey in South-East Asia. Now completed, this will help identify challenges. It will also inform priorities for change. Collaborators: Dr Sirikarn Tangcheewinsirikul, Prof Soamarat Vilaiyuk, Dr Sirirat Charuvanij, Dr Maynart Sukharomana in Bangkok, Thailand; Dr Swee-Ping Tang in Kuala Lumpur, Malaysia; Prof Christiaan Scott in Cape Town South, Africa.
3. Educational resources portfolio to help the teaching of clinical skills. Collaborators: Dr Sharmila Jandial, Dr Nicola Smith, Ms Vicky Mercer at Newcastle University, UK.
Novel MSK clinical skills tools. These include pGALS as a simple MSK examination and pREMS. Paediatric MSK knowledge is embedded in undergraduate and postgraduate education in the UK and internationally. pGALS has been validated in clinical practice. Translations relevant to South-East Asia are available through the pGALS app. These were developed by staff and students at NUMed Malaysia.
Paediatric Musculoskeletal Matters (PMM). This is a free online resource at www.pmmonline.org. It is endorsed by NICE and RCPCH in the UK and has been further developed with global partners. PMM includes modules for medical students, allied health, paediatricians and primary care https://cpd.ncl.ac.uk.
E-Evaluate. An ongoing study on the impact of e-resources on teaching and learning. It involves global partners and NUMed Malaysia staff.
4. Paediatric Task Force Global Musculoskeletal Health. Chaired by Helen Foster, this is a partnership with:
the Paediatric Rheumatology European Society
the International Paediatric Orthopaedic Society
PMM
the Global Alliance for Musculoskeletal Health (Bone and Joint Decade and aligned with WHO)