Project title
Olympian Shackles: An Examination of the Relationship Between Greek Mythology, Identity and Material Culture in Hellenistic Greece
Supervisors
Contact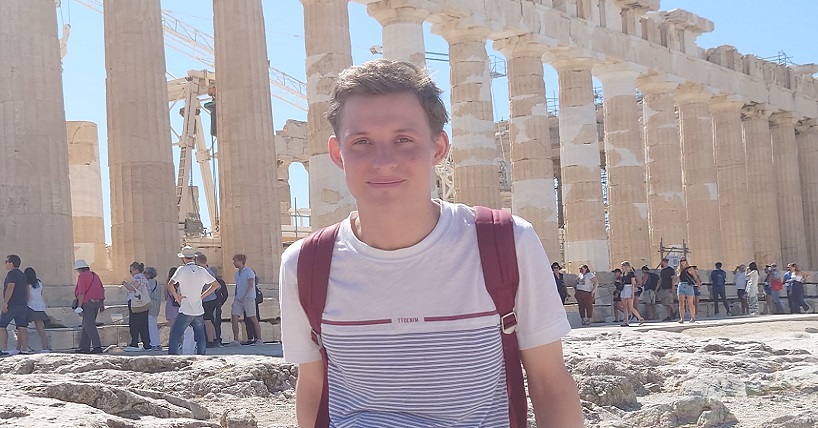 Project description
A number of Greek communities across the Hellenistic provide evidence of a fascinating interplay between identity, mythology and material culture whose influence has been critically understudied by recent scholarship. Despite acknowledgment that identity continually evolves, researchers fail to tackle how material culture contributes to this over time and the impact this dynamic had upon the sustainability of community belief in their local mythologies. Furthermore, the idea that identity and mythology symbiotically inform one and other, allowing changing mythologies to retain authenticity, has not been addressed. My thesis tackles these questions through employment of case studies across Arcadia, Crete, and the Levantine region. This research will not only address these shortcomings but reframe how we approach historical concepts of belief and identity in the Greek Hellenistic era.
Conferences and Papers
Cretan Conservatism: How do Covert Material Images on Crete Work to Convey and Instil Traditional Mythical Identities on Crete in the Hellenistic Period? Liverpool University Seminar Series. 28th October 2021.
PGF Forum 18th Annual Conference 'Adaptation'. With keynote speaker Professor Feisal Mohamed. Acted also as Chair and Moderator for a selection of panels. 19th May 2021. [Organiser]
Watching from the Front: HAAS Postgraduate Conference. Newcastle University. 9th June 2021. [Organiser]
Invited to chair a panel. HaSS PGR Showcase 2021. Newcastle University. 16th June 2021.
The Festival of Despoina: Creating Mythological Narratives through Material Culture. Newcastle Postgraduate Forum Series, Newcastle University, 27th January 2021.
Hades: A Transformative Identity. A Study of Epithets and Authenticity of Belief. 17th Annual Postgraduate Forum Conference "Bridging the Gap", Newcastle University, 15th May 2020. [Due to speak but cancelled due to COVID-19].
Ruddick, J. 2016. Amulets, Two of the Four Sons of Horus: Qebehsenuef, Duamutef; Djed pillar. In: Zinn, K. Six Feet Under? Funerary Aspects of Egyptian Culture. Exhibition Catalogue. [15-21].
Ruddick, J. 2019. 136 Upper Woodcote Road, Caversham, Reading, Berkshire, Archaeological Watching Brief Report, Foundations Archaeology [Professional Report].
Awards
The Royal Historical Research Grant 2021
Classical Association 2020 Swansea Conference Bursary.
Academic Achievement Scholarship 2017 [Bournemouth University]
Teaching
Teaching Assistant on Modules for the 2021-22 academic year:
CAH1012: West Meets East - Semester 1
HCA1008: Global Ancient Histories - Semester 1
CAH2006: Hellenistic Empires from Alexander to Cleopatra - Semester 2
CAC1015: How Should I Live? An Introduction to Ancient Moral Philosophy - Semester 2
Other Roles
PGR Representative for Classics
Editor of Classics - Pons Aelius E-Journal
Scholars Program Tutor [2020-]
I worked professionally as an archaeologist for a number of years. I supervised and took part in a variety of excavations across England. Notable sites include a Roman Villa in the town of Purton and an industrial pottery site in Oxford. During this time I wrote reports, conducted watching briefs and worked in the archives preserving historical artefacts.