Project title
'Ghostbots': a legal analysis of the sociotechnical concerns of digital reincarnation.
Supervisors
Lilian Edwards (primary supervisor), David Reader (secondary supervisor) and Edina Harbinja (external supervisor, Aston University)
Abstract
In recent years, chatbots have evolved in their architecture and use. They are no longer AI systems based on a fixed predefined set of rules but also resort to Machine Learning (ML) techniques to conduct human-like conversations. Several chatbots display anthropomorphic features. In fact, some of them may be even based on a deceased person's likeness and characteristics. These type of chatbots may be used for grief, memorialization or even leisure. This is what Mauricio's research refers to as "ghostbots".
These innovations trigger different legal concerns with regards to IP, privacy, personality rights and AI regulation. Mauricio's research attempts to place this legal analysis within the wider intersection of Ethics, Technology and Society to further understand the ways to prevent or mitigate harm caused by poor designs or negative unintended consequences of those AI systems. His research attempts to place these issues under the following overall question: what are the sociotechnical risks posed by ghostbots and how does the law may respond to them?
Funding
Northern Bridge Consortium – Doctoral Training Program
The Alan Turing Institute (Enrichment Scheme & Community Award)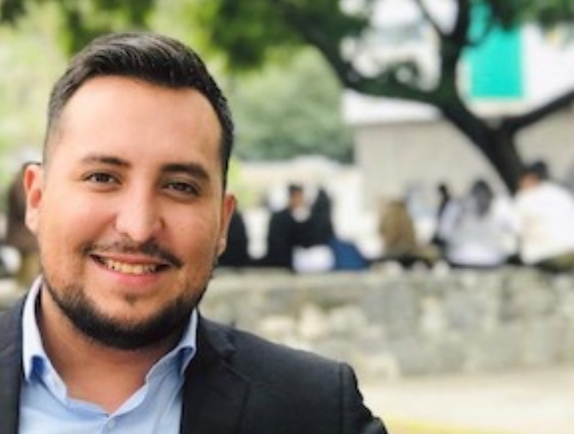 Conference papers and publications
Mauricio's commentary on his research and the notion of "ghostbots" has been published in JURIST News, a collaboration with the University of Pennsylvania:
Figueroa, Mauricio. (2022) 'Ghostbots, the Quest for Digital Immortality and the Law', JURIST, 18 January. Available at: Ghostbots, the Quest for Digital Immortality and the Law - JURIST - Commentary - Legal News & Commentary.
Mauricio presented his research in the postgraduate stream of the 14th Biennial Modern Studies in Property Law Conference, St. John's College, University of Oxford. He has also presented papers on the intersection of law, technology, and society at 11th FODERTICS Conference at University of Salamanca, Spain; and at Gikii 2022, the leading workshop of law, technology and popular culture, Reykjavik, University of Iceland, School of Law. He was also a participant at the 11th Intensive Doctoral Week, organised by Sciences Po Law School and Paris Ouest Nanterre La Défense University, in Paris, France.
Qualification
Introduction to learning and Teaching in Higher Education (ILTHE) certification (Newcastle University)
LLM (Magna Cum Laude) from Tel Aviv University (Israel)
LLB (with honours) from the National University of Mexico (UNAM, Mexico)
Law School research group membership