Welcome to Newcastle Law School!
Congratulations on securing your offer to study on the LLM programme at Newcastle Law School. We hope you enjoy your time with us.

Newcastle Law School's induction runs from Tuesday 20th September until Friday 23rd September. You will find information about our induction timetable and module selection here. In person induction for PGT will take place all week.
This map will help you find your way to our Law School. Please see map reference number 38.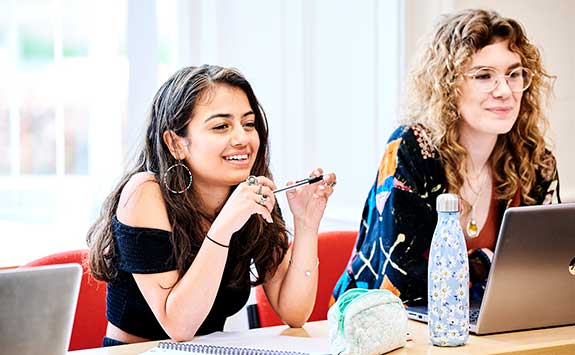 Induction timetable
*Please note: the timings are provisional and subject to change*
Tuesday 20th September - Herschel Building (HERB.1 Herschel Learning Lab)
*PLEASE NOTE THAT THE VENUE CHANGE IS DUE TO HIGH REGISTRATION NUMBERS*
10.00 - 11.30 'Welcome and Introduction: the LLM - studying on the LLM' delivered by Postgraduate DPD Dr Conall Mallory
12.00 - 13.20 Law Library Tours (Please note: we will provide specific instructions about the Library tour groupings during your induction session)
Wednesday 21st September - Dame Margaret Barbour Building (DMBB.1.21 PC)
10.00 - 13.00 PGT Foundation Session delivered by PGT DPD Dr Conall Mallory
16.00 - LLM meet and greet (optional - marquee at the Law School)
Thursday 22nd September - Dame Margaret Barbour Building (DMBB.2.09 Learning Lab)
10.00 - 13.00 PGT Foundation Session delivered by PGT Deputy DPD Dr Zoe Gounari and PGT DPD Dr Conall Mallory
Equality, Diversity and Inclusion (CANVAS online session)
Friday 23rd September Law School (Law Lecture Theatre)
*PLEASE NOTE THAT THE VENUE CHANGE IS DUE TO HIGH REGISTRATION NUMBERS*
10.00 - 11.00 LLM Module Fair session delivered by PGT DPD and PGT Deputy DPD Dr Zoe Gounari
11.00 - 11.20 'Initiations and anti-social behaviour' delivered by PGT Deputy DPD
11.20 - 11.40 'Cyber safety, trolling, etc.' delivered by Dr Ben Farrand
11.40 - 12.00 'Pastoral System Overview' delivered by Professor Richard Mullender and Penny Booth
12.00 - 13.00 LUNCH (marquee at the Law School)