International Legal Studies
Get international experience to help boost your career. You'll have memories to last a lifetime.
International Legal Studies degree stream
Apply to study at a top international law school outside Europe for a year. The exchange year will take place between stages 2 and 3 at Newcastle.
Successful applicants will normally have a year to prepare for their exchange year. They will receive information and guidance on:
accommodation
finances
module selection
health & safety
During the year abroad students receive support from the host University and Newcastle.
Our partners teach in English, so you do not need foreign language skills to take part in the ILS.
Successful completion results in your degree title on graduation:
Law (International Legal Studies) LLB Honours
Those interested in studying for this degree must apply in their first year Law (LLB Honours).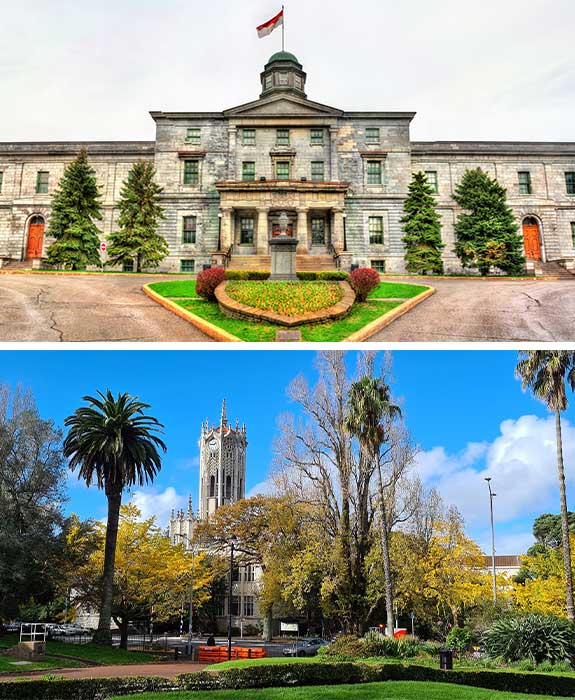 University of California Davis - United States
University of California Davis (UCD) is a public research university west of Sacramento. It has more than 35,000 students. The university's very highly regarded nationally and globally. It has been nicknamed a public Ivy due to its extremely high quality research and teaching. The university offers 200 programmes of study and is a comprehensive university. It's a world leader in veterinary sciences and agricultural studies. UCD has many faculty members and researchers on a variety of high level boards in their fields. It has produced a number of award-winning pieces of research.
Hong Kong University - China
Hong Kong University (HKU) is the oldest university in Hong Kong, founded in 1911. It has nearly 28,000 students. It continually ranks among the best universities in the world. It's core belief is in celebrating excellence and world leading research. HKU offers a wide range of studies across 10 faculties. It is well respected in all of them. The medicine school is an area of specialisation after discovering the cause of SARS. Regardless of the particular course, HKU is dedicated to producing the best candidates.
McGill University Montreal - Canada
McGill University was founded in 1821. It has become one of the best known universities in Canada and a global research leader. The university has more than 40,000 students and 300 courses of study. The university has a great history of research. It includes Ernest Rutherford's Nobel prize winning research in radioactivity. There's a fantastic tradition of achievement at McGill University. They're dedicated to maintaining that high level the world has come to expect.
National University of Singapore - Singapore
The National University of Singapore is the oldest university in Singapore. It was founded in 1905. The university has nearly 40,000 students enrolled. It is one of the highest rated universities in the world. NUS believes in excellence that extends beyond the lectures. It encourages students to be critical thinkers and problem solvers. They want them to become high-flying members of society later in life. Research at the university is of the highest calibre. They have thousands of projects under way and hundreds of patent applications.
The University of Auckland - New Zealand
The University of Auckland is the oldest and most prestigious in New Zealand. The university has more than 30,000 students and over 2,100 academic staff members. The University of Auckland offers around 150 different programmes of study. It's considered to be well-rounded with the social sciences and arts being well known. Graduates from the university have found success in a wide range of fields. The university claims two prime ministers and the chairman of HSBC among alumni.