Top Awards for School's Peer Mentors
1 March 2021
Two Mathematics, Statistics and Physics Peer Mentors – Morgan Linfield (Stage 2 Physics) and Wyome Frankle (Stage 3 Mathematics and Statistics) – have won University awards for their excellent efforts as Peer Mentors. At an awards ceremony held on 3rd February 2021 the University's Pro-Vice-Chancellor of Education, Professor Suzanne Cholerton, presented Morgan with the prestigious award of Peer Mentor of the Year for the SAgE Faculty, and Wyome and her team of mentees with their award for second place in the Peer Mentor Induction Week Challenge, aimed at raising awareness of the UN's Sustainable Development Goals.
When asked why they nominated Morgan for the award, one of his mentees said
"Morgan has been in touch with us throughout the first term and has arranged Zoom calls, which were helpful. His advice has helped me to settle into University life and has allowed me to get used to higher education more swiftly."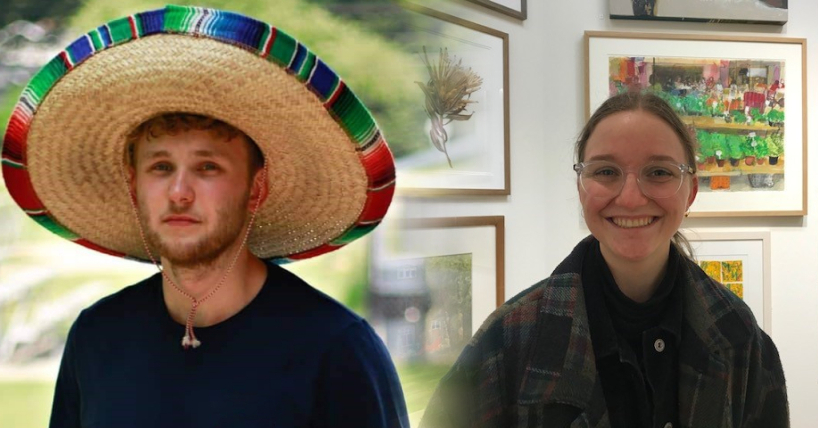 Student Guide to Gender Equality
As part of their submission for the Induction Week Challenge, Wyome and her team produced 'A Newcastle University Student's Guide to Gender Equality', in which they proposed adding a new feature to the Newcastle University app enabling students and colleagues to select their own pronouns for smartcard IDs and Newcastle University web and email profiles.
Dr. Lee Fawcett, the School's Peer Mentor Co-ordinator, said:
"I am extremely proud of Morgan and Wyome, and indeed all of our Peer Mentors. This year more than ever, the Peer Mentoring scheme has been invaluable to our School, providing new students with one-to-one support from a fellow student. Our Peer Mentors trained hard last summer, under very difficult circumstances. They all did a brilliant job at reaching out to our new students last August and have provided continual support throughout the academic year so far".