Ashleigh, Graduate Insight Manager at O2
About Ashleigh
Course: BSc Mathematics
Graduated: 2017
Current role: Graduate Insight Manager at O2
Why did you choose to study your course at Newcastle University?
Close to home, best course and facilities, the friendliest city in the world. Great gym facilities and very close to the town centre. Plus the nightlife is amazing!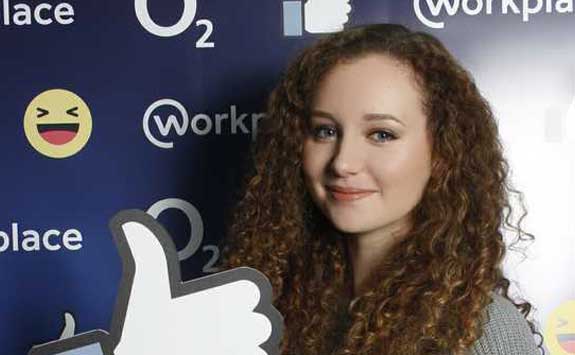 What did you like the most about your course?
I loved the lecturers - they were all very friendly and were okay with me asking a lot of questions in office hours. There was a good mix of practical assignments and lectures.
How would you describe the city of Newcastle upon Tyne?
The most beautiful city in the world, I miss it so much. The quayside and Jesmond are iconically beautiful. The city centre itself is so practical, you never run out of things to do from bowling at Lane7 to the cinema to the countless restaurants!
What do you think about the clubs and societies that you could join? If you were a member of one, what sort of activities did it involve?
NUTS was fantastic, the shows we put on were such high quality but I wouldn't recommend for those with a lecture heavy course, it's too big a commitment.
Mathsoc was a lot of fun - didn't do any maths but lots of pub quizzes and nights out!
I also wrote for the Courier occasionally, which I would definitely recommend doing if you like writing. The commitment is quite small but can become bigger if you're interested.
Where do you work now and what does your role involve?
I work for O2 looking at Future Trends in data and customer closeness. We use agencies to produce qualitative and quantitative research as well as producing insight from data and observations into what we should progress into to become Customer Led.
How do you feel your course or other activities you were involved in at Newcastle contributed to you achieving your career goals?
I don't feel like anything other than my course really prepared me for what I do. It definitely helped me learn to present and talk, as well as work in groups, which is crucial. It also helped me deal with a heavy workload and intense days with high reward, just like I do at work now.
What support did you have from the Careers Service during your time at Newcastle?
They helped me write my CV, did a practice e-tray for me for the Civil Service, but also helped me get my part-time job whilst I was at Uni through the Careers Fayre.