Sophie, Operational Research Analyst at Department for Work and Pensions
About Sophie
Course: BSc Mathematics
Graduated: 2017
Current role: Operational Research Analyst at Department for Work and Pensions
Why did you choose to study your course at Newcastle University?
I knew a few people who were already at Newcastle University who spoke highly of it. I had been to the city a couple of times and knew that I liked it. When I looked around, I liked the feel of it and was impressed with what I heard about the course.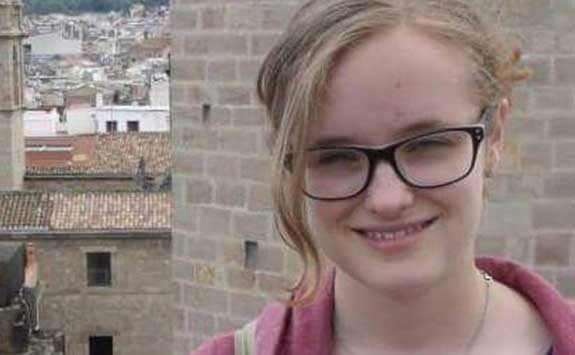 What did you like the most about your course? Did you do a placement in industry or project with industry? If so, how has this experience helped you in your career?
I found most of my modules to be really interesting, lecturers were happy to help on assignments and I liked the structure of the course. I did a summer placement with the civil service which I organised. This helped me establish that I wanted to work in the civil service and gave me good experience to talk about at interview.
How would you describe the city of Newcastle upon Tyne?
I love Newcastle, it's the perfect size of having everything you need and lots going on whilst still being small enough to get to know it quickly and not being overwhelming. I've always found people to be friendly.
Where did you live? Was it easy to find somewhere?
I lived in Windsor Terrace in my first year before finding a flat in Heaton, which I was in for my second and third year. It was really easy to find a flat, I went through Newcastle University Student Homes. It was nice to have the extra support, although we didn't need it as our landlords were excellent. Heaton is a great area, I still live there, it is affordable and has lots of nice cafes and parks.
Where do you work now and what does your role involve?
I work for the civil service, in the Department for Work and Pensions in Newcastle. I work as an operational research analyst. My role is quite mixed and includes impacting results from statistical publications, working with policy colleagues and producing new analysis to support policies.
How do you feel your course or other activities you were involved in at Newcastle contributed to you achieving your career goals?
Taking part in my Student Staff committee for my school was one of the best things I did. I learnt lots of skills and it led to my role as School rep, which I used as an example at the interview for my current job.
What support did you have from the Careers Service during your time at Newcastle?
I used the CV checking service several times, which was really useful. I also had a practice interview for my placement.