Project title
Prehistoric copper technology in Italy: towards a new model
Supervisors
Newcastle University
Durham University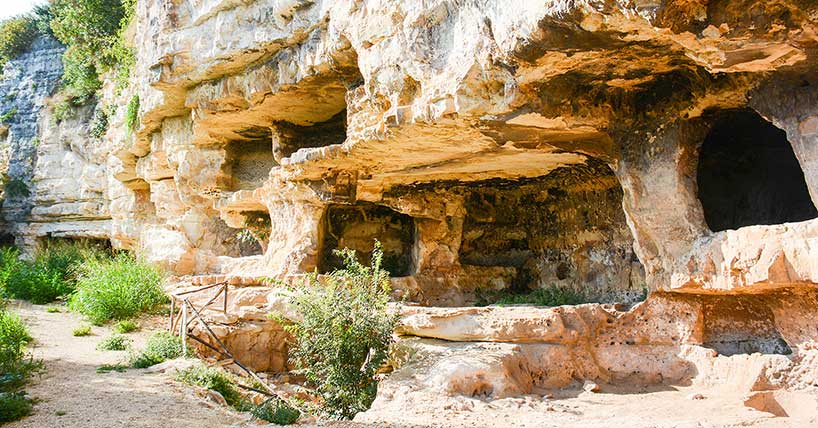 Project description
My research will foster a new understanding of the development of prehistoric copper and bronze technology. It will move away from discredited evolutionary thinking.
It will examine selected smelting and metalworking residues from several north-central Italian sites, excluding the Alps. The sites date between Late Neolithic and Late Bronze (c.4500-1200 BC). I am using a multidisciplinary approach. I will combine:
materials science (portable XRF, metallographies and SEM-EDX on sample)
experimental archaeology
a reappraisal of the social theory of technological change
I am focusing on the type of reduced mineral and smelting technology and processes. I will reproduce these in experiments. This innovative research approach will lead to an understanding of the varying material and social conditions in which early smiths operated. I will explore the technological choices they favoured, and how these changed in space and time. I will consider the complex dynamics of technology transfer in a prehistoric context.
Funding awards
AHRC Northern Bridge DTP Studentship Award (2019-2023)
Conference papers
Armigliato A., Experimental casting pit for bronze items, in The metalworkers and his tools: symbolism, functions and technology in the Bronze and Iron Ages, Conference, Belfast, 24-25 June 2016, Poster.
Armigliato A., 2017, Per una ricostruzione delle attività metallurgiche: analisi dei processi formativi di una fossa di fusione sperimentale, in Ipotesi di Preistoria, Vol. 9, pp. 65-76.
Cattani M., Al-Lawati H., Al-Bakri S., Tosi M., Cocca E., Armigliato A., Mantellini S., Vinci G., 2017, The excavation at the Bronze Age tower of Al-Khutm (Bat- Sultanate of Oman): a preliminary evaluation of the monument, in Seminar for Arabian Studies, Conference, British Museum, Londra, 29-31 July 2016, Poster.
Armigliato A., Comparing contexts: looking for similarities in archaeological and experimental casting activities, 18th UISPP (International Union of Prehistoric and Protohistoric Sciences) congress, 04-09 June 2018,Poster.
Armigliato A., Identifying casting activities: a comparison of archaeological and experimental sedimentary record, 24th EAA (European Association of Archaeologists) meeting, 05-08 September 2018, Poster.
Cocca E., Vinci G., Cattani M., Armigliato A., Di Michele A., Bianchi M. & Gennuso I., 2019, Al-Khutm Project 2017/2018: a Bronze Age monumental tower (Bat, Oman) in Proceedings of the Seminar for Arabian Studies 49 (2019), pp. 85-96.
Fieldwork experience
While studying for my BA and MA degrees, I took part in several research fieldwork projects and surveys. These took place both in Italy and abroad. For example, I travelled to Georgia and Turkmenistan. In the Sultanate of Oman, I excavated a tower at the UNESCO World Heritage site of Bat.
These projects gave me the opportunity to deepen my academic and scientific training. They provided excellent international networking opportunities. While working in the field, I acquired IT skills and experience in cutting-edge documentation tools such as 3D modelling and photogrammetry software.
After my graduation, I worked as an independent researcher in collaboration with the University of Bologna.
Other roles
Qualifications
2011 – 2014 - University of Bologna
Two-year MA Master's Degree (Laurea Magistrale) in Archaeology and Cultures of the Ancient World.            
Thesis dissertation in Prehistory and Protohistory of Italy: "Typological analysis and experimental trials on Bronze Age sickles"
Mark: 110/110 cum laude.
2007 – 2010- University of Bologna
BA in Cultural Anthropology - Ethno-anthropological Sciences.