About
Being at University is so much more than your course; it's also about being part of something, making friends, playing sports, volunteering and learning from new experiences. These extra-curricular activities and the skills you develop through them help make you more employable.
The ncl+ Award is a way for you to demonstrate these skills to employers. If you're an undergraduate student, you can also gain recognition and credit on your Higher Education Achievement Report (HEAR) for the time and effort you put in to extra-curricular activities. Whether it's clubs and societies, volunteering, part time work or an international experience – if you are doing something outside of your course, the ncl+ Award is perfect for you!
Why should I do the ncl+ Award?
Employers are increasingly looking for candidates who stand out from the crowd. They value skills such as:
personal enterprise
communication
teamwork
self-awareness and reflection
planning and organising
You may already be developing these as part of your extra-curricular activities. Through the ncl+ Award, you can reflect on your skills and articulate these when making applications.
The ncl+ Award team will provide support throughout the year to help you make the most of your achievements and skills beyond university.
At the Newcastle campus, being part of the ncl+ Award also gives you access to exclusive opportunities: attend bespoke workshops, meet employers and take part in additional awards such as our ncl+ Advanced Awards.
Once you have successfully completed the Award, you'll be sent your ncl+ Award e-certificate and receive an electronic 'badge' to display on your LinkedIn Profile.
Find out more about what's involved in the ncl+ Award.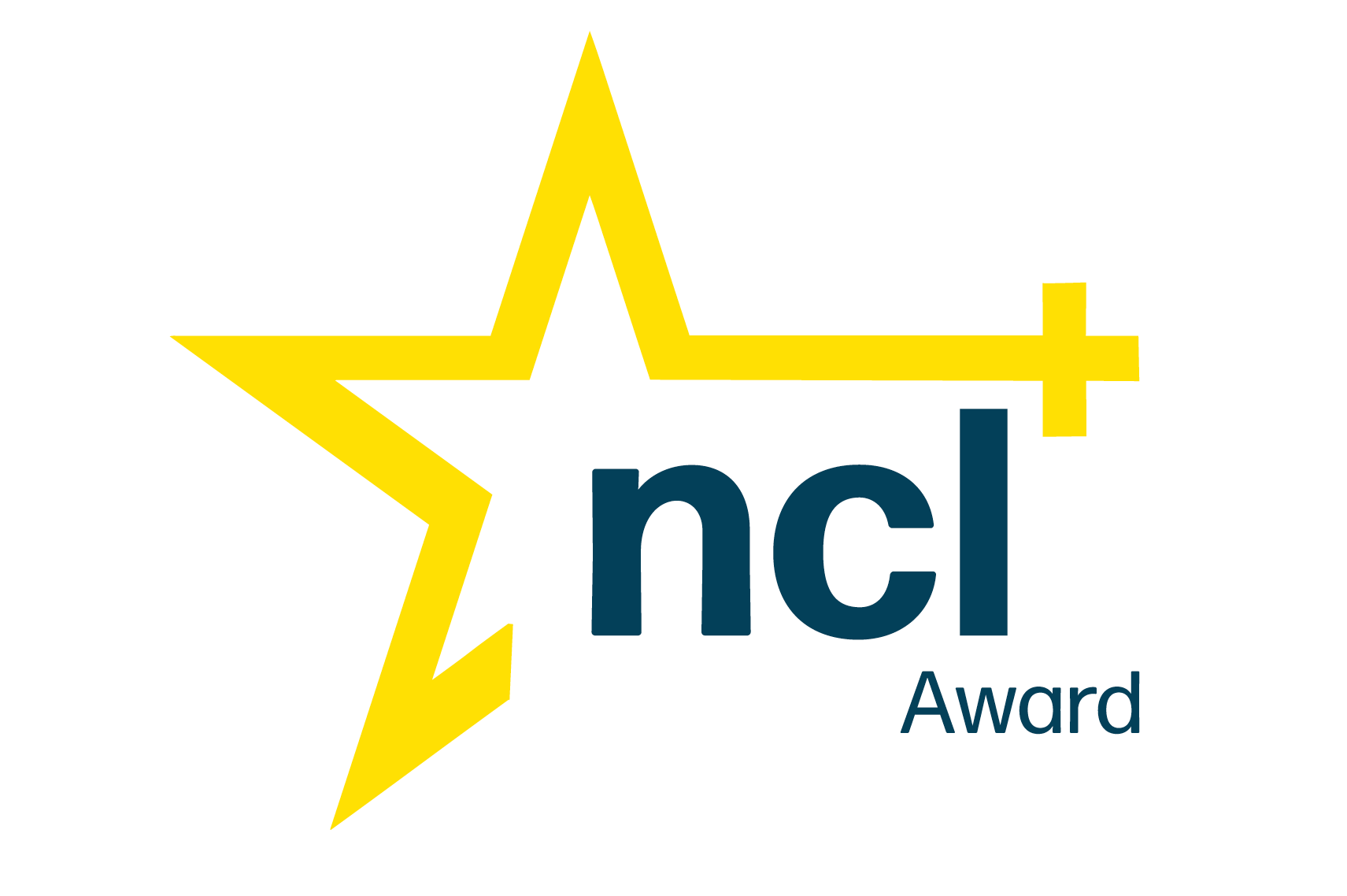 What's involved?
The ncl+ Award is all about undertaking activities and reflecting on them.
To achieve the ncl+ Award, you will need to:
complete 40 hours of extra-curricular activity
complete four short online learning units via Canvas
submit an activity log, via Canvas, showing how you spent your 40 hours of extra-curricular activity
complete answers to three 300 word competency-based questions, demonstrating what you have gained from your experiences.
Activities
Your 40 hours of activity must be completed between the start of the academic year in September and the end of March. Activities completed before or after these dates will not count towards the Award. This means that some activities, such as summer placements and exchange programmes, cannot count, however any activities that you take part in during Fresher's week will count.
Activities can include almost everything you do outside of your degree, including:
part-time jobs
volunteering
club and society roles
student representation
entrepreneurial activities
team sports
Other activities, eg attending society events and socials, Give it a Go, individual sport, fitness or other social activities should only be included if you have taken an active role and developed your graduate skills. If you're not sure whether your activities qualify for the ncl+ Award, contact us.
Although you can complete the Award with just one type of activity, try to take part in more to develop a range of skills in different settings. Taking part in different activities will help you reflect on skills gained from a range of experiences and will help you to complete the competency-based questions used to assess the Award. Employers also prefer it when candidates demonstrate their skills by reflecting on a range of different activities.
If you're undertaking the Career Development Module, any hours you do above the required 40 for the module can be used towards the ncl+ Award.
Finding activities
If you need advice on finding suitable extra-curricular activities, the Careers Service can help. Have a look through our website, eg Internships, placements and shadowing and Volunteering, or contact us to speak to an information adviser.
The Students' Union website also lists lots of opportunities you could get involved with.
Submission and assessment
Once you've completed your 40 hours of activity and completed the learning units on Canvas, you must submit your activity log and three competency-based questions via Canvas.
This year, we're giving you the option to choose how you would like to complete the learning units – either in-person or virtually. You can sign up to our in-person workshops via the NUSU website, links can be found within Canvas. If you attend an in-person workshop we will still ask you to complete the short quizzes on Canvas.
The submission deadline for 2022/23 is 30 March 2023.
The ncl+ Award team will let you know whether you have achieved the ncl+ Award. If you've passed, you'll be sent an ncl+ Award e-certificate. You will also receive an electronic 'badge' to display on your LinkedIn profile - see instructions for adding this. Undergraduate students will have the Award recorded on your HEAR report. 
If you haven't passed the Award, you will receive feedback and will be encouraged to visit the Careers Service for additional support. You may be allowed to re-submit your answers once, if they fail to meet this standard and we will provide details of this at the time.
Although you don't gain academic credit for participation in the ncl+ Award, your activities are assessed, and you must complete the required learning units and reach the required standard in your competency answers to achieve the Award. Please see the ncl+ Award Canvas course for further details.
If you fail to complete a learning unit or submit work for assessment by the deadline due to a personal extenuating circumstance, you must make an appeal to the ncl+ Award team.
How to register
Registrations are now closed for the 2022/23 Award. Registrations for the 2023/24 Award will open in semester 1 of the next academic year.
You will need to provide your personal details and also tell us what activities you are planning to carry out to gain the Award.
Once you have completed the registration form, you will be sent an email invitation to join the ncl+ Award Canvas course where you can start undertaking online learning units for the Award.
If you would like to sign up for the Award, but don't yet know which activities you'll be doing, fill in the personal details part of the registration and click 'save and submit'. You can then go on to NU Reflect and update/edit your profile with the activities you've chosen later in the year.
Problems accessing NU Reflect or Canvas?
You will need to manually register for the Canvas ncl+ Award page. Please use this link ncl+ Award 2022-23 (instructure.com) and follow the instructions here.
If you have problems accessing NU Reflect or Canvas, please contact the IT Helpdesk at it.servicedesk@ncl.ac.uk
Eligibility
All currently enrolled Newcastle University students are eligible to register for the ncl+ Award, within the registration deadline.
ncl+ Advanced Awards
If you have already completed or are completing the ncl+ Award this year in Newcastle, our Advanced Awards will help you push yourself further, gain valuable skills and knowledge and build key contacts which could help your future career.
To view all our advanced awards and sign up please visit the Newcastle University Student's Union website.

Applications opened on 19 September 2022 and will close at 10.00am on 16 December 2022.
Contact us
We're always happy to answer your questions. Get in touch using the contacts listed below.
All general enquiries regarding the Award should be sent to award@ncl.ac.uk. You can expect a response within a maximum of 5 working days. Alternatively, you can call into the Careers Service and speak to an Information Adviser.
You can also contact the following staff regarding the ncl+ Award: