Newgate Court
Newgate Court is located a short walk from the University campus, in the heart of the city centre. This accommodation offers modern, self-catered en-suite rooms, priced at £173 per week.
Accommodation for
Room type
Catering
Contract length
Price range (Per week)
£173.00 to £173.00
Overview
Newgate Court is one of our managed partnership residences, owned by Unite Students.
Located just a 12-minute walk from the Students' Union, Newgate Court is conveniently placed in the heart of the city centre. This stylish accommodation provides modern bedrooms in a great location near shops, restaurants, bars and supermarkets. Each flat includes 6 to 10 en-suite rooms with fantastic social spaces.
Location
Newgate Court is situated in the heart of the city centre, close to all shops, cafes, bars and attractions. Newcastle University's Business School, Frederick Douglass Centre, and Urban Sciences Building are only a short walk away and it takes about 12 minutes to reach the Students' Union.
Address
Newgate Court
Grainger Street
Newcastle upon Tyne
NE1 5AT
Telephone: 0117 302 7361
Email: Newgatecourt@unitestudents.com
Reception opening times
Monday to Sunday: 07.00 - 22.00
Safety staff on site
Monday to Sunday: 22.00 - 07.00
‌Key points and facilities
Newgate Court offers 200 en-suite rooms in flats shared between 6-10 undergraduate students.
This stylish accommodation offers en-suite rooms with small double beds in flats of 6-10 bedrooms. Each flat has a lounge/kitchen where you can relax at the end of a hard day. You'll also benefit from a courtyard and a large communal social space equipped with pool table, table tennis, cinema room and a quiet study area.
En suite
En-suite rooms are available in flats of 6 -10 undergraduate students, who share lounge and kitchen facilities. Each bedroom combines a sleep/study space, including a four-foot bed (small double in size), desk and a chair, shelving above the bed, six drawers, under-bed storage, a wardrobe, an individual WiFi box, and coat hooks. For September 2023/24 applicants, there will be 200 rooms of this type available.
Facilities include
CCTV/entry phone
large common room and study area
onsite gym
onsite laundrette
WiFi in all flats
Catering packages
Campus Food Fob
Our Campus Food Fob is perfect for students living in self-catered accommodation who want to take the pressure off needing to cook. You'll receive a University Catering Food Fob that's pre-loaded with your chosen amount of credit to spend on food and drink in any of our cafés.
Plus, you'll receive an extra 15% free credit each time you top up (e.g. top up with £100 and you'll receive £115) to spend in catering units.
Campus Food Fobs will be available to purchase from our website from August 2023.
Accommodation fees
Newgate Court is one of our Managed Partnership residences, owned by Unite Students. The terms of contract differ to that of the university, and you will require a guarantor and an upfront payment of £250.
The contract is a fixed term period of 40 weeks covering the academic year. Rents are charged per week, so if your contract differs to the fixed term period (i.e. earlier arrival), you will incur additional accommodation charges. All utility bills are included; WiFi is free, and they also provide Personal Possessions Insurance via Endsleigh Insurance.
En suite
Weekly Rent: £173.00
Annual Rent: £6,920.00
Contract Length: 40 weeks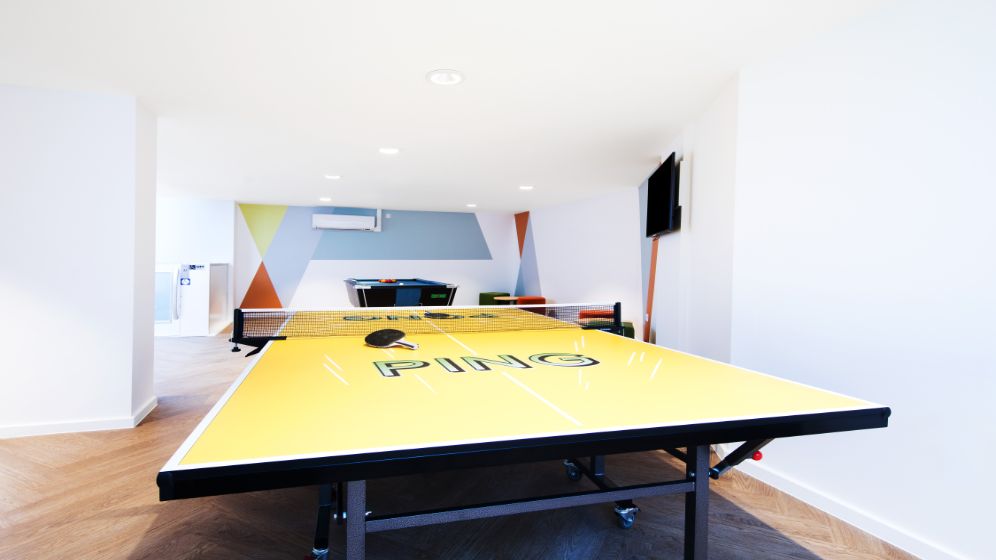 Newgate Court social space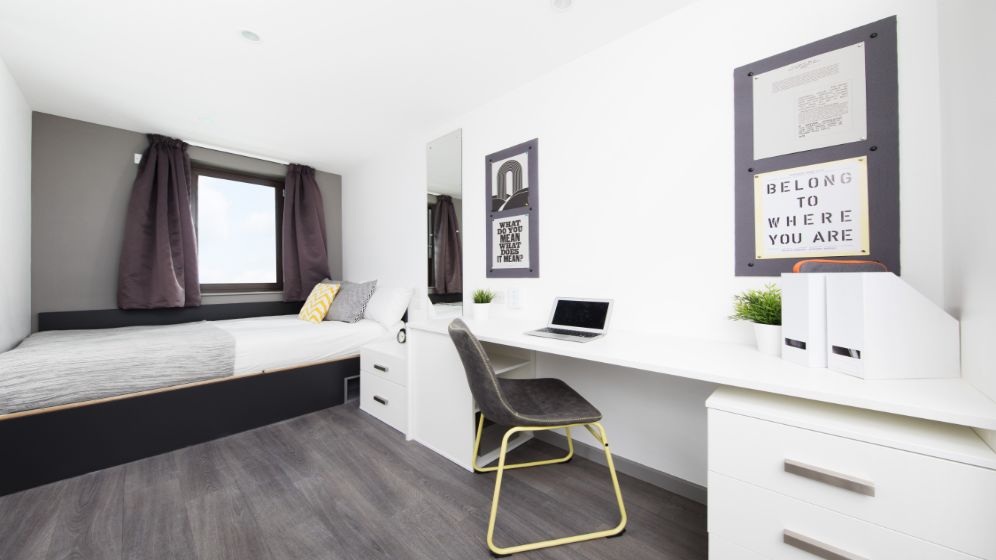 Newgate Court bedroom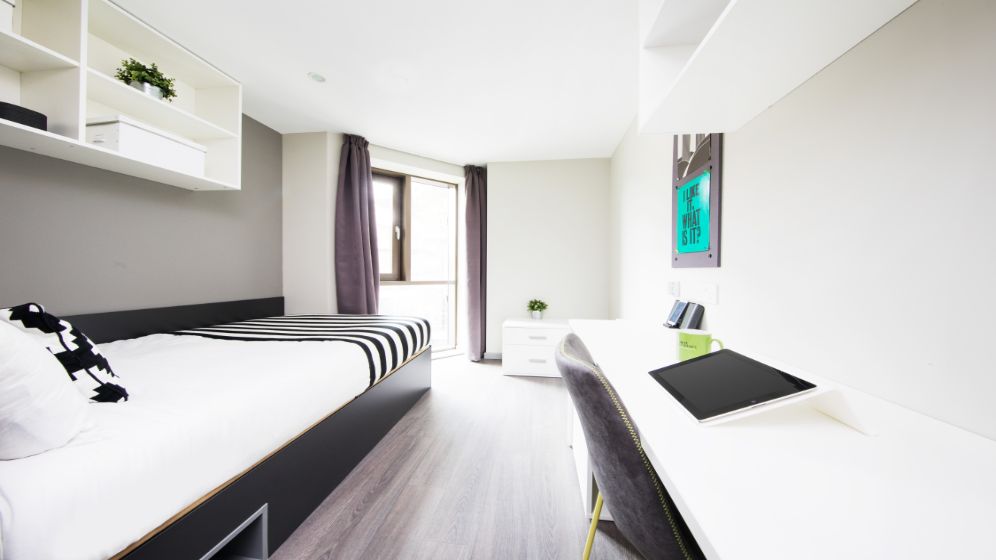 Newgate Court bedroom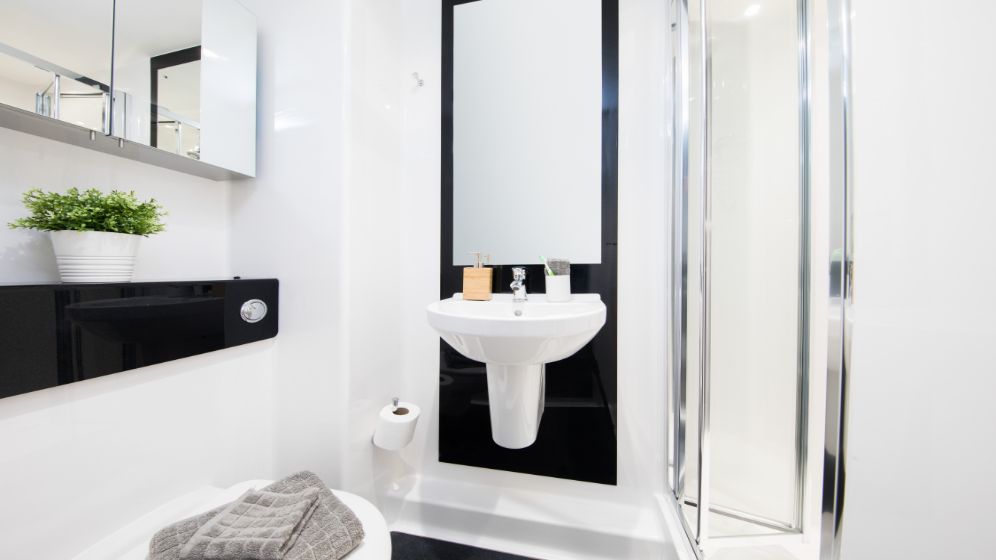 Newgate Court en suite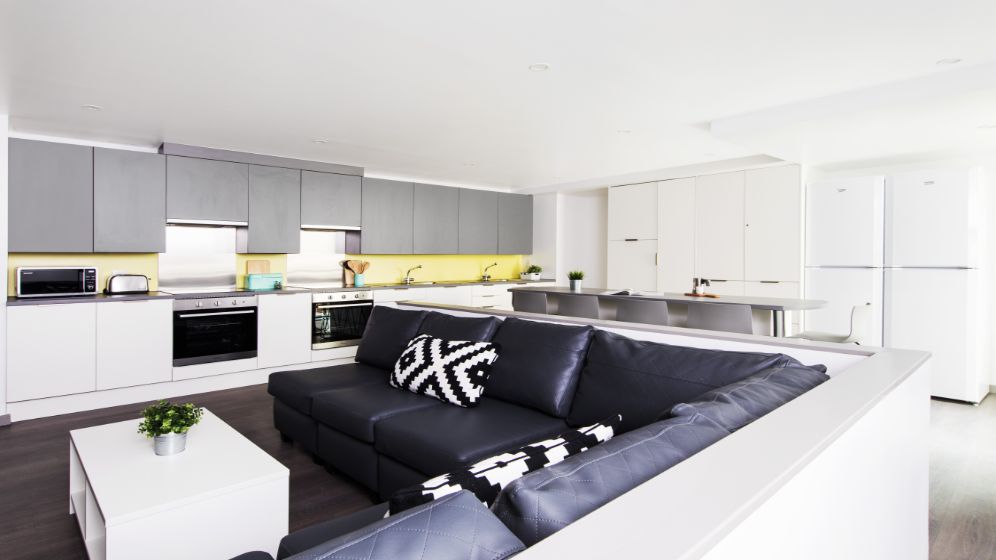 Newgate Court kitchen lounge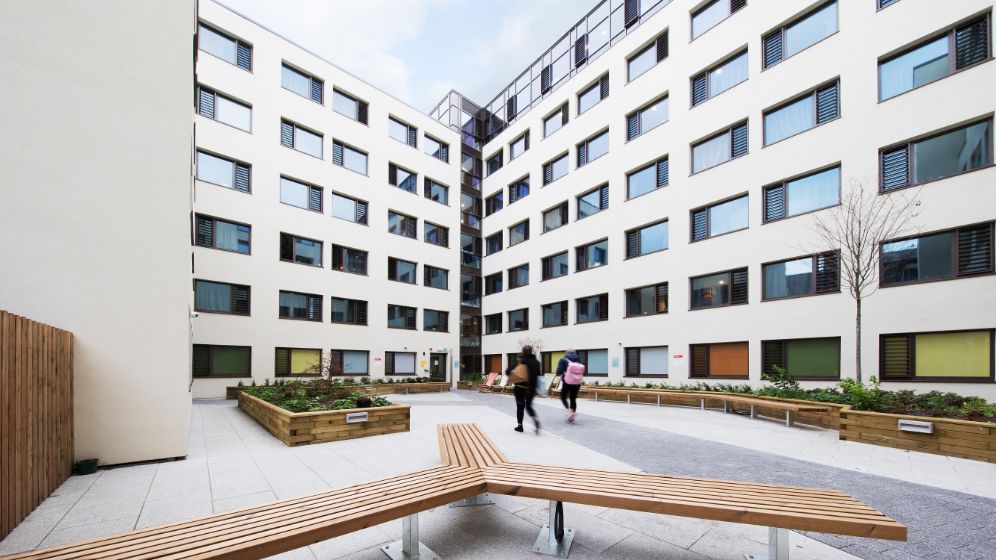 Newgate Court external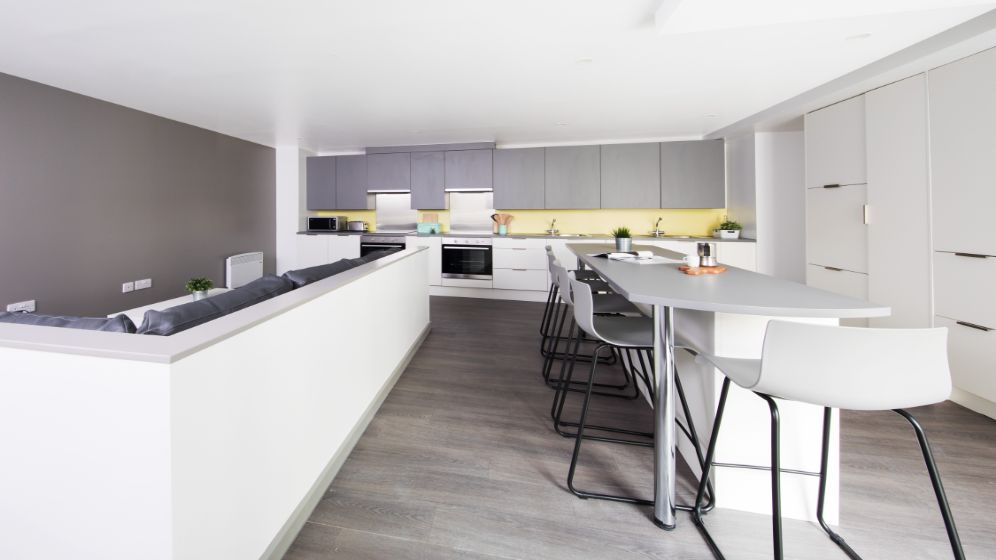 Newgate Court kitchen lounge