Donate today
to fund life-changing cancer research that gives hope to people living with cancer
We still have important work to do
1 in 2 people in the UK will receive a cancer diagnosis in their lifetime. Cancer still accounts for a quarter of all deaths in the UK, and peoples' lives continue to be cut short.
By donating to cancer research at Newcastle University, you can give new treatment options and renewed hope to people living with cancer. Will you help us?
Jan's story
Jan lived life to the full. She had an impressive career in the police force, and loved walking, all kinds of music, going to the theatre and exploring the world with her wife Jan Taylor.    
In February 2019, Jan became ill and was diagnosed with a rare, aggressive uterine cancer. She was treated by Dr Yvette Drew, a Consultant Oncologist at Newcastle, but following two types of chemotherapy and an immunotherapy trial drug, Jan sadly passed away in October 2020.  
 Now, in her memory, Jan Taylor continues to fundraise for leading research into uterine cancer taking place right here at Newcastle.  
 "It was Jan's wish to help to ensure that one day no one would suffer as she had." 
"A direct donation to cancer research at Newcastle University helps to maximise the impact of your support. Because many of our immediate overheads are covered by the University, 100% of the value of your gift will go towards cancer research at Newcastle."
Professor Steve Clifford FMedSci, Director of the Newcastle University Centre for Cancer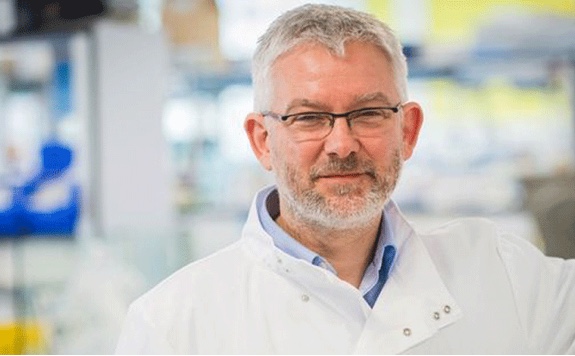 Our pledge to you
It may be us undertaking research at the laboratory benches and in the clinic, but we know that we wouldn't be there without you. 100% of your donation will go directly towards cancer research at Newcastle and we will keep you informed about the progress of scholarship students or research funded thanks to your support.