Donate
Your donation today will fund life-saving cancer research from the leaders of tomorrow.
A new generation of cancer discoveries calls for a new generation of cancer research leaders.
Cancer survival rates have doubled over the past 40 years, but cancer still accounts for more than a quarter of all deaths in the UK. So while we've made tremendous progress in accelerating outcomes for cancer patients across the world, we need to keep the momentum up.
At the heart of the Newcastle University Centre for Cancer is a commitment to ensuring that we can save lives for decades to come by training the next generation of leaders in cancer research to build a better tomorrow.
Your donation today will fund those leaders, and enable research into the causes, cures and treatments for some of the world's most challenging cancers.
We want to continue to discover, develop, and deliver critical research findings. We want to transfer improvements in clinical care – but we can't do this without a new wave of leaders to carry on our work, and we can't do this without your support. The heart of our mission is to train the next generation of cancer experts.
Be a part of the next life-changing discovery and its delivery to patients, and help to train future world-class researchers today. Your gift could be the gift which unlocks the door to new cancer treatments which cure thousands of patients.
Here are just a few examples of how your donations can help:
| | |
| --- | --- |
| £150,000 | Fund a four year PhD studentship in full |
| £50,000 | Recruit a researcher or fellow for 1 year |
| £8,000 | Support a Masters student with a research scholarship that drives them towards a PhD |
| £1,600 | Fund a two month summer internship (e.g. for an undergraduate student) |
| £500 | Sequence one genome |
| £50 | Used towards highest priority needs |
Future Fund
The Newcastle University Cancer Fund follows in the steps of the Future Fund, which raised essential support for pioneering research into childhood cancers through the Wolfson Childhood Cancer Research Centre.
With the support of people like you, the Wolfson Childhood Cancer Research Centre at Newcastle University Centre for Cancer, together with the Great North Children's Hospital, is one of the largest childhood cancer research facilities in Europe, with an internationally-leading track record in the fields of translational research, biomarkers and diagnostics, drug development, early-phase and late-phase clinical trials.
With your support, we continue to deliver our innovative research into childhood cancers, and we are now excited to introduce the Newcastle University Cancer Fund as the next phase in our continued efforts in the fight against childhood cancer. The new fundabsorbs the Future Fund and will facilitate crucial research in all areas of childhood cancer by providing funding for studentships and associated research projects.
If you are interested in donating specifically to the Future Fund, please contact us at advancement@ncl.ac.uk or call +44 (0)191 208 7250/87718.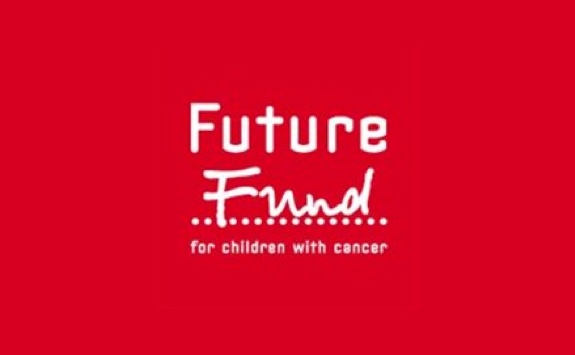 Our pledge to you
It may be us at the research benches, but we know that we wouldn't be there without you. 100% of your gift will go directly towards cancer research. We will keep you informed about the impact of your gift. We will provide annual updates on the progress of scholarship students and/or research funded by your donation, and you can also join one of our receptions on campus and hear first-hand the difference your support is making.