Early Phase Trials
Innovating new, better, and kinder cancer treatments.
Adult cancer
The Early Clinical trials theme encompasses the late preclinical development, protocol design and clinical trials delivery of novel anticancer agents.
We have a track record in first-in-human, first-in-class trials. We work with small molecules through to cellular therapies.
Our mission is to be:
the destination of choice for delivery of complex early phase trials
incorporating pharmacokinetic and pharmacodynamic endpoints
in both adults and children
We also lead on the genomic profiling of patients' tumours. We undertake translational research for biomarker development. Our aim is to match the "right drug to the right patient" wherever possible.
Our key work areas are:
biomarker validation for clinical trials
protocol development
vlinical trials delivery
Our goal is to make available and investigate new treatments. We work for:
children where either current treatments do not work or are lacking
when current effective treatments have unacceptable. side-effects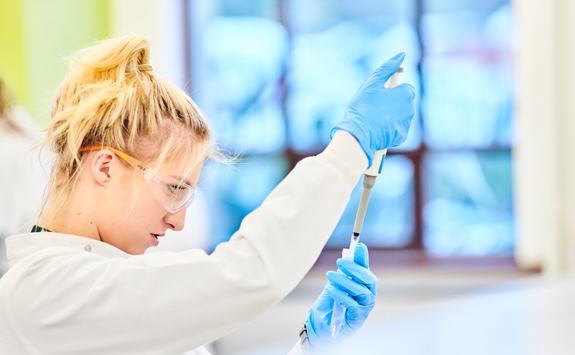 Children's cancer
We build from the internationally-renowned fundamental research in Newcastle. We also work through partnership with other academic centres, drug and treatment developers.
Since childrens' tumours are individually rare, national and international collaboration is crucial. We have lead roles in national and international collaborations including:
the European Innovative Therapies for Children's Cancer network

comprises active new therapy research sites for new treatments in Europe
we have several leadership roles

the international Accelerate platform

wombines academia, patients, pharma and regulators with whom we have developed strategy forums

the paediatric ECMC network

we are the lead site for the north of Britain

we established the north of Britain Include network

covers Northern England, Scotland and Northern Ireland
Although we work internationally, we are proud to make new treatments available for the north of England that would otherwise not be available or would require travel out of region.
Where we work
We undertake adult early phase trials in the Sir Bobby Robson Cancer Trials Research centre. This is an early clinical trials unit embedded in the regional cancer centre at the Freeman Hospital.
Our paediatric studies are delivered in a dedicated facility within the Great North Children's Hospital.
The Joint Research Office between Newcastle Hospitals NHS Trust and our University facilitates trial set up and translational research, with research governance and trial sponsorship where required being provided by the NHS Trust.
There is close collaboration between paediatric and adult teams. This means we are able to open trials across the full age range. This is a unique collaboration in the UK.
Successful delivery of studies
We have built a team and developed a large portfolio of new trial treatments. These include home grown, national and international studies.
We are attracting more trial treatments because we have successfully delivered on previous studies.
We offer these treatments to patients who would otherwise not have options or would have to travel out of region or country to seek them.
These new treatments give clear benefits for years to the patients receiving them. They also show us treatments we can use for children with less difficult disease to decrease side-effects.