Sarcoma Research Group
Collaborating effectively to deliver advances in sarcoma surgery and therapeutics.
Our research
Sarcoma cancers are rare and diverse affecting a wide age range of people. Surgery is the mainstay of treatment. Alongside adjuvant radiotherapy and chemotherapy depending on the sarcoma type.
The Newcastle Sarcoma Research Group conducts translational research and worldwide collaboration. The group were the first in the world to perform fluorescence guided surgery for sarcoma resection and are developing a preclinical pipeline to optimise the technology for this.
Clinical care is delivered in Newcastle by the North of England Bone and Soft Tissue Tumour Service which receives referrals from a wide region including Cumbria, Greater Manchester, Leeds, and the Borders in Scotland.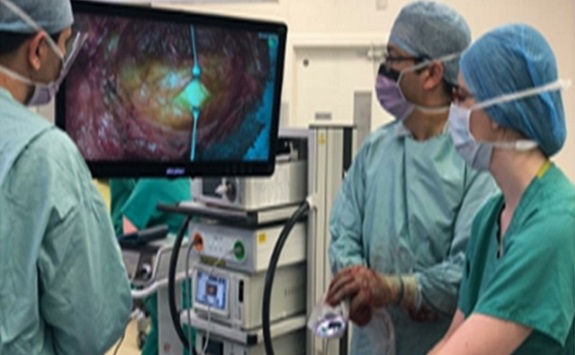 Group members
Translational and Clinical Research Institute, Paul O'Gorman Building
Kenneth Rankin, Daniel Frankel, Corey Chan, Marcus Brookes.
Positron Emission Tomography Centre
Centre for Synthetic Biology and Bioeconomy
School of Natural and Environmental Sciences
James Knight, Toni Pringle, Katie Gristwood.
Population Health Sciences Institute
Biosciences Institute