6th Form Work Experience Programme.
Technicians rule when it comes to school.
This programme aims to be fun and interesting, giving the student an insight of what it is really like to work in a Research Laboratory. It will showcase the different job roles working in research, hopefully opening up opportunities to students that they didn't know existed.
The programme is aimed at students with a passion for science, it is broad ranging with access to multiple different research themes. There will be a mixture of shadowing and hands on sessions, where the student can learn vital laboratory skills to set them up for a career in science.
At the end of the programme there may be an opportunity to visit the teaching laboratories and lecture theatres to see what University life is like and to ask questions about the different courses offered here at Newcastle University.
You will receive a work booklet with background information of all techniques covered along with a certificate of achievement upon completion of the programme.
Feedback from students.
"All the staff really involved us and let me do a lot of the practicals individually." – Charlotte
"I found talking to the technicians about their experiences useful" – David
"I enjoyed the practical sessions they were very engaging and lots of fun" – Emily
"Thank you for a really enjoyable and interesting week, you have definitely made me want to consider a career in research, hopefully you will see me here in a few years." – Devon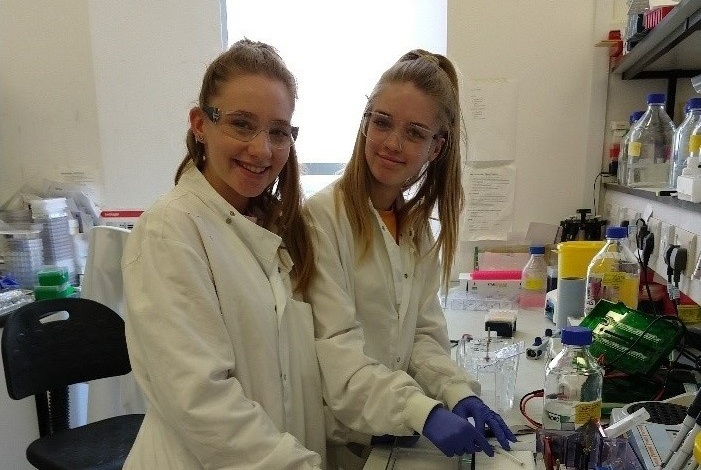 To Apply.
To apply for this programme you must be 16+ and studying science at A-level or BTEC. You must complete the application form below to register your interest. All applications will be reviewed and successful applicants will be notified after the review process, as stated below.
6th Form Work Experience Application Form
| | | |
| --- | --- | --- |
| Placement period | Application deadline | Notified by |
| April 2024 – September 2024 | January 31st | February 28th |
Please contact fms.workexperience@newcastle.ac.uk for more information.