Pharmacology Projects
Therapeutic drug monitoring for the treatment of childhood cancer patients.
Therapeutic Drug Monitoring Approaches to Patient Treatment
We have worked in therapeutic drug monitoring (TDM) for several years.
The utility of therapeutic drug monitoring (TDM) relates to the measurement of drug levels in biological samples. This can then be used to individualise patient treatment through drug dose changes. The aim is to to improve drug efficacy and/or reducing toxicity.
We have identified childhood cancer patient subpopulations who benefit from TDM treatment approaches with specific, commonly-used chemotherapeutics. These patients include:
pre-term infants and neonates
anephric patients
patients receiving high dose chemotherapy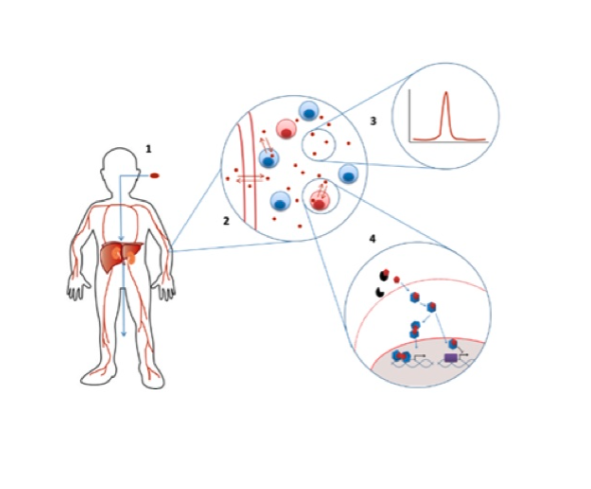 Associated publications
Barnett S, Hellman F, Parke E, Makin G, Tweddle DA, Osborne C, Hempel G, Veal GJ. Vincristine dosing, drug exposure and therapeutic drug monitoring in neonate and infant cancer patients. European Journal of Cancer 2022, 164, 127-136.
Nijstad AL, Barnett S, Lalmohamed A, Bérénos IM, Parke E, Carruthers V, Tweddle DA, Kong J, Zwaan CM, Huitema ADR, Veal GJ. Clinical pharmacology of cytotoxic drugs in neonates and infants: providing evidence-based dosing guidance. European Journal of Cancer 2022, 164, 137-154.
Carruthers V, Barnett S, Rees R, Arif T, Slater O, Ramanujachar R, Johnson K, Graham C, Burke GAA, Veal GJ. Clinical utility of vinblastine therapeutic drug monitoring for the treatment of infantile myofibroma patients – a case series. Pediatric Blood & Cancer 2022, e29722.
Barnett S, Holden V, Campbell-Hewson Q, Veal GJ. Perspectives and expertise in establishing a therapeutic drug monitoring programme for challenging childhood cancer patient populations. Frontiers in Oncology 2022, 11, 815040.
Barnett S, Kong J, Makin G, Veal GJ. Over a decade of experience with carboplatin therapeutic drug monitoring in a childhood cancer setting in the United Kingdom. Br J Clin Pharmacol 2021 87: 256-262
Hawley J, Veal GJ, Errington J, McDonald LG, Tweddle DA. The use of pharmacokinetically guided carboplatin chemotherapy in a pre-term infant with neuroblastoma associated spinal cord compression. Ped Blood Cancer 2019 e27825 1-3
Thomas F, Veal GJ, El Balkhi S, Lafont T, Picard N, Brugieres L, Chatelut E, Piguet C. Therapeutic drug monitoring and dose adaptation of cisplatin in a newborn with hepatoblastoma: a case report. Cancer Chemother Pharmacol 2018 82: 361-365
Veal GJ, Errington J, Sastry J, Chisholm J, Brock P, Morgenstern D, Pritchard-Jones K, Chowdhury T. Adaptive dosing of anticancer drugs in neonates – facilitating evidence-based dosing regimens. Cancer Chemother Pharmacol 2016 77: 685-692
Veal GJ, Errington J, Hayden J, Hobin D, Murphy D, Dommett RM, Tweddle DA, Jenkinson H, Picton S. Carboplatin therapeutic monitoring in preterm and full-term neonates. Eur J Cancer 2015 51: 2022-2030
Bardin C, Veal G, Paci A, Chatelut E, Astier A, Leveque D, Widmer N, Beijnen J. Therapeutic drug monitoring in cancer – Are we missing a trick? Eur J Cancer 2014 50: 2005-2009
Veal GJ, Errington J, Rowbotham SE, Illingworth NA, Malik G, Cole M, Daly AK, Pearson ADJ, Boddy AV. Adaptive dosing approaches to the individualization of 13-cis-retinoic acid (isotretinoin) treatment for children with high-risk neuroblastoma. Clin Cancer Res 2013 19: 469-479