Lymphoma Research Group
Understanding lymphomas for kinder, more effective treatments
We study the underlying molecular biology and tumour immune microenvironment (TIME) of lymphoma, particularly focusing on paediatric non-Hodgkin lymphomas (NHL). Combining cutting edge genomic technologies, molecular haematopathology and clinical outcome we are developing understanding of these rare tumours with the aim of identifying new diagnostic, prognostic and predictive biomarkers. Through integration with national and European consortia we have the goal of translating that learning into new treatment strategies for children, reducing toxicity and improving survival.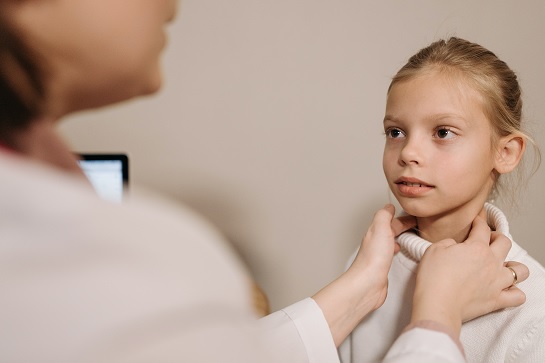 Sporadic NHL
Our broadest research area aims to understand the molecular biology of the most common paediatric lymphomas, mature B-cell NHLs. Working with Professor Vikki Rand at the National Horizons Centre, Teesside University, we are studying the genomic landscape and expression profiles of paediatric Burkitt lymphoma and diffuse large B cell lymphoma. Our particular strengths are the development and use of novel experimental models to investigate the evolution of therapy resistance, comparing our model data with data derived from patients. Our experience with functional genomics and pre-clinical trials underpins the translation of that basic science into new treatment opportunities.
Immunodeficiency related lymphoma/lymphoproliferative disorders
Children with dysregulated immune systems are at risk of developing a spectrum of lymphoproliferative disorders, including lymphoma. Children who have received a heart transplant are at the highest risk of developing post-transplant lymphoproliferative disorder (PTLD). In collaboration with children's heart transplant and renal transplant teams in Newcastle and London we are studying how a child's immune system interacts with their immunosuppressive medication and environmental factors to cause PTLD following heart transplant within the ITHACA clinical study (@ITHACA_Study).
Working with colleagues at The Great North Children's Hospital we study the diagnosis and clinical management of LPD/lymphoma in children with an inborn error of immunity, optimising their management before and after bone marrow transplantation.
Endemic Burkitt lymphoma
Through a longstanding collaboration with The Queen Elizabeth Hospital, Blantyre, Malawi, Professor Elizabeth Molyneux and Professor Simon Bailey, we are working in partnership with local clinicians to develop deliverable tools for easier diagnosis and risk stratification. These will support the most appropriate care decisions being made for each child.