Leukaemia Research Cytogenetics Group
Based in Newcastle upon Tyne on the Newcastle University city centre campus in the impressive Herschel Building the Leukaemia Research Cytogenetics Group (LRCG) is led by Professor Christine Harrison and Professor Anthony Moorman.
A world leader in analysing the prognostic relevance of somatic genetic abberations, the LRCG is a group of talented researchers with the principal research objectives of discovering and characterising genetic abnormalities critical to the development of acute leukaemia and to assess their diagnostic and prognostic relevance within the context of national and international clinical trials.

Currently, the LRCG holds genetic, demographic and clinical data on around 30,000 patients treated on over fifteen National Cancer Research Institute (NCRI) clinical trials and it continues to collect data on a weekly basis. Over the past few years the LRCG has undertaken numerous research projects both standalone and as part of national and international collaborations. Highlights include the discovery and characterisation of two novel genetic abnormalities in acute lymphoblastic leukaemia (ALL) and a major analysis of the prognostic relevance of cytogenetics in adult ALL.
About our project
The leukaemias are a group of cancers affecting the bone marrow and blood of patients. It is now widely accepted that all leukaemic cells have at least one, but probably more, faulty genes which are the cause of the disease. The discovery and characterisation of these abnormal genes assists the diagnostic process and can provide important information on how best to treat patients. Since 1992, the Leukaemia Research Cytogenetics Group has been at the forefront of these areas of research and has made several significant contributions which have helped to improve patient outcome. The central theme of our research is the ongoing collection and analysis of genetic data from UK clinical trial patients.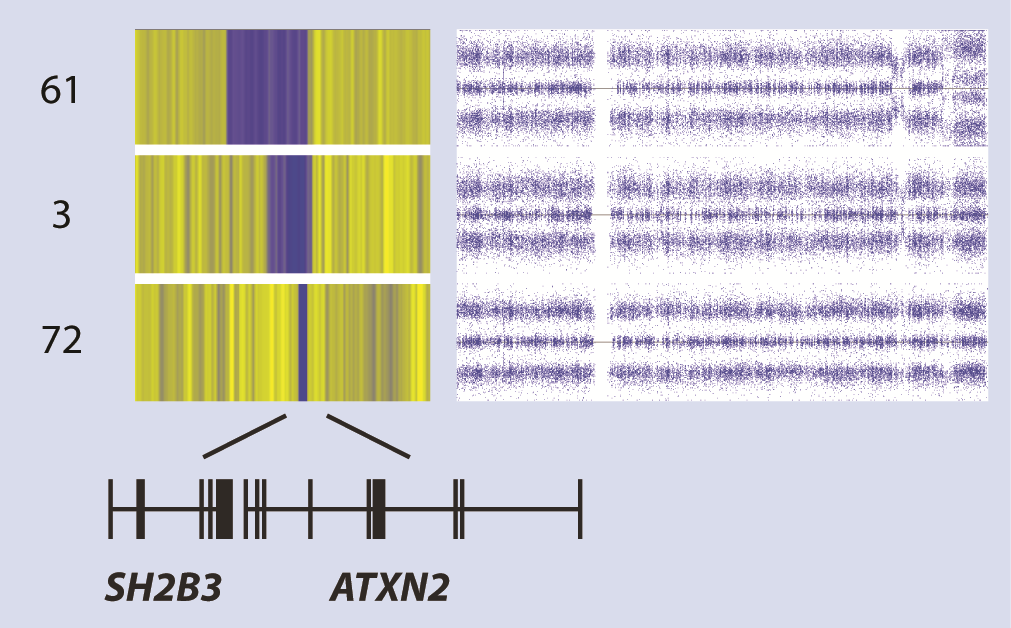 In the next five years we plan to:
(1) continue our collection and analysis of trial based data to evaluate the role of novel and known genes in diagnosing and treating acute lymphoblastic leukaemia (ALL)
(2) use state-of-the-art technologies to find new genes involved in the development of ALL
(3) study patients who have suffered a relapse of their leukaemia to try to understand the genetic causes of the recurrence; and
(4) improve the current genetic classification system used to drive the treatment of acute myeloid leukaemia