Current Student Funding
Learn about the grants and scholarships available to current postgraduate research students.
Doctoral College Research Enhancement Fund
Since March 2022, the Doctoral College Research Enhancement Fund (DCREF), has supported a range of bursaries and awards to provide our Doctoral and MPhil students with opportunities for personal and career development travel, engagement, and enterprise, and supported additional research outputs through Post-Submission Bursaries, thereby enhancing their research experience.
These awards have been extremely popular, and we have supported hundreds of our research community to take up opportunities for enrichment activities not normally funded by their academic unit. To ensure that funding awards are equitable, and there are funding opportunities available throughout the year, we are making changes to the operation of the Doctoral College Enhancement Fund.
These changes came into effect on the 2

nd

of May 2023 and are summarised for your information and guidance:
­­­­­­­­­­­­­­­­­­­Purpose of the Doctoral College Research Enhancement Funds
The Doctoral College Research Enhancement Funds support a range of research-orientated activities, the funding is there to provide opportunities for Doctoral and MPhil students to enhance your experience, develop your academic profile by presenting at key conferences in your field, enhance your networking skills and to develop your career prospects.
This funding is not intended to replicate school-level funding or be used to support your research project.
There are Doctoral College Funds to support activity in the following areas:
Travel and Conference Fund
Additional Training Fund
Internship Bursary
Knowledge Transfer Bursary
Career Development Post Submission Bursaries
There is also a small amount of funding available for those impacted by the Covid-19 pandemic.
Calls for Applications:
In order that potential applicants are provided with an opportunity to apply for support throughout the whole of the academic year, there is a published timetable of Calls for Applications.
The third call is currently open and will close at 2pm on the 15th January 2024. This deadline has been extended to allow for the holiday period.
Funding opportunity with A*STAR Research Attachment Programme
The University has an existing partnership with the Singapore based 'Agency for Science, Technology and Research' (A*STAR)
As part of the University's PGR Strategic Delivery Plan, the Doctoral College has funding available for one PhD student per academic year, where they are interested in engaging in A*STAR's prestigious Academic Research Placement Programme.
The A*STAR Research Attachment Programme is an excellent opportunity for current first and second year PhD students who wish to undertake a collaborative research project, spending time in Newcastle and in a Singapore, Government funded, A*STAR research institute.
Under this programme the successful awardee would spend one or two years at Newcastle University. They would then spend a minimum of one and a maximum of two years at an A*STAR Research Institute under the supervision of staff of the A*STAR Research Institute and Newcastle University.
Expressions of Interest to be considered as a nominee by Newcastle University are invited from Newcastle University registered first or second year PhD students and their academic supervisors by our internal deadline of the 17th January 2024. Details of eligibility, funding support available, guidance and links to the webforms are available on the Doctoral College A*STAR webpage.
Doctoral College Parental Leave Bursary Guidance
The Parental Leave Bursary provides funded support for Maternity, Paternity and Adoption leave for Newcastle PGR University Studentship Holders.
You need to be:
in receipt of a funded stipend on or after 1st August 2021
have no other source of financial support during a period of Maternity, Paternity and Adoption leave
Further information is available here and any queries should be directed to doctoralcollege@ncl.ac.uk.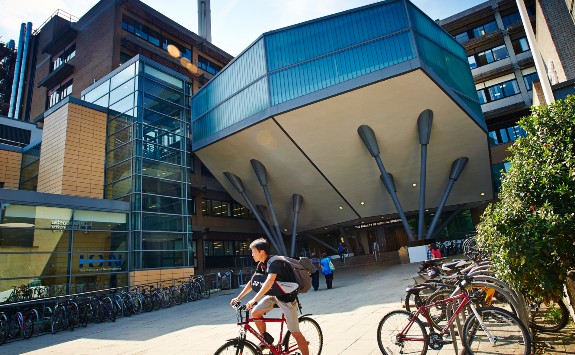 Other funding opportunities
Funding for FMS students
Graduate School travel Grant
Learn more, including how to apply
Post submission scholarship scheme
Are you a talented FMS student, writing your thesis or final dissertation? Do you have a vision for your next steps?
The post submission scholarship scheme could fund you to:
apply for an internship related to your research
explore how you could apply your research commercially
reformat your thesis into a career-defining paper
Grants and Scholarships, learn more here
Funding for Humanities and Social Sciences (HaSS) students
There are currently no funding opportunities specifically for HaSS students. Keep an eye on this page for future updates.
Funding for Science, Agriculture and Engineering (SAgE) students
There are currently no funding opportunities specifically for SaGE students. Keep an eye on this page for future updates.