PGR Belong
Read about some of the experiences of our PGR students.
PGR Belong
Your research degree is an opportunity to challenge yourself, grow and prepare for a fulfilling career and the Doctoral College is here to support every aspect of your growth: academic, personal and professional. We do this by supporting students to engage in opportunities, attend events and conferences and make the most of their time at Newcastle. We are also here to support occasional research students who come here to work with academic colleagues and engage in research.
You can find out about some of the ways students have been making the most of their time at Newcastle University below.
Computer Science student Burak is taking the A*STAR route to achieve his PhD
Burak successfully applied to the prestigious A*STAR Research Attachment Programme (ARAP) which is open to current 1st and 2nd year PhD students. The programme offers an outstanding opportunity to study at both Newcastle University and the A*STAR Research Institute, supporting students to develop their scientific skills in high-quality international research settings.
Burak explains more about A*STAR, why he applied to the programme and how he thinks it will benefit his career.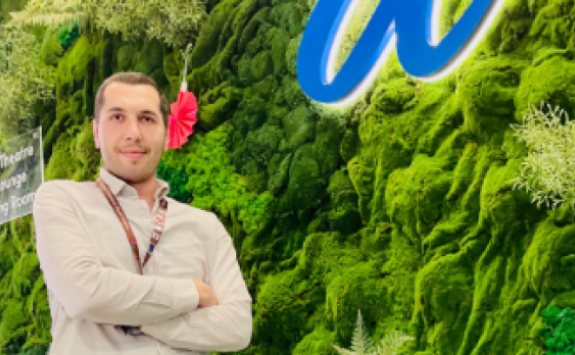 Coral Reef clime resistance
Liam Lachs, a NERC ONE Planet DTP PGR student, was recently featured in the Press Office and the Coversation.
New research by Liam and colleagues shows that coral reefs in one part of the Pacific ocean have likely adjusted to higher ocean temperatures which could reduce future blaching impacts of climate change.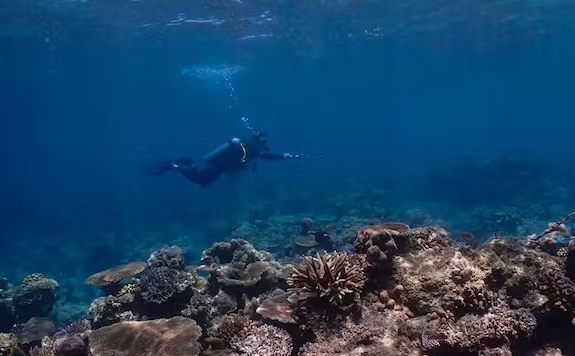 International collaboration
We have supported over 150 Occasional Research Students to spend some time at Newcastle (since Sept 2021). In this blog, discover how Dr Nick Walker, Senior Lecturer in Chemistry, recently collaborated with the Indian Institute of Science (IISc.) and postgraduate research (PGR) student, Surabhi Gupta, to further our understanding of hydrogen bonds formed by water and hydrogen sulphide.
This is a great example of the benefits (and challenges) of making this happen, demonstrates how ground-breaking research can result, develops the groundwork for further collaboration, and the opportunity it offers for personal development.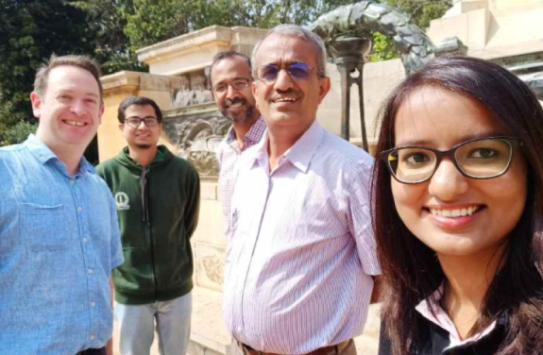 Open Research
Courteny Neal (PhD student) has been adopting an open reseearch framework in her work in opening up the issues about food insecurity.
The blog post details how her research looks at how feeling hungry, and access to food, is related to how stressed you feel. It also tries to answer questions about how feelings of hunger might influence what we choose to eat via changes in how your brain processes information about food.
Open research is a framework that makes your research available to whoever wants to access it. It hugely supports the impact and dissemination of your findings.
"As you can imagine, that can be quite daunting. But, seeking feedback - that's part of good science."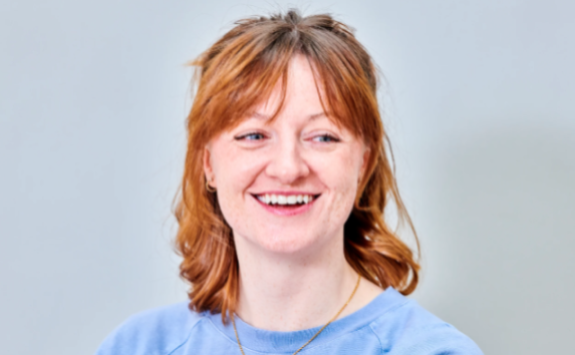 Engineers Making a Difference
Jenny Olsen, an EPSRC DTP researcher was recently featured in a new book by Dr Shini Somara entitled 'Engineers Making a Difference'.
Jenny was approached by Dr Somara following her inclusion in the Womens Engineering Society Top 50 Women in Engineering Awards in 2021 and the book focuses on her work as a Biomedical Engineer helping to change the world of prosthetics. Find out more in this YouTube video filmed to promote the book launch.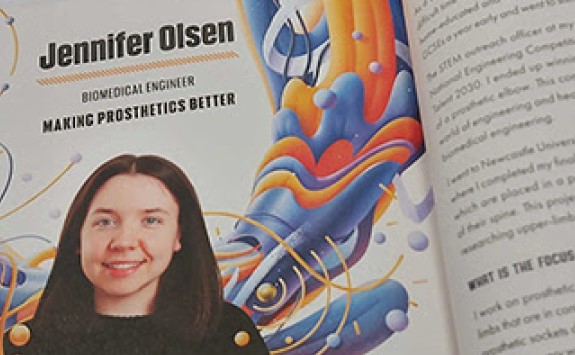 Team Sugar - zero gravity experiment
Four Newcastle University PhD students represented the UK when they put their research to the test during a European Space Agency (ESA) programme.
Koren, Tom, Kitty and Alex of Team SUGAR – Saccharomyces cerevisiae Uptake of Glucose Applying Real-time imaging – were selected to take part in the 79th ESA Parabolic Flight Campaign which allows scientists to conduct experiments in zero gravity conditions. In their blog, the team reflect on their experience.