European Legal Studies
The four-year degree gives you a stronger academic foundation and gives you a broader experience for future careers in law.
European Legal Studies (ELS) degree stream
The ELS provides first-year LLB students with a chance to study at a top European Law School. You take a year abroad between stages 2 and 3 at Newcastle.
Successful applicants will have a year to prepare for their year abroad studies. They will receive information and detailed guidance on:
accommodation
finances
module selection
health & safety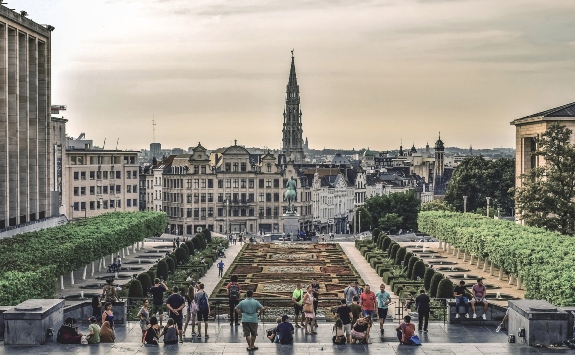 During the year abroad, you receive support from the host University and Newcastle. The ELS stream is very successful. It offers exchange places with top ranking Law Schools.
Our partners teach in English, so you do not need foreign language skills to take part in the ELS. Many students try to improve their language skills during the year abroad.
Successful completion goes on your degree title: Law (European Legal Studies) LLB Honours. The experience lasts a lifetime.
KU Leuven - Belgium
Made up of two urban centers, the city of Ottignies-Louvain-la-Neuve will charm you. Its unique atmosphere that is unlike any other. Founded in 1425, the University of Leuven is the oldest university in Belgium. There's around 30,000 students enrolled and 5,815 administrative staff. The university offers 42 bachelor programmes and 187 master programmes.
University of Pompeu Fabra - Barcelona
Pompeu Fabra University (UPF) is in Barcelona, Spain, the country's Catalan capital. UPF is known for flexibility and dynamism. Studies at the university are increasingly customisable. The university's main strengths are its:
social sciences and humanities
health and life sciences
communication and ICT
It is the most efficient Spanish university, and most productive. That's according to different national and international rankings.
University of Copenhagen - Denmark
The University of Copenhagen was founded in 1479. It has more than 40,000 students and more than 9,000 employees. It's one of the largest institutions of research and education in Nordic countries. The has about 100 departments and research facilities and six faculties.
University of Groningen - The Netherlands
Innovative, research-driven, and rooted in the number-one knowledge hub of the Northern Netherlands. The University of Groningen is an internationally oriented university. They have 30,000 students and 5,347 employees. The University has a rich, academic tradition dating back to 1614. Groningen University offers a high-quality education with:
10 faculties
nine graduate schools
27 research centres and institutes
more than 175 degree programmes
Stockholm University - Department of Law - Sweden
The Faculty of Law at Stockholm University is the biggest Law Faculty in Sweden. That's both in number of researchers and in number of students. Virtually all fields of law are represented at the Faculty of Law.
The University of Oslo - Norway
The University of Oslo is an academic institution created in 1811. It is nowadays one of the biggest institutions of the country. It has more than 27,000 students and 6,000 employees. The university has eight faculties and many courses taught in Norwegian and English. The University's buildings are spread out over four parts of Oslo. The main campus, Blindern, is located on the western outskirts of the city centre. It has four Nobel Prize winners, which is a good indicator on the quality of the research at the University.
The University of Trento - Italy
The University of Trento was founded in 1962. There are more than 17,000 students, about 600 professors and researchers. There's the same number of technical and administrative staff. There are 10 departments and four centres of the University. There are:
57 degree courses
numerous first- and second-level Master's programmes
continuing-education programmes