Carlton Lodge
Located next to the Philip Robinson Library and Marjorie Robinson Library, our University-owned, postgraduate residence, Carlton Lodge, is well located close campus and Newcastle's vibrant city centre. Priced at £185.50 per week.
Accommodation for
Room type
Catering
Contract length
Price range (Per week)
£185.50 to £185.50
Overview
Carlton Lodge is one of our University-owned residences.
Located next to the Philip Robinson Library and Marjorie Robinson Library, Carlton Lodge is less than a six-minute walk to the Students' Union and close to the city centre. With 11 available rooms, this residence is perfect for postgraduate students.
Location
Carlton Lodge is a six-minute walk to the Students' Union and a similar distance to Newcastle's main shopping street, Northumberland Street. It's positioned next to the University's Robinson Library and Marjorie Robinson Library.
Address:
Carlton Lodge
Jesmond Road
Jesmond
Newcastle upon Tyne
NE2 4EU
Telephone: + 44(0) 191 208 2090
Email: kensington.terrace@ncl.ac.uk
This accommodation uses the reception at Kensington Terrace.
Reception opening times:
Reception doors are open Monday to Friday, 08.30 – 17.45 and the Customer Services team can also be contacted by telephone and email from 08.00 – 18.00.
‌Key points and facilities
Carlton Lodge offers 11 premium en-suite rooms, spread across four floors, with up to six students sharing communal kitchen facilities. Kitchens include an electric hob/oven, fridge-freezer, oven, kettle, toaster, microwave, hoover, and ironing board. Our friendly security staff patrol the area and are available on call 24/7.
Premium en suite
Premium en-suite rooms vary in size from 20m₂ - 25m₂ +. Each bedroom combines a sleep/study space, including a super king size bed, desk, desk chair, wardrobe, freestanding bookcase, drawer unit, small drawer unit, wall mounted mirror. For September 2023/24 applicants, there will be 11 rooms of this type available.
Facilities include
communal TV with licence
laundrette shared with Windsor Terrace
TV in each bedroom with TV licence
WiFi
Catering packages
Campus Food Fob
Our Campus Food Fob is perfect for students living in self-catered accommodation who want to take the pressure off needing to cook. You'll receive a University Catering Food Fob that's pre-loaded with your chosen amount of credit to spend on food and drink in any of our cafés.
Plus, you'll receive an extra 15% free credit each time you top up (e.g. top up with £100 and you'll receive £115) to spend in catering units.
Campus Food Fobs will be available to purchase from our website from August 2023.
Utility bills are included in the rent
Accommodation fees
The contract is a fixed term period of 49 weeks and covers the duration of the academic year. Rents are charged per night. If your contract differs to the fixed term period (i.e. earlier arrival), you will incur additional accommodation charges. All utility bills are included; WiFi is free, and we also provide Personal Possessions Insurance via Cover 4 Insurance.
En suite
Weekly Rent: £185.50
Annual Rent: £9,089.50
Contract Length: 49 weeks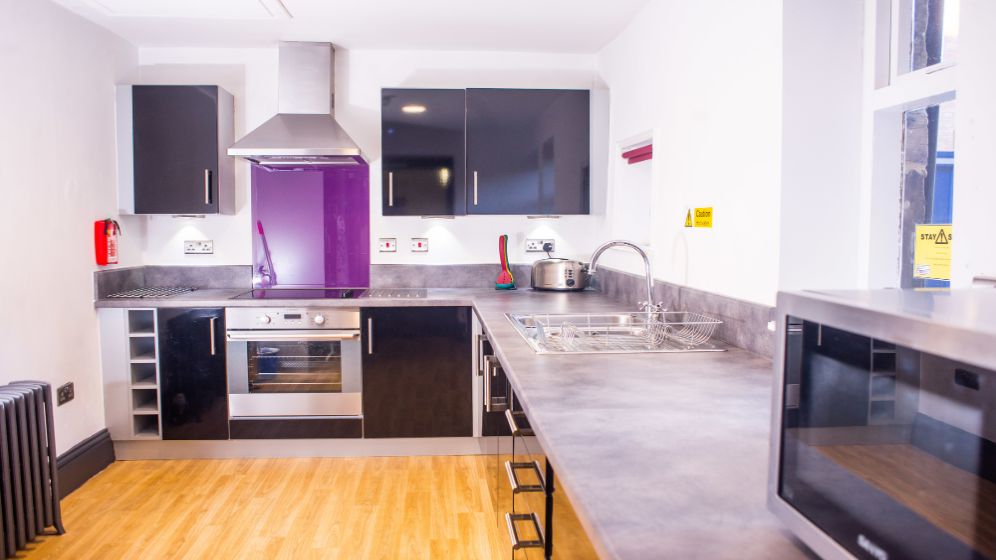 Carlton lodge kitchen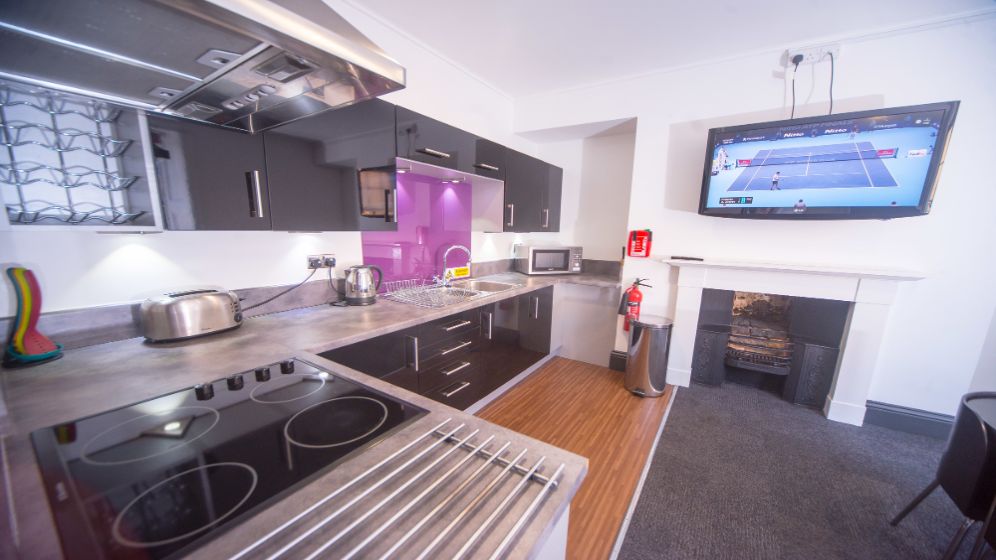 Carlton lodge kitchen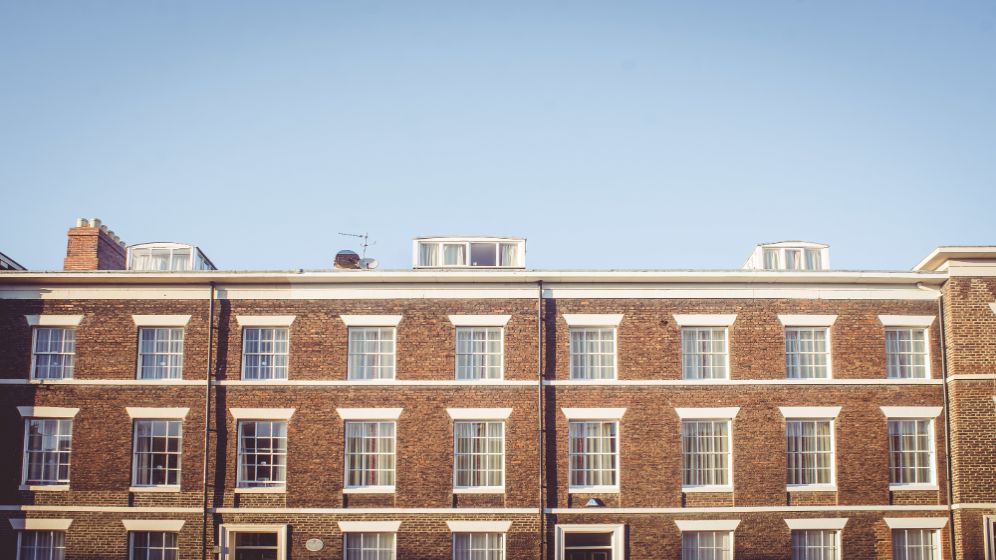 Carlton lodge external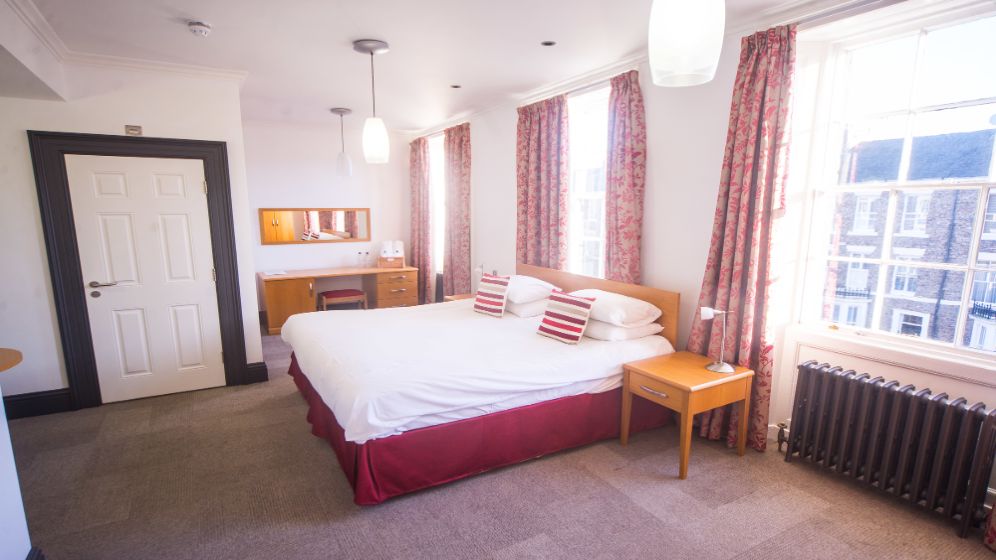 Carlton lodge bedroom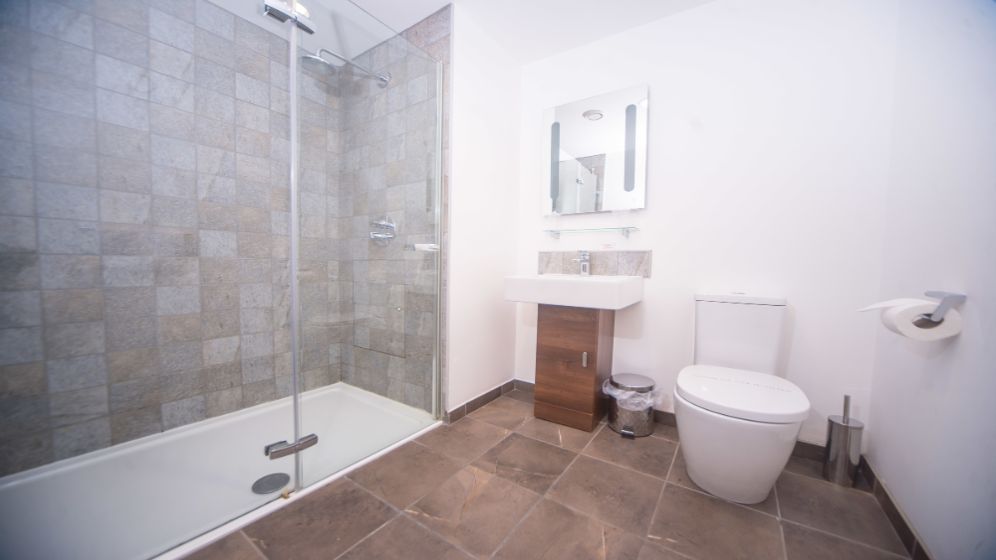 Carlton lodge bathroom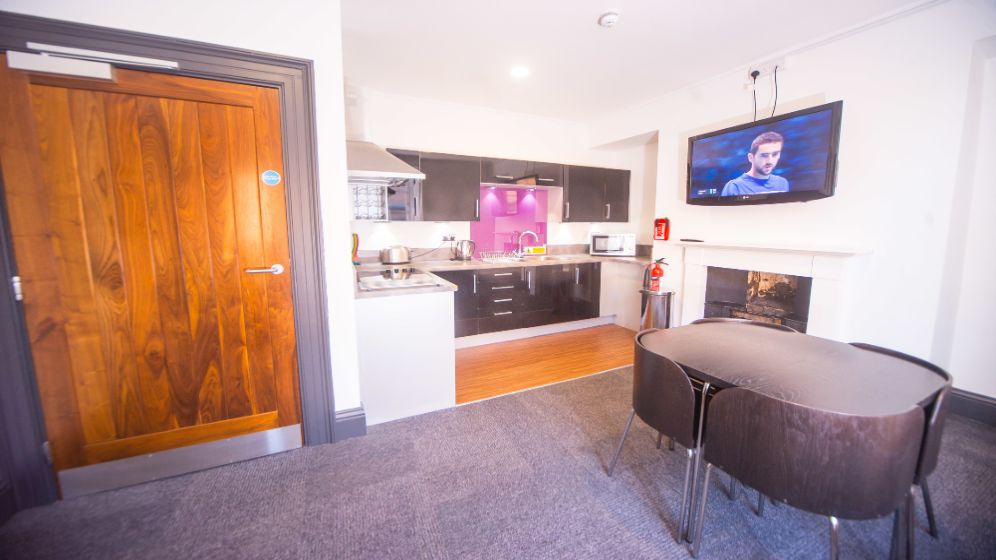 Carlton lodge lounge