START UP Stories
Take inspiration from the business founders we have supported
Our founders
We have supported hundreds of start-ups over the years. Large-scale companies, sole traders and everything in between, across all sectors. Our community of founders includes:
Innovators like Castore, Equiwatt, Hard Yards, Kinewell Energy, My Healthcare Recruit, One Utility Bill and PolyBox Solutions
Change-makers like Bounceback Food CIC, Jam Jar Cinema, Roots and Wings Design and Solidarity Farm CIC
Creatives like Dami Fawehinmi, GoodStrangeVibes, Jed Buttress, Karl Mok, Liv Collins, Max Fosh and Studio Courtenay
We encourage anyone who wants to create opportunities for themselves and others to give it a try.
Read or watch some of our case studies below.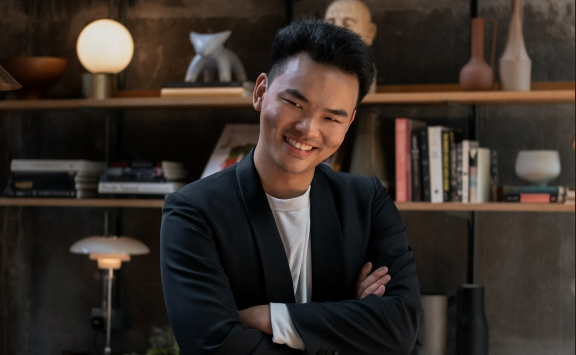 Karl Mok, founder of Friends Studio Ltd.