CVs, Covering Letters & Applications
CVs, Covering Letters & Applications
We have a range of sessions to help with all stages of the application process.
On this page, you can find both Careers Service and external events on CVs, covering letters and applications. We also work closely with top graduate employers who offer events specifically for Newcastle University students.
See details of upcoming live events below. You can also find below recordings from our careers sessions and webinars.
Upcoming events
Events will be listed by date below. Clicking on each link below will take you to MyCareer for more details and to find out how to attend.
Recorded events and webinars
Access our recorded careers sessions and webinars, for you to watch in your own time.
CV writing: where to start
Did you know that, on average, recruiters spend 10 seconds reviewing a CV before putting it on a yes/no pile?
Our 11 minute presentation explains how to write a CV with impact which reflects the skills you can offer.
We'll talk you through the basics and provide some useful tips to increase your chances of being placed on the yes pile!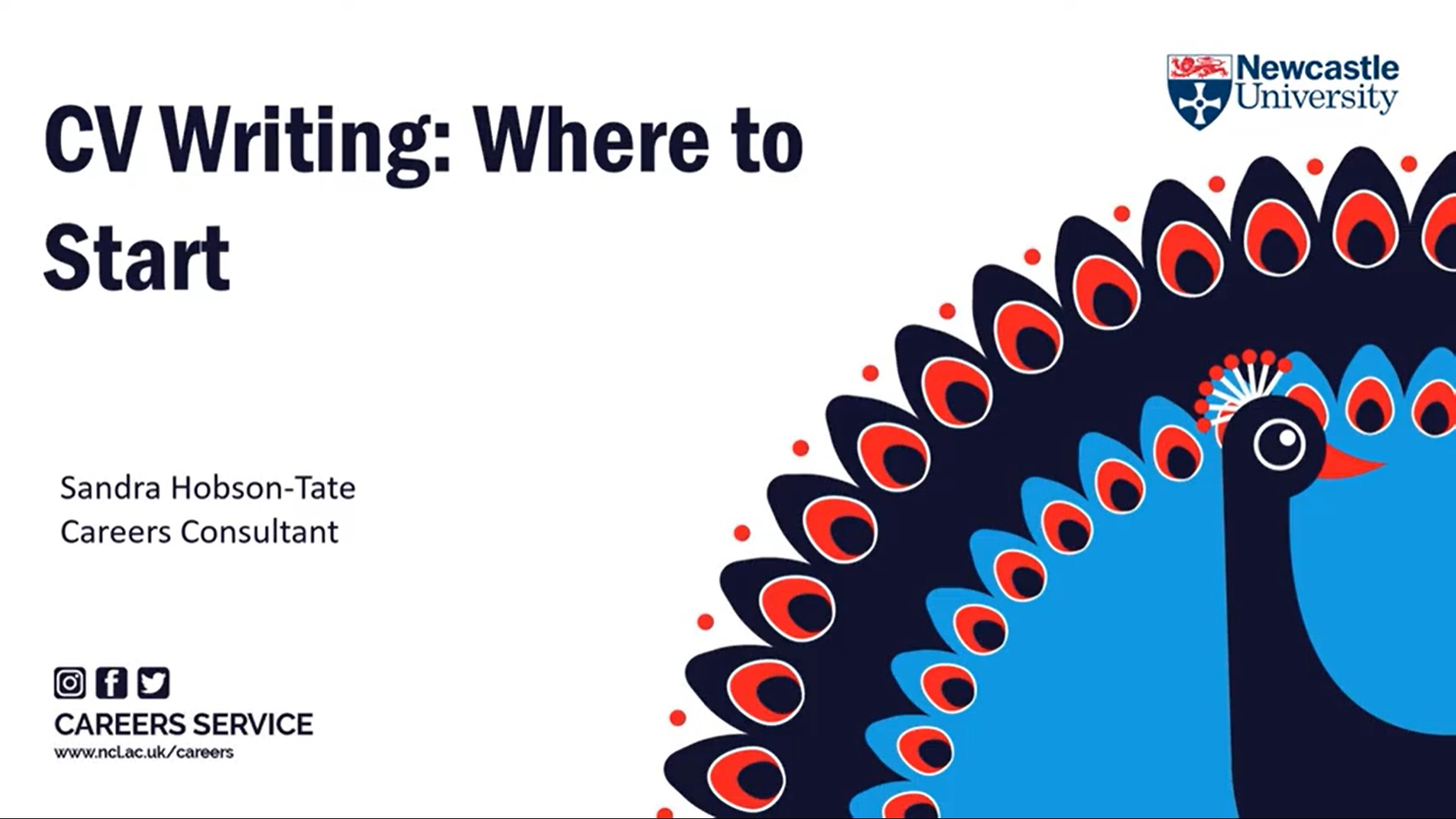 How to write an effective covering letter
Covering letters are an important part of the selection process for many employers and essential when making speculative applications.
What should you include and how do you structure it?
Our 12 minute presentation offers advice on how to write a covering letter that will help you stand out from the crowd.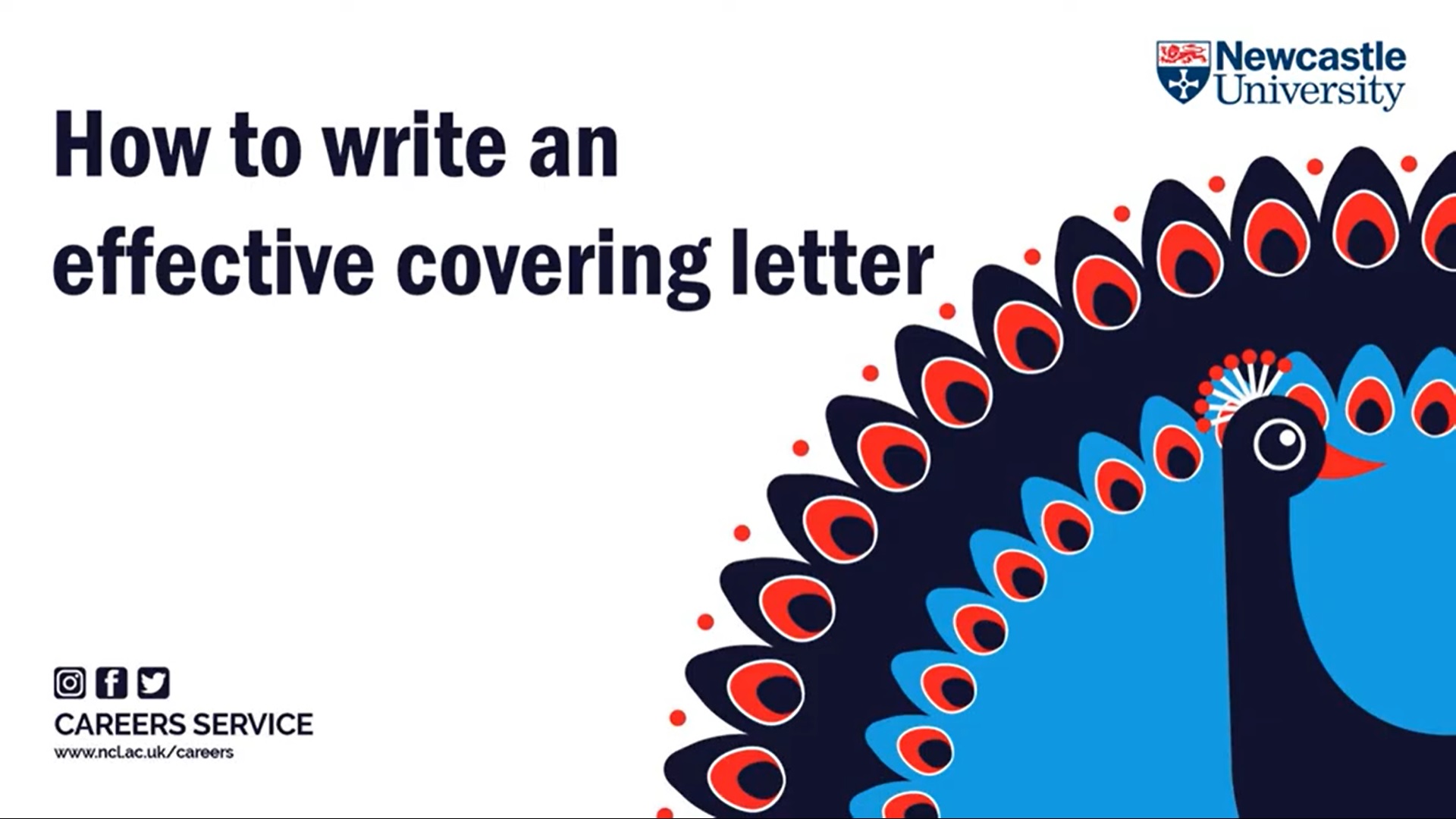 Application forms: tackling them effectively
Application forms are often the first requirement when applying for a variety of opportunities including internships, part-time work and graduate jobs.
Our 7 minute presentation will show you how to evidence your motivations, skills and experience that will make you stand out.