International Students
We organise a range of workshops for international students.
On this page you can find Careers Service events and sessions for international students. We also work closely with top graduate employers who offer events specifically for Newcastle University students.
See details of upcoming live events below. You can also find recordings from our careers sessions and webinars.
Upcoming events
Events will be posted shortly.
We also advertise events offered by external organisations.
Recorded events and webinars
Access our recorded careers sessions and webinars, for you to watch in your own time.
Returning to your home country
Our 15 minute presentation on returning home covers:
how to market your international experience (0:28)
how to plan and research international opportunities and recruitment processes (2:14)
what to expect when you return home and how to prepare for this (14:03)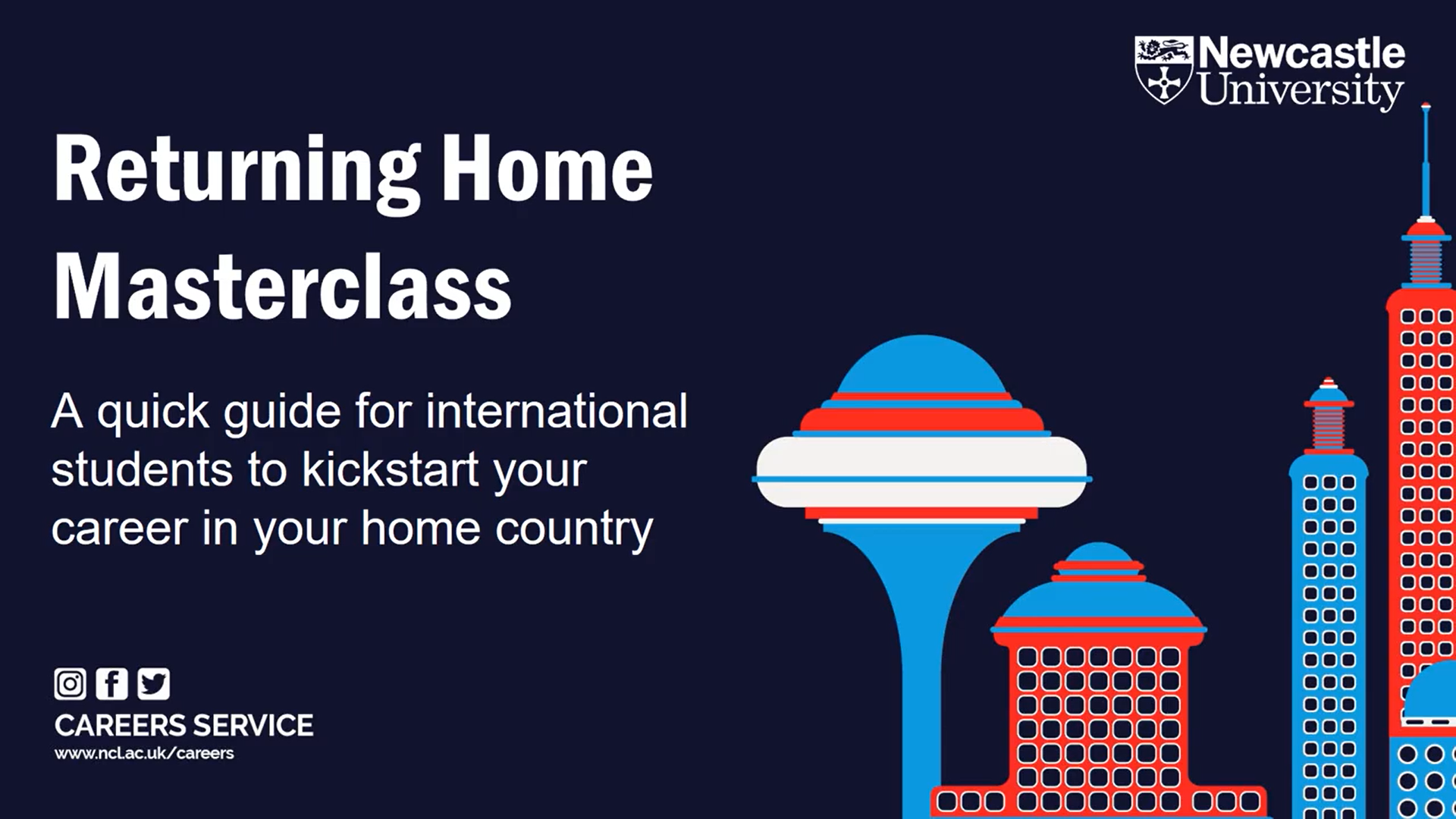 China Career Gateway
Our 12 minute China Career Gateway presentation covers:
key features of the Chinese graduate labour market (0:27)
how to sell your Newcastle University experience to a prospective Chinese employer on your CV (7:28)
where to search for graduate job opportunities in China (9:59)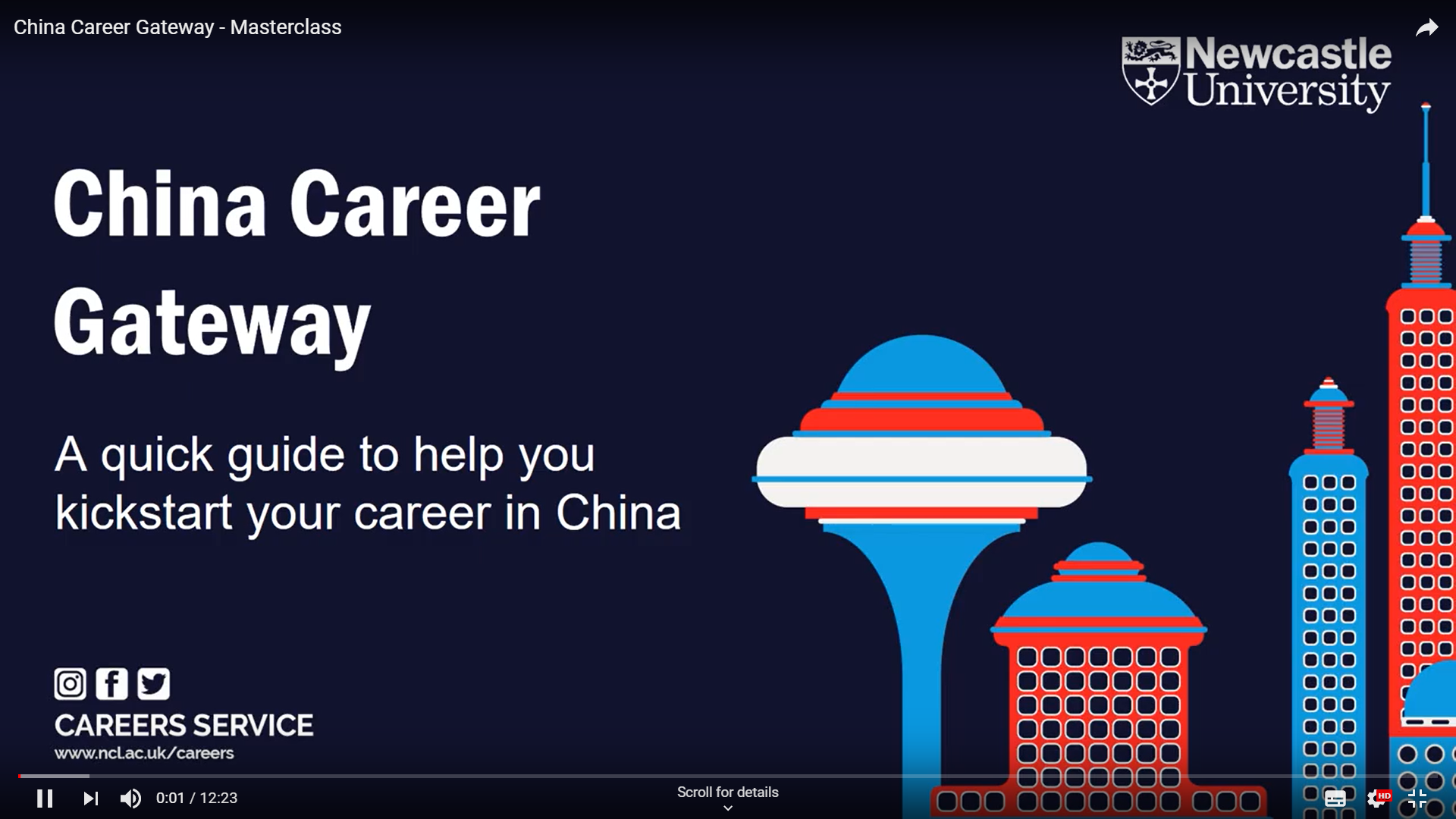 Immigration routes into graduate employment in the UK
The Visa Team and the Careers Service have produced a presentation covering the immigration routes into graduate employment in the UK for international students.
Current students can watch this 27 minute presentation to find out about:
working on your Tier 4 visa (00:46)
Tier 2 visa (01:42)
future immigration system and post study work visa (06:47)
Tier 5 visa (07:59)
start-up visa endorsement process (08:53)
Start-up visa (16:06)
advice, guidance and support from the Careers Service (18:36)
This session was recorded in May 2020 and the information is subject to change.