Interviews, Recruitment Tests & Assessment Centres
Interviews, Recruitment Tests & Assessment centres
Find out about the sessions we have available to help you with interviews, recruitment tests and assessment centres.
On this page, you can find both Careers Service and external events on interviews, tests and assessment centres. We also work closely with top graduate employers who offer events specifically for Newcastle University students.
See details of upcoming live events below. You can also find recordings from our careers sessions and webinars.
Upcoming events
Events will be listed by date below. Clicking on each link below will take you to MyCareer for more details and to find out how to attend.
Recorded events and webinars
Access our recorded careers sessions and webinars, for you to watch in your own time.
Recruitment tests: how to succeed
Watch our 10 minute recruitment and psychometric tests presentation to:
see the range of tests
look at some examples
develop your technique and strategy when completing them
find out how you can undertake further practice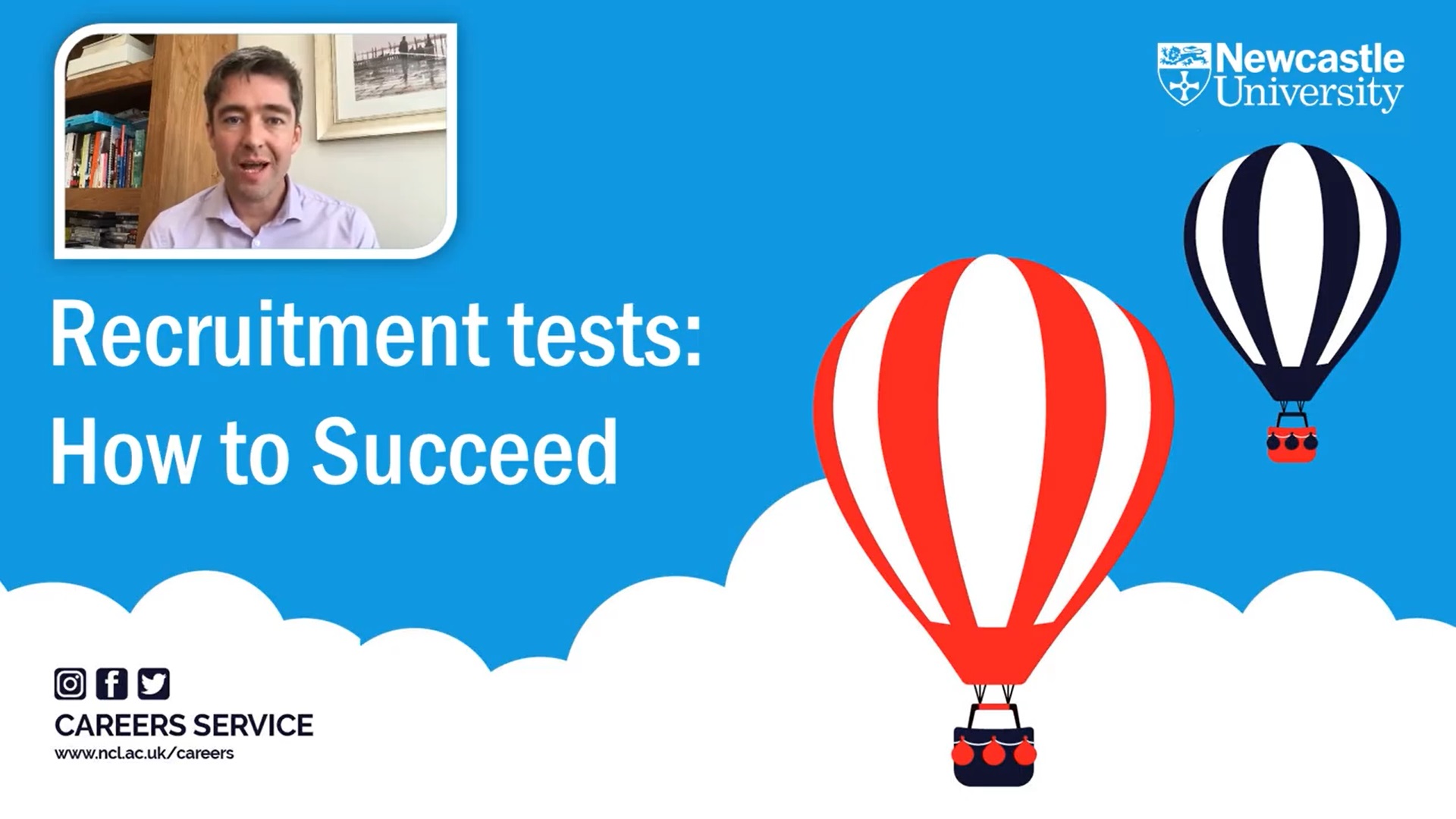 How to prepare for an assessment centre
Watch our 11 minute assessment centre presentation to find out about:
what an assessment centre typically involves
effective preparation techniques
how to access further resources and activities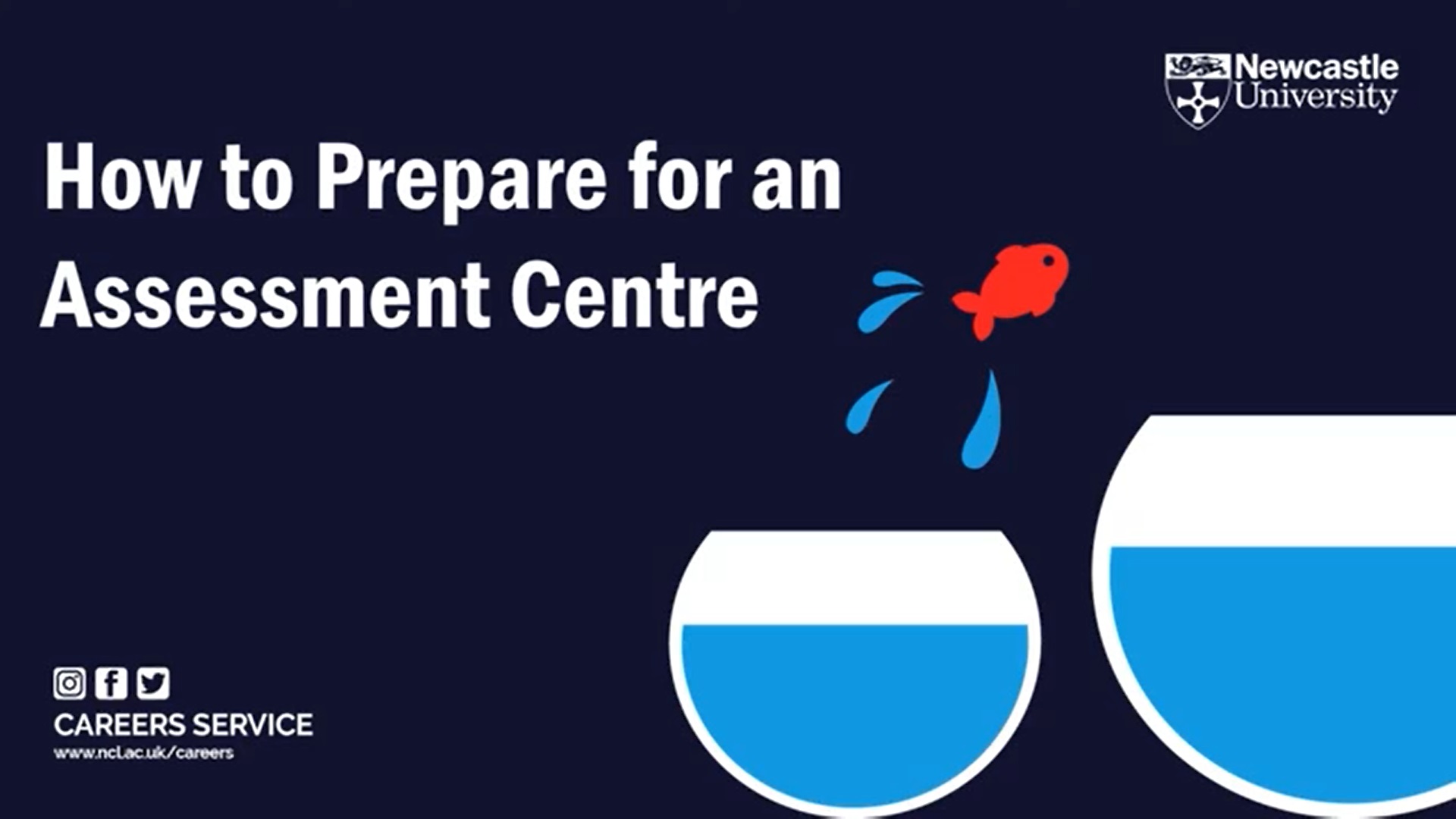 Online interviews: how to impress
Online interviews were already becoming a common part of the early stages of the recruitment process and this trend has accelerated as a result of the Coronavirus pandemic.
Although employer expectations and questions are likely to be similar to those in face to face interviews, remote interviews bring new and different challenges for most applicants.
This 15 minute presentation gives you some practical tips on how to avoid the common pitfalls and prepare for success.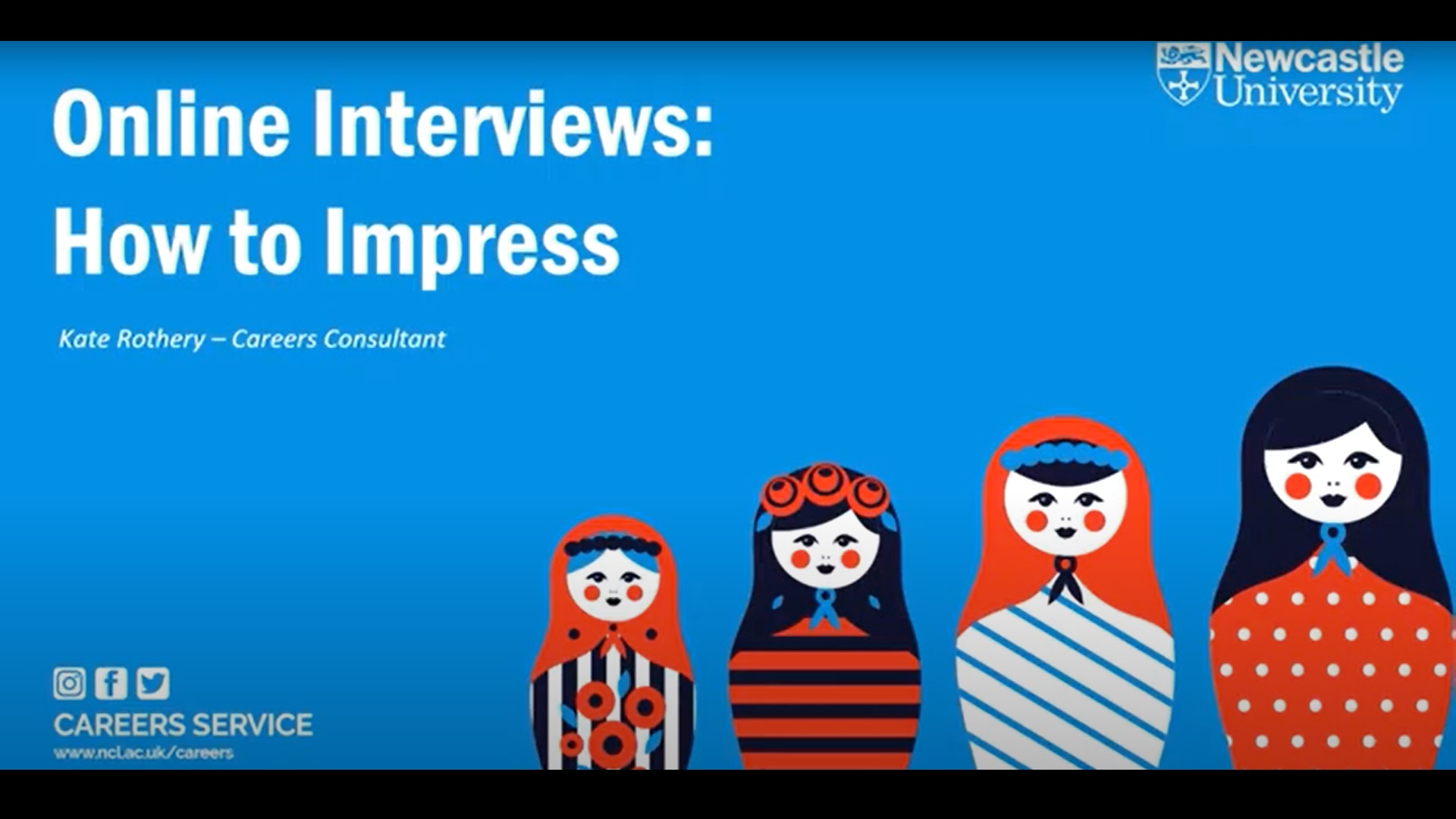 Interviews: preparing and succeeding
Watch our 13 minute interviews presentation to help you understand what employers are looking for, and how to prepare to answer different types of questions.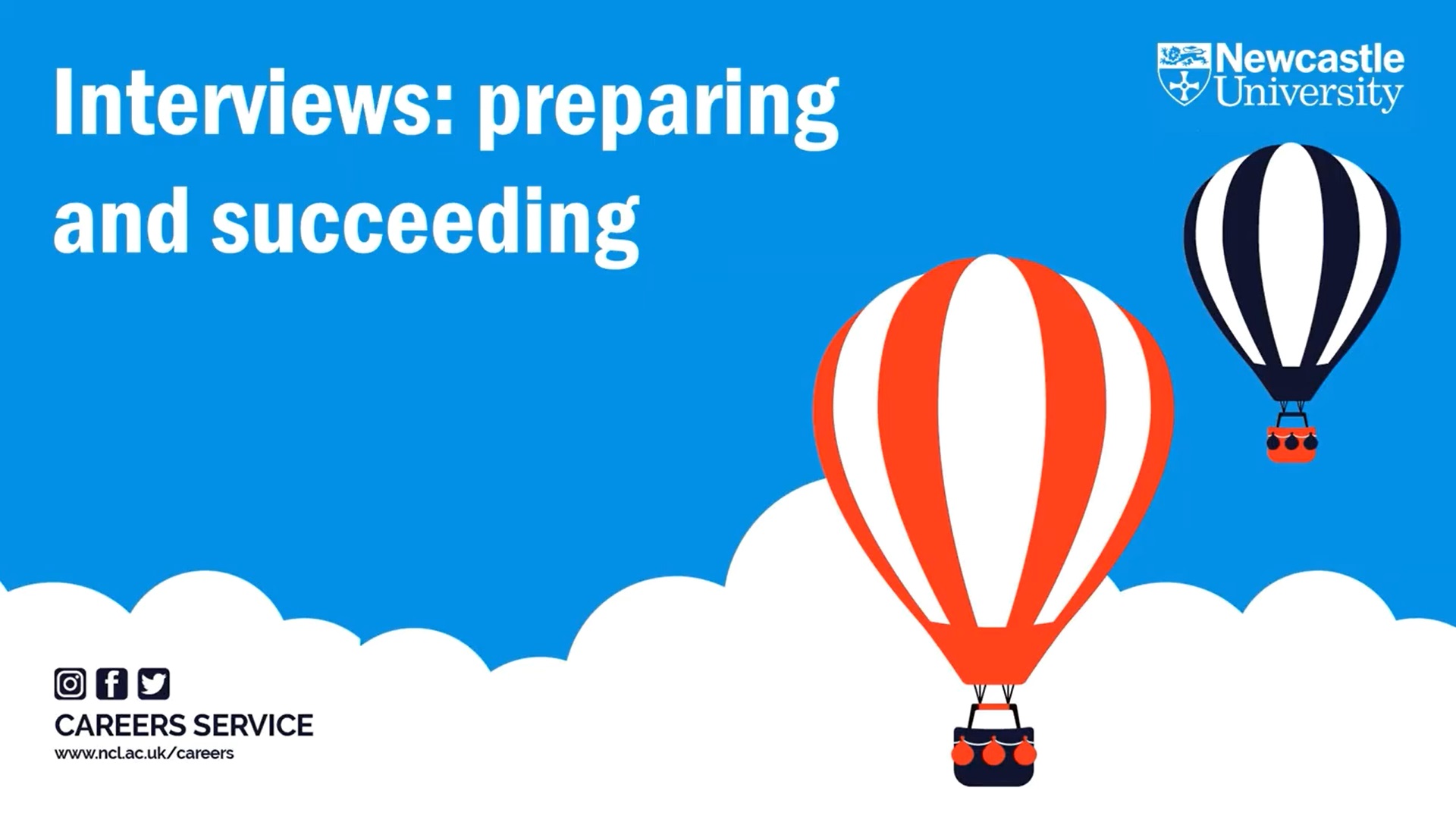 Delivering a powerful presentation
You may be asked to deliver a presentation as part of an assessment centre.
Our 12 minute online tutorial aims to help you to deliver a powerful presentation and includes advice on how to structure your content, use visual aids/technology effectively and how to overcome nerves.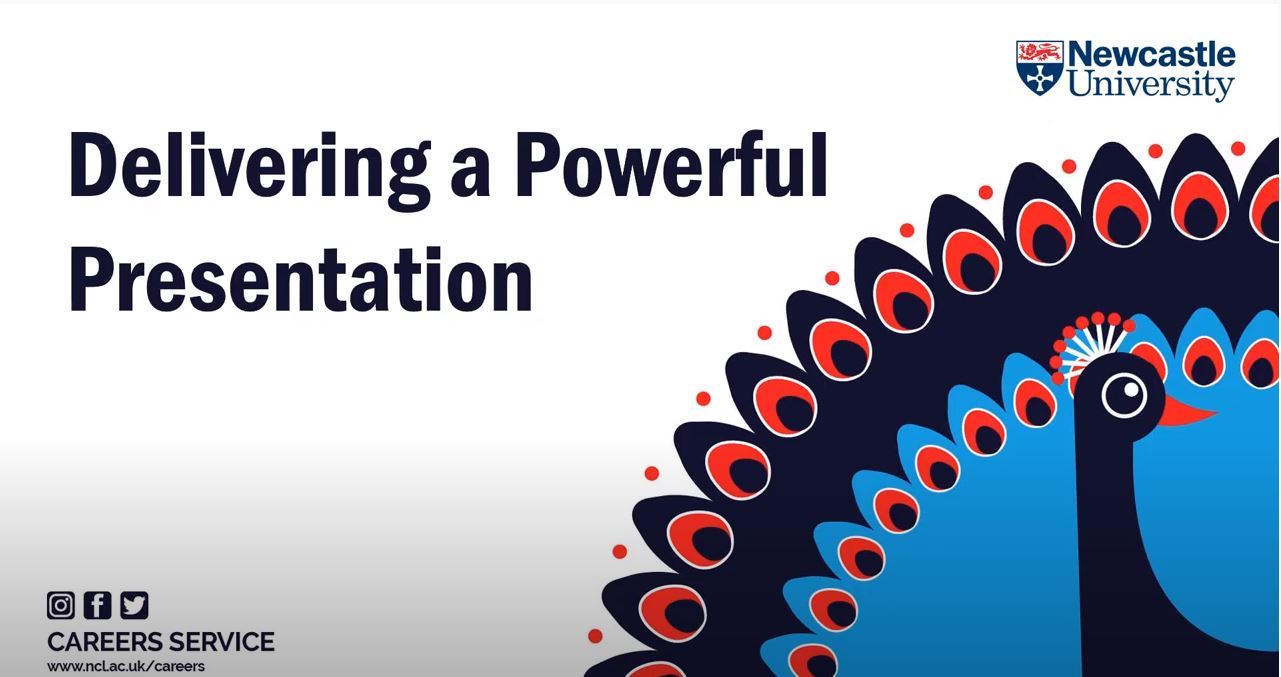 Graduates First: 5 steps to pass PwC assessments
Watch this video from Graduates First to help you prepare for PwC's assessment process, including:
how to master PwC psychometric tests
how to beat the PwC Career Unlocked stage
what to anticipate in PwC's Career Evaluation
how to ace PwC interviews
how to prepare for PwC's entire assessment process