Newcastle University accredited by ground breaking dual career scheme
Newcastle University is leading the way with supporting talented athletes in education in England, having been accredited by an innovative Talented Athlete Scholarship Scheme (TASS) initiative.
The Sport England-backed programme supports young sportspeople on the talent pathway to have the opportunity to gain qualifications alongside their sporting pursuits, follow other interests, as well as further their personal development.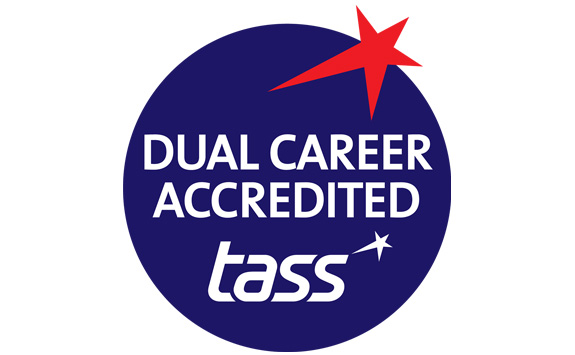 As a student athlete, it can be a real challenge to keep up with your sport while studying for a degree. Luckily TASS is here to help you strike a balance. You can achieve your best in both studies and sport.
What is TASS?
TASS (Talented Athlete Scholarship Scheme) is backed by Sport England. The partnership supports our country's most exciting young talent by bringing together:
student athletes
education institutions
sports bodies
Each year, hundreds of student athletes benefit from a programme of support services. Experienced practitioners deliver this support at education institutions across England.
TASS continues to:
develop its network of performance sport experts
lead the way in providing lifestyle and well-being support for athletes in education
TASS at Newcastle
Newcastle University is proud to be a TASS Delivery Site. The support services available to TASS athletes include:
lifestyle
physiotherapy
strength and conditioning
personal development, including nutrition, psychology, further lifestyle
TASS Medical Scheme
Bupa Healthy Minds
Find out more
For more information or to access support, please visit the TASS website or contact info@tass.gov.uk.