Teacher Training
Inspiring teachers, changing lives and building futures.
Course structure
All PGCE routes provide rigorous on-the-job training. At least two-thirds of the programme is spent in schools. University and school-based components are integrated so that learning becomes relevant and put into practice. You'll develop into a confident and capable teacher.
You'll register for the PGCE and take master's level modules throughout your year in training.
At the end of the year, if you have successfully passed all components, you can either:
graduate with PGCE (60 Masters credits) and Qualified Teacher Status (QTS)
or carry on to year two of the MEd part-time, while in your first teaching year
In order to attain the MEd you will need to acquire 180 credits during the three years.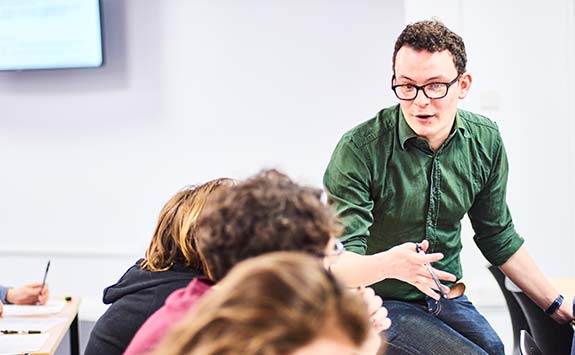 The MERIT project
If you're from a black or minority ethnic background and are thinking of training to become a teacher you can contact the MERIT project for advice about the different courses available.
Newcastle University is actively committed to equal opportunities. We're engaged in research to increase the diversity of the teaching workforce. We welcome applications to the PGCE from people regardless of gender, ethnicity, colour, disability, age, sexual orientation, or marital status.
Funding opportunities
Secondary PGCE bursary
Bursaries and scholarships are available to trainees on a tuition fee-based teacher training course in England that leads to the award of qualified teacher status. Availability is dependent on your highest relevant academic award and the subject in which you are training to teach.
Further details on bursaries and scholarships are available on the government website.
Trainees in chemistry, computing, maths and physics are able to apply for a teacher training scholarship with the appropriate professional body. Each of the professional scholarship bodies sets its own eligibility criteria. Scholarships are awarded in place of a bursary.