Listening Support
Sometimes it's good to talk.
Our Listening Ear scheme offers you a one-off or regular conversation with a member of our Pastoral Care team. Our trained team member can check in about your concerns and offer you support. You can have your meetings in person or remotely - whatever suits you best.
Once you've registered with Listening Ear, you can book your initial meeting online. You can then arrange further conversations with your designated member of the Pastoral Care team.
We've put together some handy information about the Listening Ear service, which gives you more detailed information.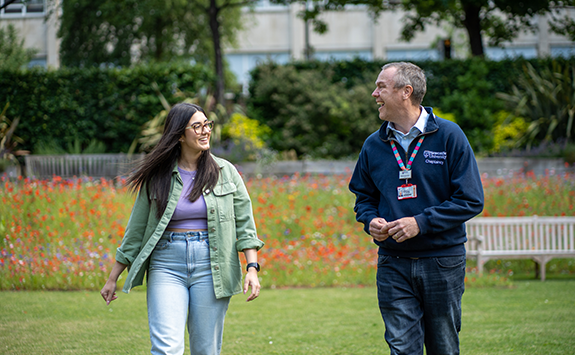 24/7 pastoral support
The Student Health and Wellbeing Service provides a number of online options that are available to you 24/7, including:
My Chaplain is an excellent listener and provides insightful feedback. I look forward to my sessions.