Student Carers
If you're a carer, we are here to support you in any way we can - you might not even know you are a carer!
What is a carer?
"A carer is anyone who cares, unpaid, for a friend or family member who due to illness, disability, a mental health problem or an addiction cannot cope without their support." The Carers Trust
Carers Passport
A Carers Passport identifies you as a carer and allows you to request flexibility in your job or studies.
We'll work with you and your academic school to create a Carers Passport. Then, we can adjust your academic commitments as needed.
When applying for a Carers Passport, it's helpful to provide evidence of your caring responsibilities. This isn't a requirement, but it can improve your chances of getting your Carers Passport.
Evidence can include a letter from one of the following organisations stating that you're an unpaid carer:
a GP
a carers support organisation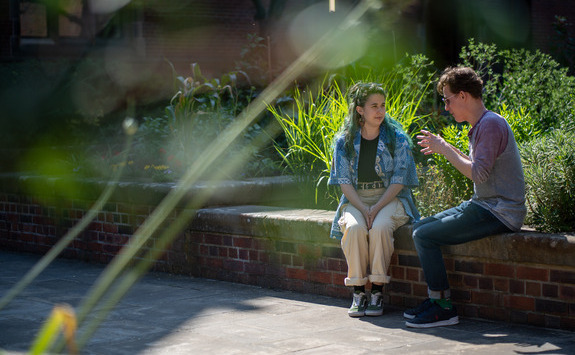 The team can also get a statement from you directly - please contact us for more information.
To discuss the support and adjustments we can offer you, please make an appointment with a Disability Advisor by emailing disabilityadvisor@ncl.ac.uk
Support groups for student carers
As a carer, you might find it hard to reach out and get help for yourself. But the sooner you can seek support, the better. This can help to ensure that caring doesn't have a negative impact on your health and wellbeing and your university experience.
As well as support from the Student Health and Wellbeing teams, you might want to seek support from support groups.
Carers UK
Carers UK provides advice, information and support for carers. It can help you with emergency care planning, including the Emergency Carer Card, which can provide access to temporary care 24/7 where carer and designated care agency can't attend.
You're entitled to a carer's assessment through your local council.
Newcastle Carers
Newcastle Carers is an independent charity based in Newcastle. It provides information, advice and support to anyone who looks after a family member or friend who has an:
illness
disability
mental health illness
addiction
Newcastle Carers is funded to support carers of people living in Newcastle, though it also provides support to student carers if you can't access support where the person you look after lives.
If you, or someone you know, are currently caring for someone who couldn't manage without support, you can contact Newcastle Carers:
Phone: 0191 275 5060 (Monday-Friday, 9:00-17:00)
Email: support@newcastlecarers.org.uk
Visit: Newcastle Carers website or pop in for a chat
Newcastle Carers can offer information, advice and support to you, including:
one-to-one support via phone, email, text or in-person
advocacy
Carers Wellbeing Fund grants
online support via the Newcastle Carers website
peer support groups and activities
training
complementary therapies
counselling
signposting and referral to further support services
National Union of Students
The National Union of Students provides information and advice for those caring alongside studying.
The service was one of the most important bits of support I have received from the University.