Jobs in the Careers Service
Jobs in the Careers Service
Develop your skills and gain useful contacts while working in the Careers Service.
We offer a range of opportunities from helping students with their CVs to organising enterprise events.
For further information on any of our opportunities, drop in to speak to us.
CV Advisers
We recruit around seven CV advisers each year to provide one-to-one feedback on CVs, covering letters and LinkedIn profiles to students and graduates in the Careers Service.
The positions are open to all students at Newcastle University.
CV Advisers are paid an hourly rate and work around their studies, particularly during the months of October, November and February.
By joining our team you'll gain the opportunity to:
develop valuable work experience in a people-focused role
receive high quality training including advice skills
earn money
How to apply
Applications open around March/April each academic year.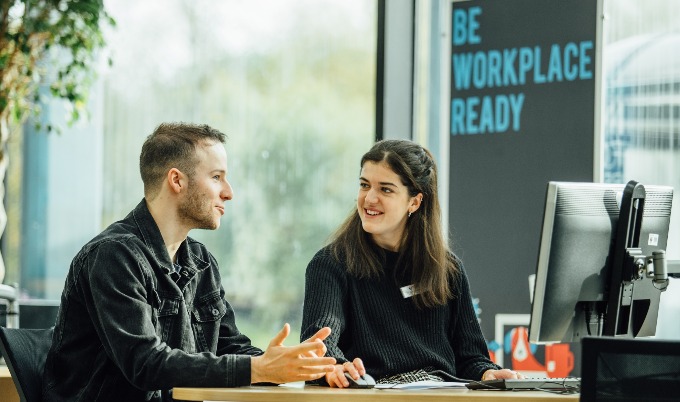 Postgraduate assessors
We recruit up to 6 Postgraduate students to support student assessment for the Career Development Module and ncl+ Award.
This opportunity is available to all Newcastle University postgraduate students who are eligible to work in the UK.
Postgraduate assessors are paid an hourly rate and will work both as part of a team and independently. Postgraduate assessors will normally need to be available to work between April and May and there is flexibility around working hours.
By joining our team, you'll have the opportunity to:
gain valuable experience of assessing others within a Higher Education Institution
receive high quality training and support to enable you to be successful in this role
earn as you learn!
How to apply
Positions are advertised on MyCareer in January/February for that academic year.