Peter Mortimer on the IRON Press Archive
Collected Voices
IRON Press is a North East-based independent press which publishes poetry, fiction and drama from the region and elsewhere, with a particular focus on publishing new authors.
The press began as IRON Magazine which was established in 1973, and was funded by Northern Arts. It featured art work, reviews, short stories and poetry. The magazine ran for 26 years, ending in 1997. Across 82 editions, it published more than 1200 writers world-wide.
IRON Press published its first book in 1976, Three North-East Plays by C.P. Taylor, Tom Hadaway and Leonard Barras. The press has been funded by Northern Arts, and Arts Council England North. It seeks to publish four or five new titles annually, as well as hosting festivals and literary events in the North-East.
Producing the first issue of IRON magazine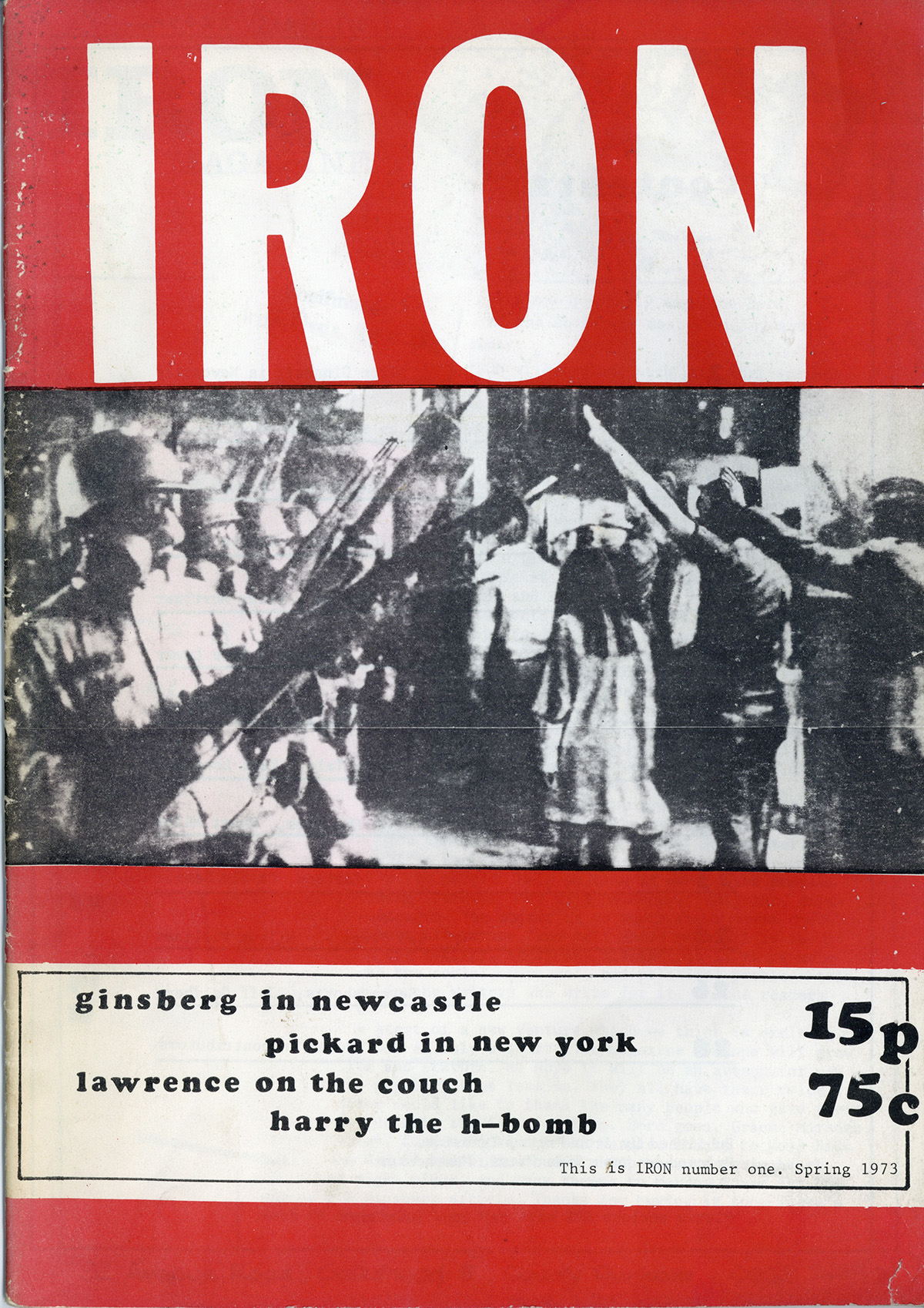 Producing the layout of IRON magazine by hand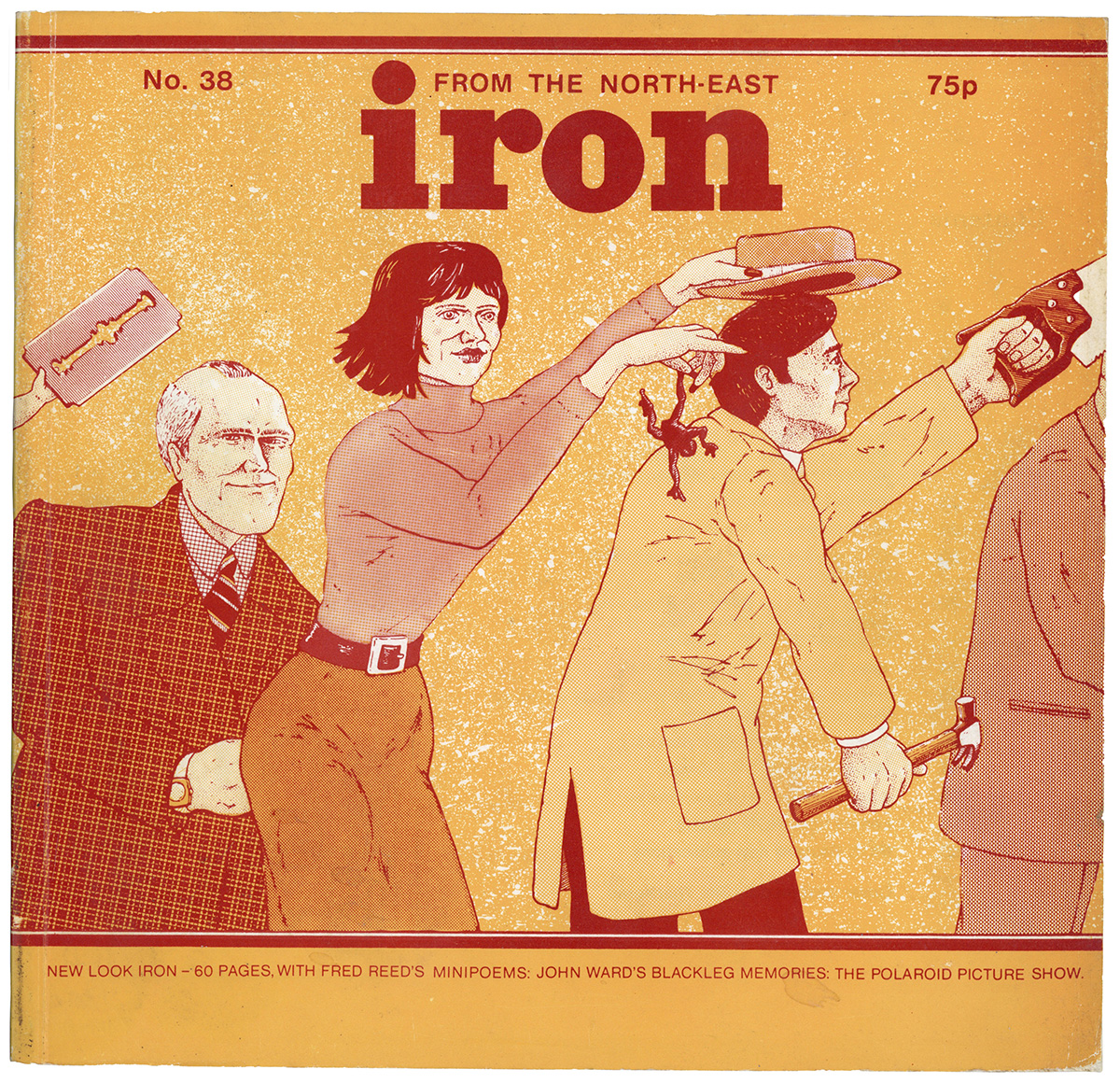 The importance of artwork in IRON magazine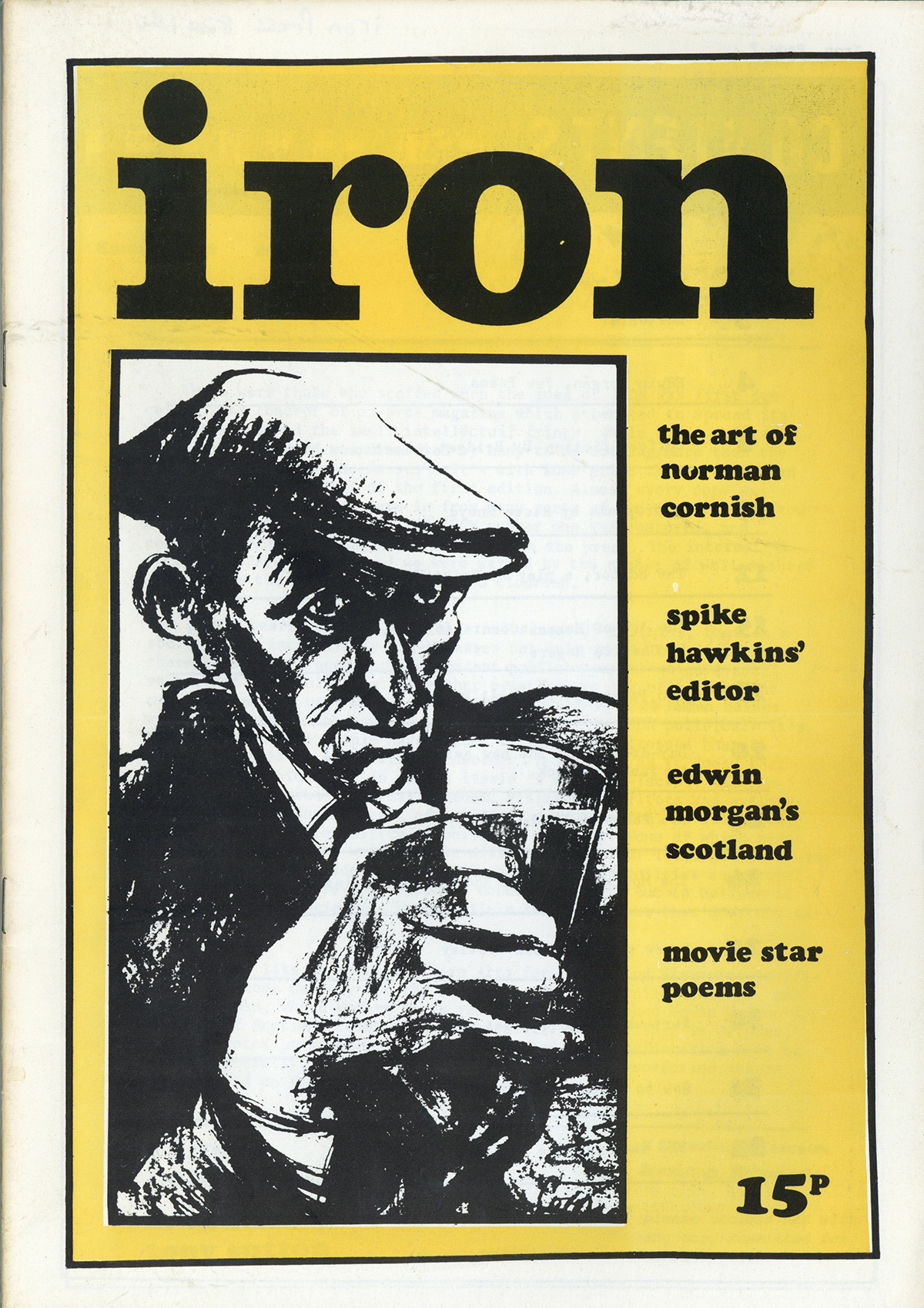 The importance of replying to authors personally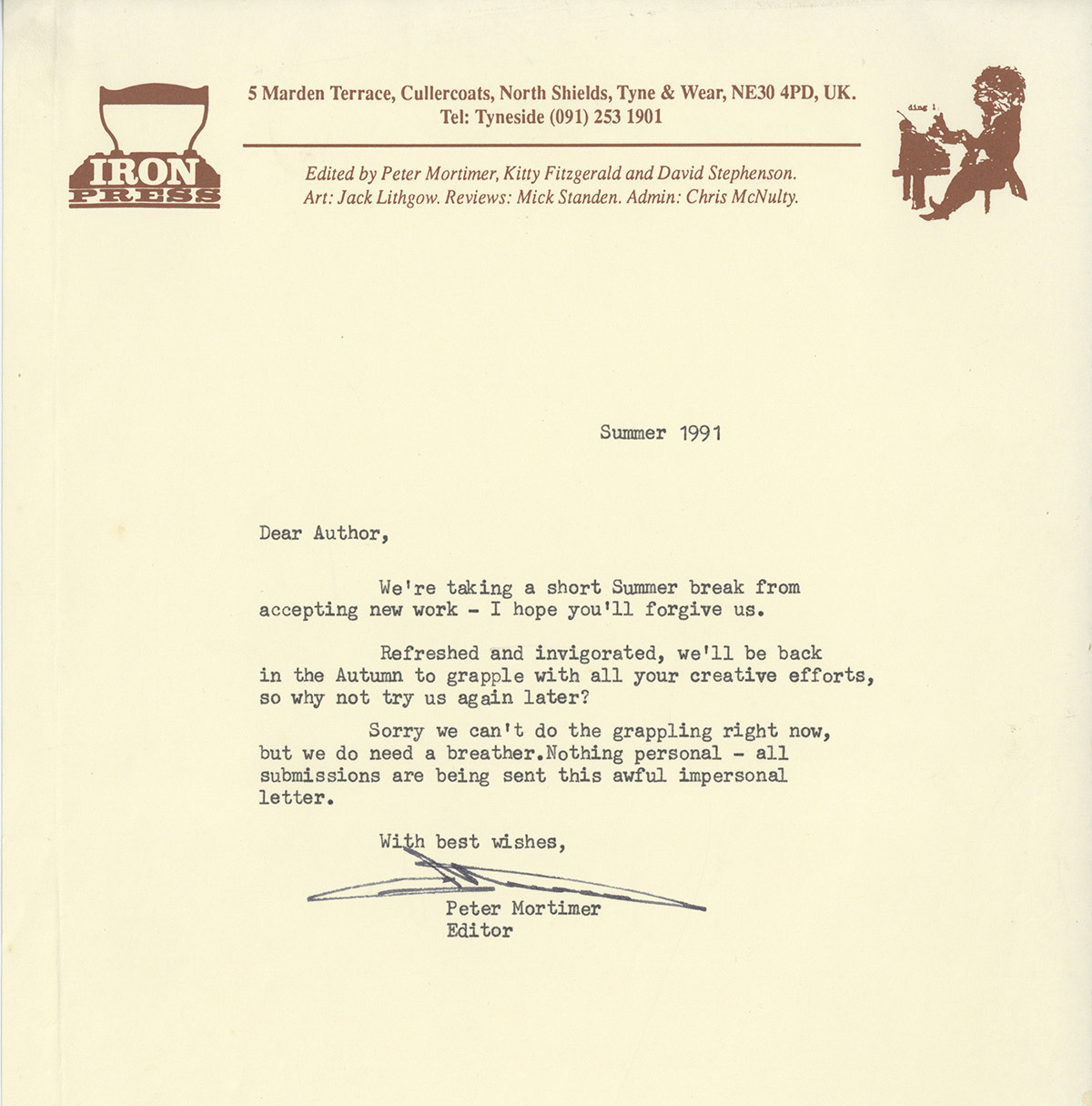 On publishing well-known authors before they became famous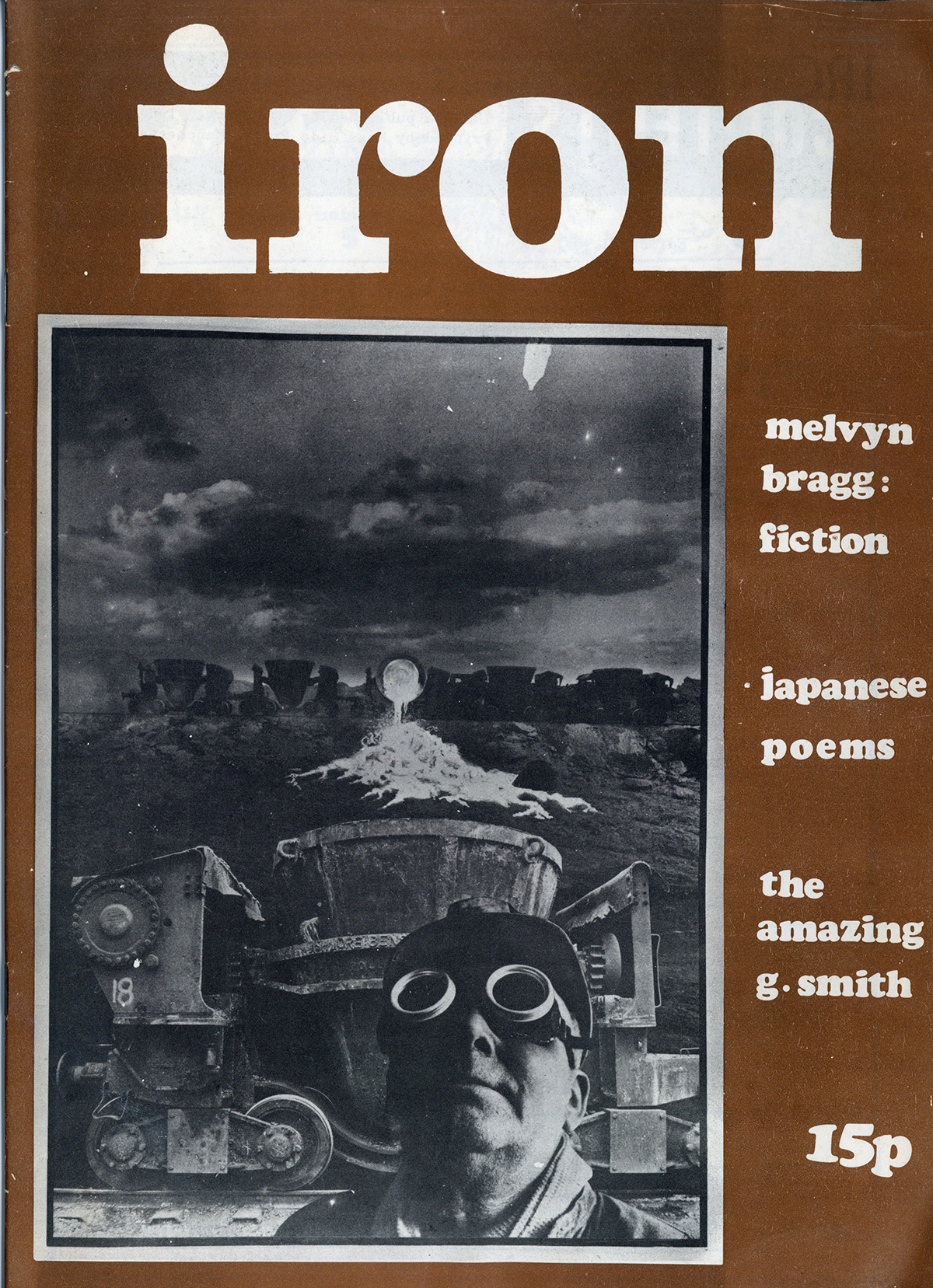 Publishing the first book, Three North East Plays by CP Taylor, Tom Hadaway and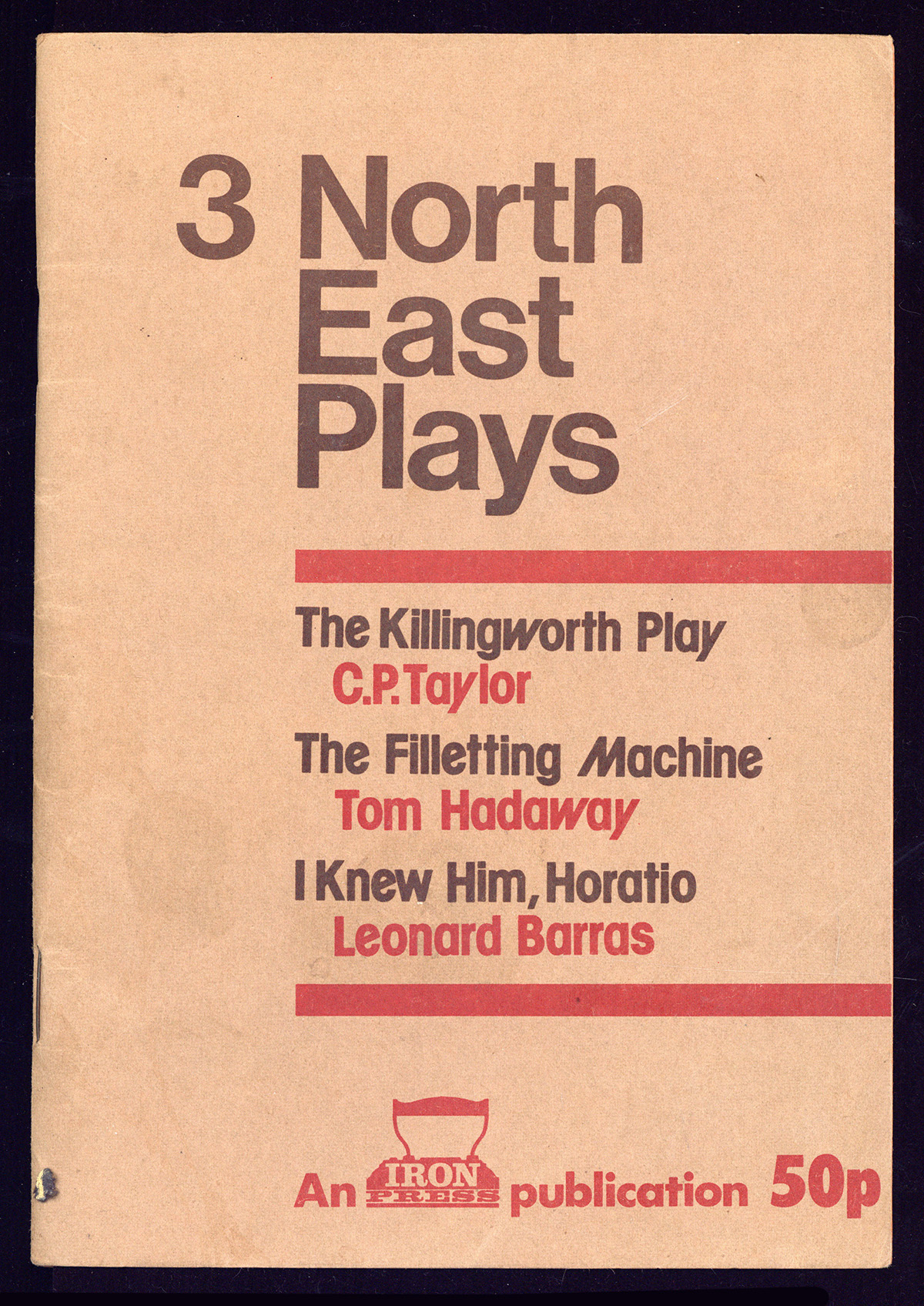 The IRON Press team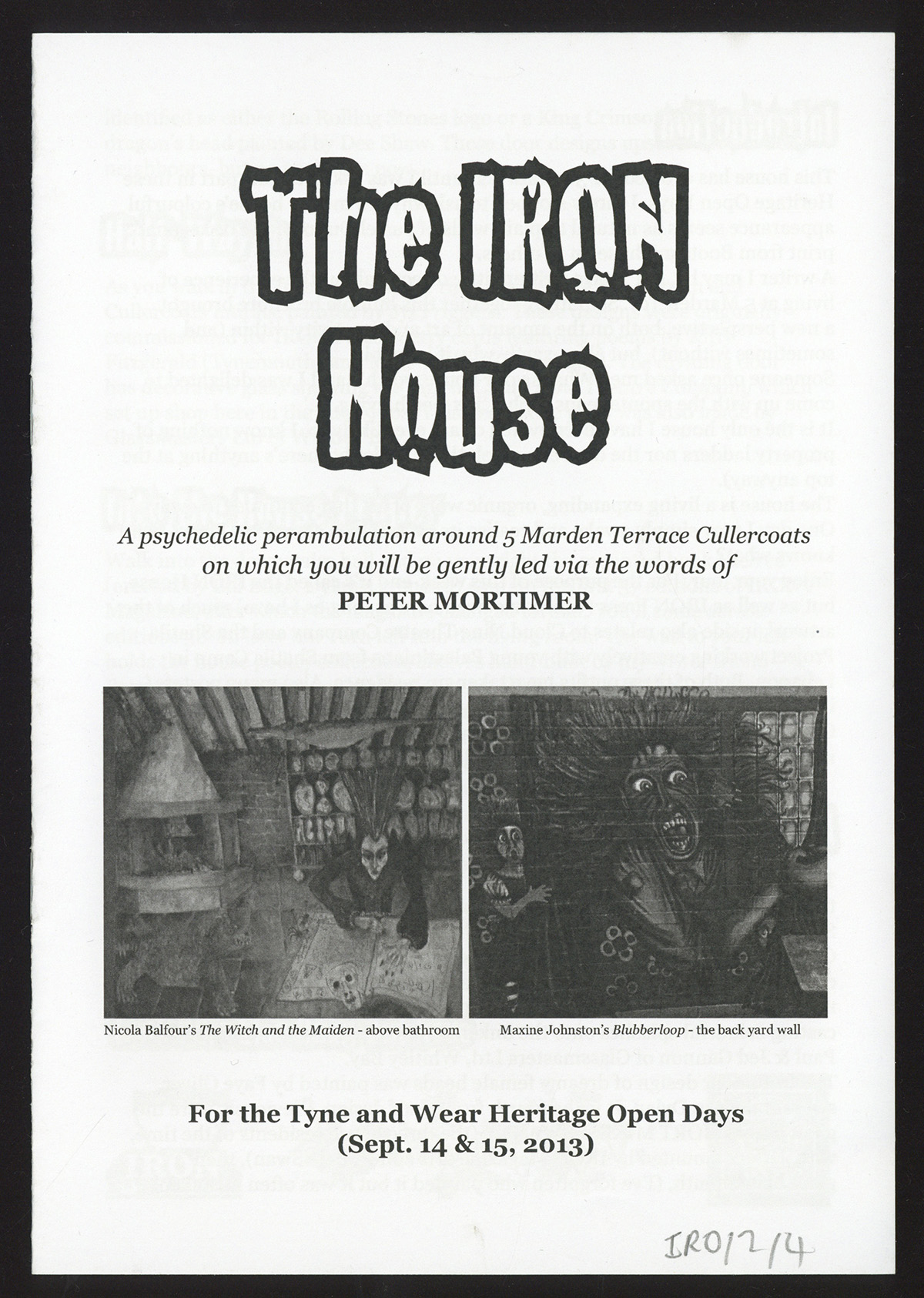 Designing the covers of IRON Press books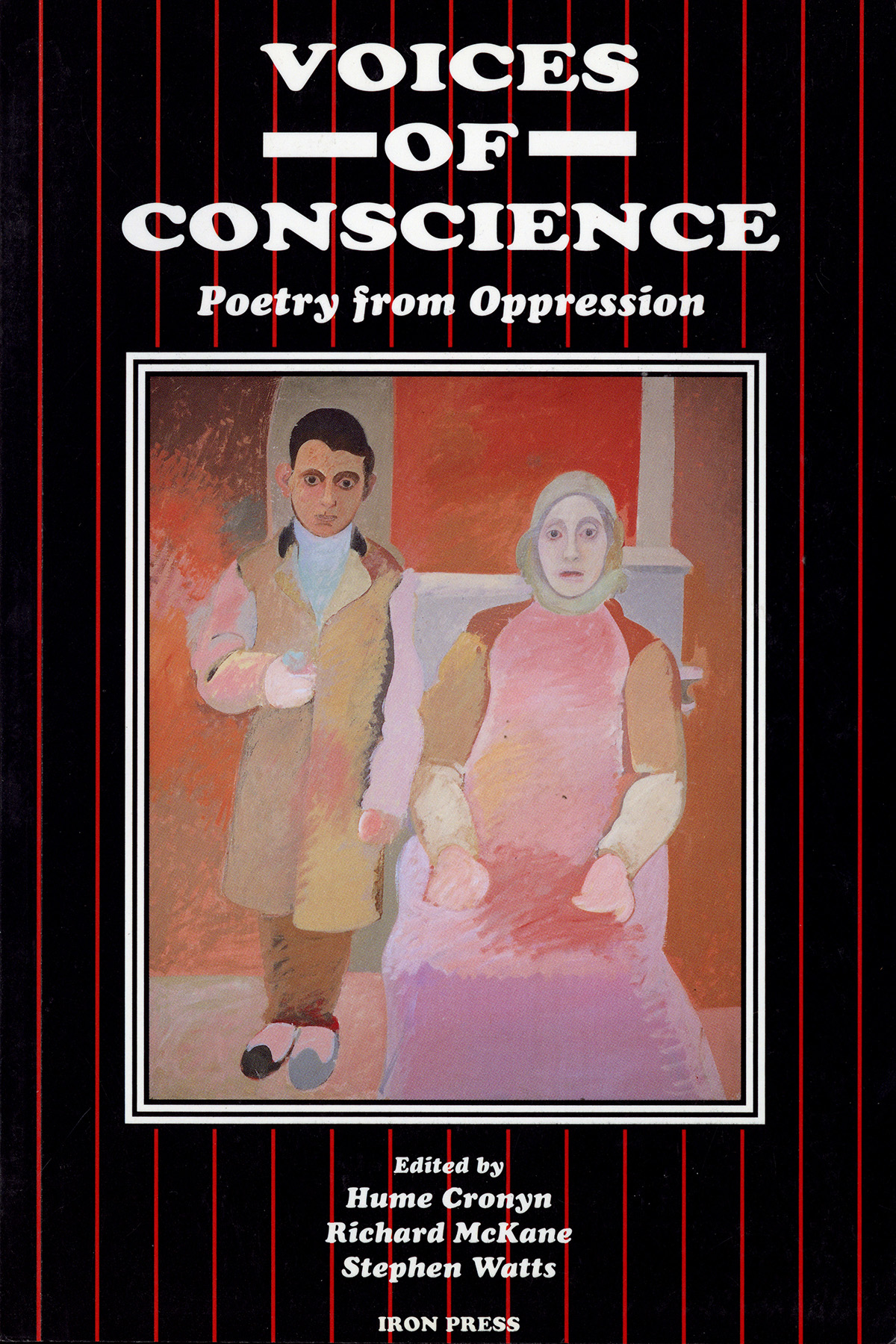 On keeping IRON Press a small publisher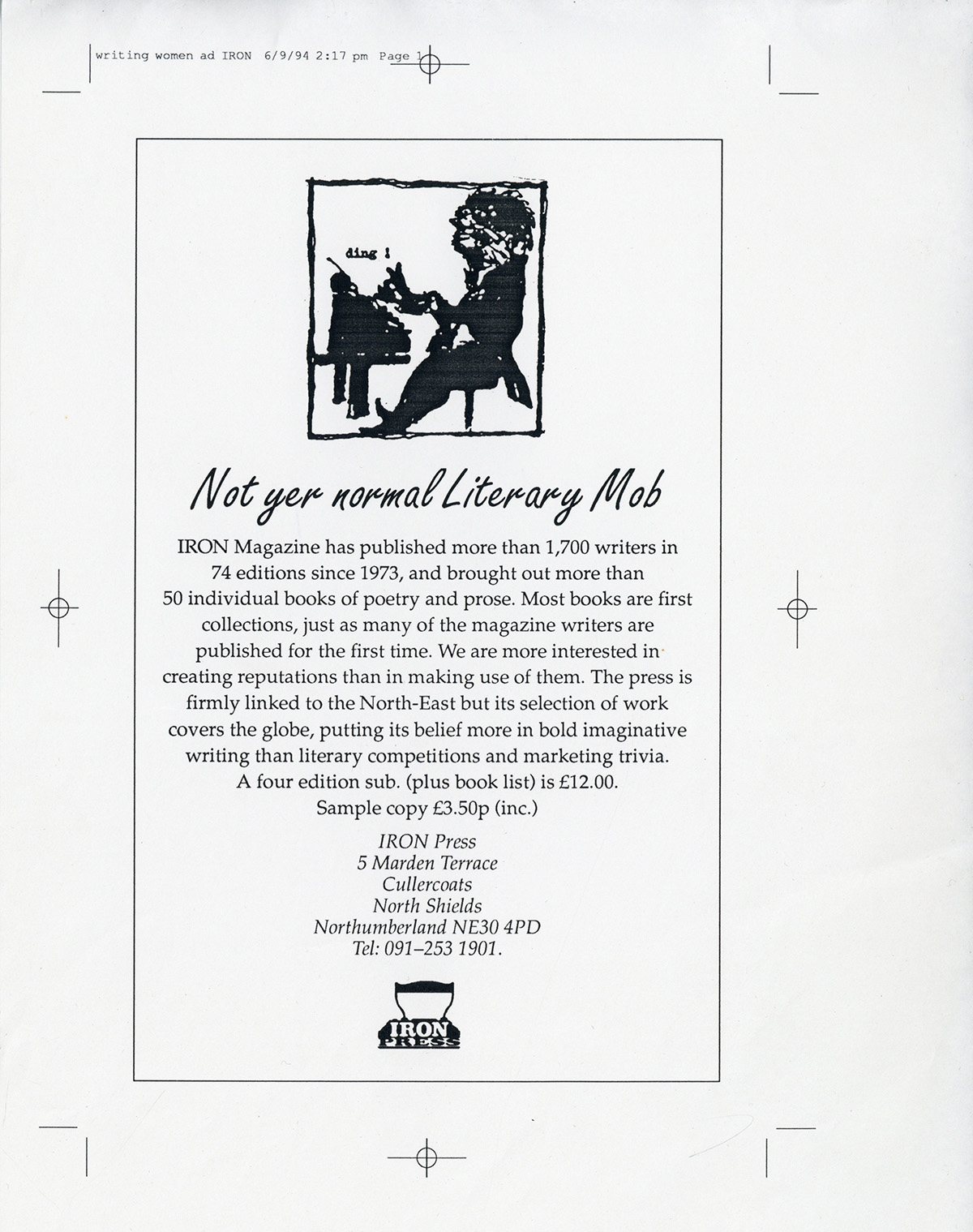 Hosting the IRON Age Festival in Cullercoats in 2013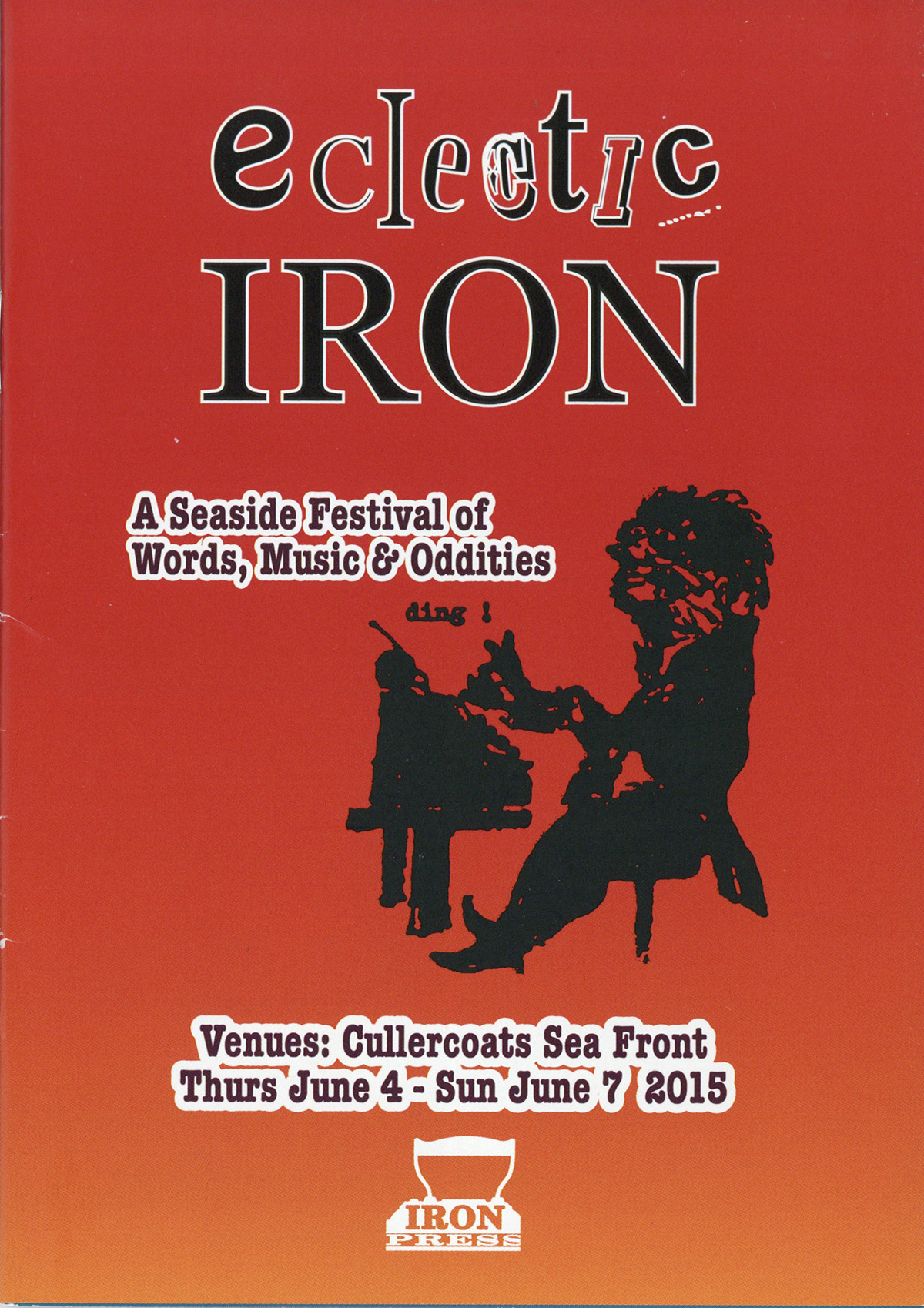 Listen to the full interview
Read the text summary
00:16: Peter Mortimer begins with discussing how Iron magazine came into being while living with Connie and Tom Pickard in Gateshead. He explains Connie's role in the magazine at the beginning and the difficulties of publishing before computers. This is followed by Peter proudly laughing about the longevity of the magazine after 45 years and 83 editions.
01:53: Peter explains how, in the late 1970's and early 1980's, the growth of small professional theatre companies in the North East led to him into publishing books, not just the magazine. His first three authors were C. P. Taylor, Tom Haddaway and Leonard Barras.
03:03: Peter explains that the increasing number of books being published made it hard to regularly produce the magazine. This was one of his main reasons to cease the publication of the magazine in 1997. He then describes the process in which the last issue was created.
04:00: After this Peter recalls the more notable writers who Iron Press has published over the years. He clarifies that it was never their intention to go after 'big names' but describes the pride he feels when one of their authors becomes popular.
05:45: Peters then talks about the effect the technological revolution had on Iron Press and how the company had to adapt.
06:54: Peter discusses his role within the company and the deliberate decision to keep Iron Press quite small. He wanted to be fully involved within the publication of a work, right from the pre-manuscript stage.
09:09: Peter explains that they never set out to exclusively publish Northern authors. He describes his dedication to publishing international works, as well focusing on his publication of new poetry coming out of Russia after the fall of communism. He discusses their biggest book, Voices of Conscience, a comprehensive anthology of 20th Century poetry written by authors either imprisoned or killed by the state.
10:26: He discusses the importance of anthologies to Iron Press and why he is drawn to publish them. He details various anthologies completed over the years, ranging from limericks to Star Trek.
12:18: He shifts focus to the numerous Haiku books that Iron Press have published, describing Iron Press' relationship with the British Haiku society.
15:04: After describing his aversion to publishing his own work, Peter discusses his popular literary festival held in Cullercoats over the last couple of years. Originally an incarnation of the 40th anniversary of Iron Press, Peter's innovative combination of music, literature and "odd things" gave a winning formula attracting notable authors such as Melvyn Bragg, David Almond and Ian McMillan.
19:30: Peter recollects his childhood growing up in the Midlands. His move to the North East to pursue journalism, after completing his economics degree at Sheffield, encouraged him to start Iron Press.
21:45: Peter moves into a discussion on the anthology Voices of Conscience. The idea for the anthology came about after their editor, Richard Watts, had been working with The Medical Foundation for Victims of Torture. Peter describes the time taken to complete this anthology and their dedication to ensure everyone was represented, creating a vast combination of authors from many countries and cultures.
23:58: Peter describes the relationship Iron Press has with other publishers in the region. He calls it a friendly but distant professional relationship. He concentrates on Bloodaxe, calling them a 'phenomenon' and explains how its creator, Neil Astley, ran a magazine prior to its creation, the title of which inspired Peter to use it in one of his plays. He also mentions his working relationship with Flambard Press after they published three of his books. He expresses great sadness about Margaret and Peter Lewis's closing of the Press calling them a 'very good publisher'.
26:43: Peter details how he wanted to make Iron magazine different from other poetry magazines by using an art editor to incorporate illustrations within the magazine. He also sent enthusiasts out to review live poetry readings, something he was surprised no one else did.
30:57: Peter ends by describing what makes him want to publish a book. He states that it is mainly an instinctive impulse and a sense of excitement. He explains that he tries not to intellectualise at the start and bases his decision mainly on feeling, leading to 95% of people getting rejected.