Search our Collections
Find out more about the different options that are available to search across our collections, and how to request those items using the online catalogues.
What are my search options?
You can search for items in our collections by typing a keyword into the 'search our collections' box at the top of this page. Using the drop down menu, you can choose which of our catalogues you would like to search across. Change the drop-down menu to either Archives, Rare books/publications or Digitised collections.
Rare books/publications
Printed works which you may only find here at Newcastle University.
These may be particularly scarce, distinctive in their appearance, or significant in terms of their former ownership.
They include books, newspapers, periodicals, ephemera, and pamphlets dating from the early 16th to 21st century.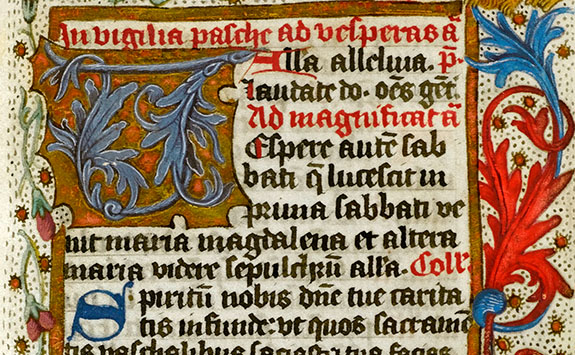 Digitised collections
You can see digitised items from across many of our collections on CollectionsCaptured.
Through our digitisation programme, we are committed to making our Special Collections and Archives available to the widest possible audience for exploration and re-use in research, teaching, and engagement.
If you wish to request a digital copy of an item you have found in our collections, please visit our separate Digitisation Service page.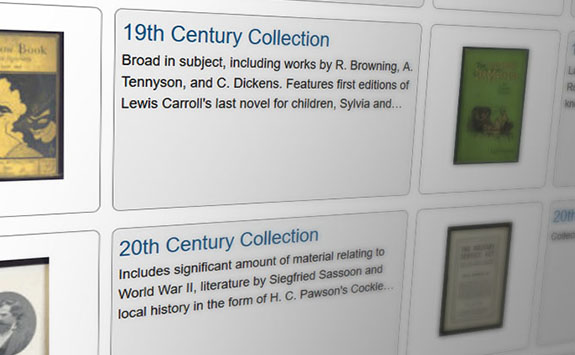 Found an archive or rare book you would like to see?
Once you know what item(s) you would like to see, you should decide which type of consultation you would prefer. There are two ways in which you can view material;
Visit us in person

You can request an appointment to consult the original item in our on-site reading room. Please view the Visit us in person page for more information.
Visit us in person

Virtual reading room service

You can book a digital appointment to view material remotely wherever you are based. Please view the Virtual Reading Room page for more information.
Virtual reading room service