Open Access Training
Learn how to maximise the visibility of your research through open access publishing.​
Transformative agreements
Our transformative agreements allow you to publish open access at no extra cost. As part of our 'open publishing week' we invited publishers to explain how these agreements work for our authors.
Watch the series of videos on transformative agreements (internal access only).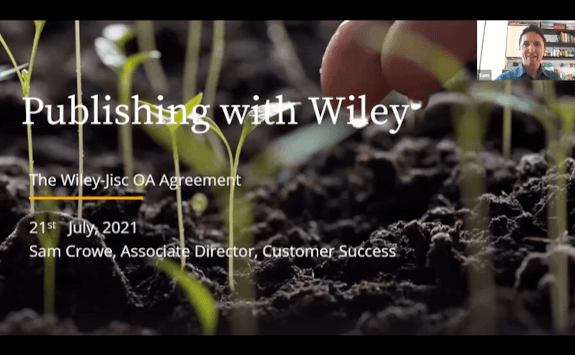 Becoming an open researcher
In this self-directed module we focus on what it means to be an open researcher and begin to consider the skills and knowledge you need as you begin your research journey as well as those that you will need as you progress. The module introduces you to the importance of your researcher profile, guides you through creating a profile, discusses issues around open data, research data management, copyright literacy, Open Access publishing routes and research metrics tools, including their responsible use. This module is an entry level introduction to issues that can be explored in webinars and workshops offered by the Library Research Services teams. The module is hosted as a standalone course in Canvas, facilitated by the Library.