Philip Robinson Library
The main campus Library with resources for all subjects except medicine and law.
Find out about how COVID-19 (Coronavirus) has affected access to our buildings and services - read more at Updates to Library Services.

Services and facilities
Loading study spaces...
Loading building opening hours...
Loading desk opening hours...

Cafe and vending

Computers

Collaborative study

Device charging

Laptops

Library Help desk

Lockers

Print and scan

Silent study

Smartcards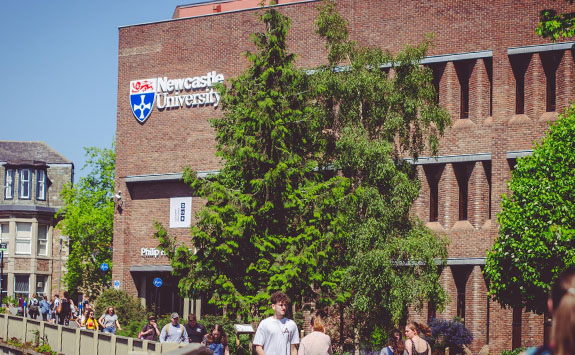 Opened in 1982, the Philip Robinson Library is the main campus Library and has resources for all subjects except medicine and law. It was named after Philip Robinson, a bookseller in the city and benefactor to the Library. Find out more About the Library.
The Philip Robinson Library will be open throughout term time. Access to the Library during Service Desk opening hours is available on production of your valid campus ID card or library card and SCONUL email for students and staff of other universities. Newcastle University staff and students may enter at any time with their Newcastle University smartcard.
The IT Service clusters are open 9.00 – 20.00 on weekdays and 11.00 - 16.30 on weekends.
Philip Robinson Library floorplan
Contact details
Email: libraryhelp@ncl.ac.uk
Telephone: +44 (0) 191 208 7662
During Self Service hours only, for queries about access or lost property, telephone the Reception Desk on +44 (0) 191 208 7602
Philip Robinson Library
Jesmond Road West
Newcastle University
Newcastle upon Tyne
NE2 4HQ
Related topics in Library Help