Research metrics
Ways of measuring the output and performance of research.
Research metrics offer a way to measure the output and performance of research outputs. All research metrics are based on citations as the smallest unit of measurement, a quantitative means of counting how many other outputs have referred to your work in the production of their own. As a researcher producing work, you will cite previous outputs in the production of your own original contribution, and the hope is that in time others will refer back to, and build on, yours. This is how the international research community build on and adds to the universal body of knowledge.
Types of metrics and tools
It is vital that in choosing and using any research metrics to support your decision making, you consider carefully whether they are fit for purpose and are transparent in how they have been generated, so you can address any gaps or caveats. This will involve using a range of metrics and tools in support of expert judgement.
Article-level metrics
These metrics are the simplest to understand – any research output has a citation count which measures the number of onward citing outputs. This citation count can continue to grow indefinitely. Most modern bibliographic databases display this information on a journal article's record. This is often used as a proxy for quality or for impact – if one article on traffic pollution in Newcastle has 3000 citations it must be "better" than another with 2500 citations. However, there are many factors which can affect this count and make comparisons more complex. The older an output is, the longer it has been in the public sphere generating citations. Moreover, different research disciplines and different publication formats tend to show different citation behaviours and trends. Perhaps most concerning of all, sometimes a high citation count can be an indicator of infamy on controversy if a paper has something contentious to say!
Journal-level metrics
These metrics are intended to give an indication of the significance of a journal title to its field of research. One of the more commonly known metrics in this category is the Journal Impact Factor (JIF), which indicates the mean average of citations an article in the title has received over the previous 3 years. However, due to phenomena such as varying citations behaviours across different disciplines and the inclusion or otherwise of review articles, JIF scores are not comparable cross-discipline. It would also be wise to avoid the fallacy of division and judge each output on its own merit rather than the title it has been published in.
Author-level metrics
The H Index is probably the best known of these types of metrics, which aim to capture an author's impact balanced against their productivity. While these were often included in submissions for academic promotion, there are several weaknesses and caveats to consider. Research has shown a gender and racial bias when it comes to the citing of other authors. Author level metrics also tend to reward longer careers or linear careers.
Alternative metrics
In an attempt to address some of the limitations of tradition research metrics, "altmetrics" seek to capture flavours of reach and impact by tracking data such as social media and traditional media mentions, references from Government debate and draft papers, and capture in online reference management software. One of the benefits is that this can often capture the sharing of an output long before any citations in further research are possible.
Altmetrics (viewable within ePrints)
Researcher profile
A research profile can effectively showcase your publications and research data, promote your skills and knowledge, connect you with other researchers within and beyond the University and increase the impact of your research. A wide range of research systems can contribute to your profile as a researcher. This includes University systems such as MyImpact and staff profiles, external research systems such as ORCID and Scopus, as well as social networks such as ResearchGate, LinkedIn and Twitter. Whatever services you use, it is important that you keep your profile up to date so that they reflect your research activities accurately.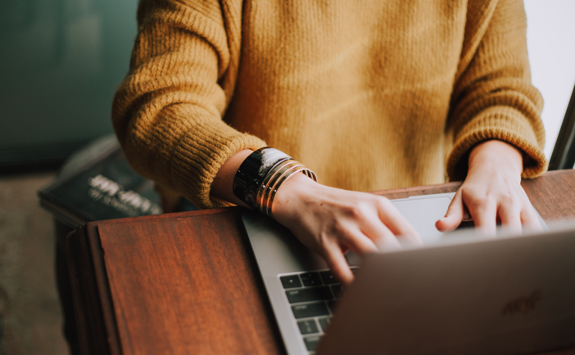 Contacts for help and support